Peri-Peri or piri-piri sauce is unanimous with Mozambican cuisine. A relic of Portuguese-influenced settlement in this warm African country, Mozambicans just can't get enough of the spicy, zesty peri peri flavour that dominates mealtimes. Used as a marinade and sauce to accompany seafood, chicken and beef, peri-peri has an almost iconic presence in almost every region of the country.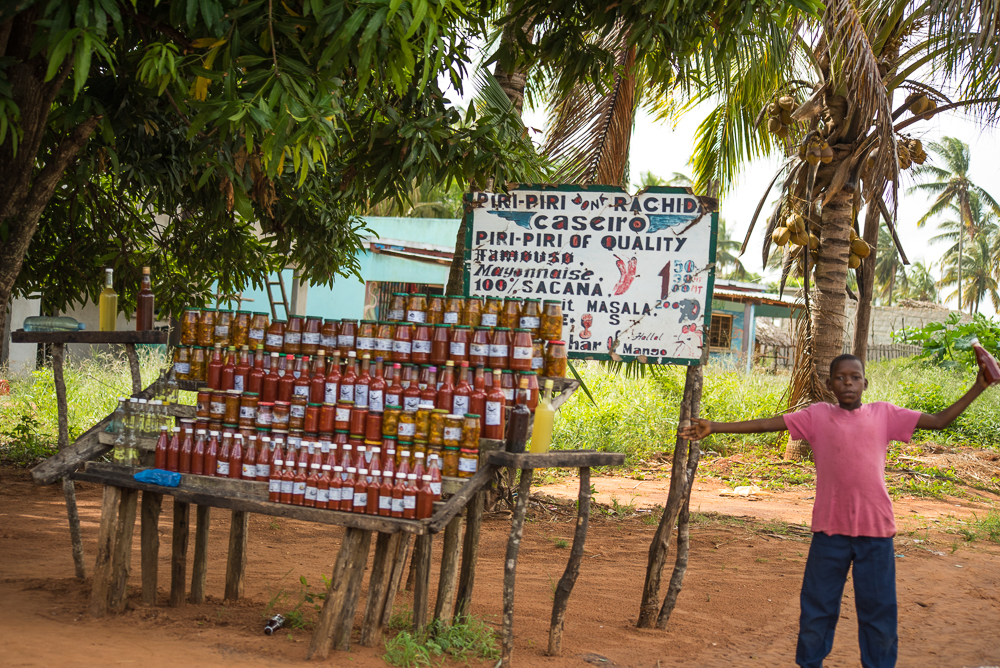 Find your homemade peri-peri sauce at roadside stall | Credit: The Frugal Hedonist
The notorious African Bird's Eye chilli is the main ingredient in this fiery staple. Considered one of the strongest chillis on the continent, it gives Mozambican peri-peri sauce a distinctly authentic flavour. It is quite normal to find homemade peri-peri source at any roadside stall or market. The sauce is perfect as a marinade for flame-grilled chicken or flash-fried prawns caught fresh from the ocean.
The basis of the sauce is a combination of paprika, onion, chopped chilli, garlic, oil and vinegar (or fresh lemon juice). Each village and region in Mozambique has a different way of preparing peri-peri sauce, so while on safari in Mozambique, it's best to try as many as you can to find your favourite.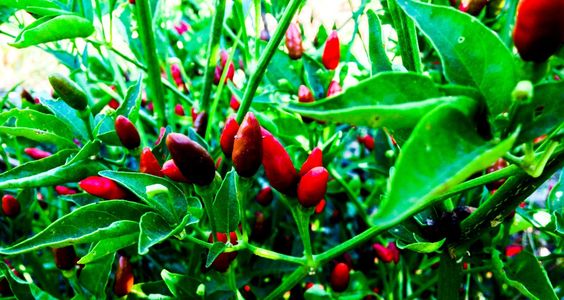 The African Bird's Eye chilli is small but packs a mean punch
The introduction of modern cooking methods, aromatic ingredients and additional domestic crops to Mozambique's food production market guarantees that the title of 'Best Peri-Peri Sauce' is hugely contested by locals. Why not make your own with this simple recipe:
Ingredients
2 torn bay leaves
¼ red onion, diced finely
4 chopped garlic cloves, skin peeled
500 ml of olive oil
60 ml of freshly squeezed lemon juice (or substitute with rice wine vinegar)
2 pinches salt
1 tsp paprika
2 tablespoons Bird's Eye chilli which can be adjusted to your personal peri-peri tolerance. For more spice, don't deseed.
Method
Combine all ingredients and store in an airtight container in the fridge. We like the chunky sauce but you can make a smoother consistency by blending together. Use as necessary for marinades, basting sauces or as a shot of fire to accompany your meal.The sauce keeps very well and can be experimented with to find the right zing for you.
A beach safari in Mozambique is not complete without a taste of locally made peri-peri!
---