Eight travel tips for gorilla trekking in Rwanda and Uganda

Many will remember the popular 1988 film 'Gorillas in the Mist' for its heart-wrenching narrative about the plight of gorillas living in the African jungle areas of Rwanda, Uganda and the now Democratic Republic of Congo.
Dian Fossey, played by acclaimed American actress Sigourney Weaver in the movie, helped prolong the existence of these animals who at the time were in grave danger of extinction due to poaching.
Today, gorillas are still under threat and it's believed that there are 100 000 left on the planet. So getting a chance to see them is on many explorers list of things to do. Here are 8 tips for planning a trip through either Rwanda or Uganda to experience these magnificent jungle animals.
Remember to get a permit before you arrive
One of the most important aspects to remember before you leave is that you need to arrange a permit before you arrive from your country. If you would wish to see the Gorillas in Volcanoes National Park in Rwanda, it will cost you roughly 750 USD.
If you wish to do the same across the border in Uganda it will cost you around 600 USD. Rates become reduced in low season (Uganda) which is around April, May and November. It's believed that these can take up to six months in advance to process as they limit the amount of people who can see the gorillas daily. Plan Rwanda safari and trek the incredible gorillas.
Dress accordingly and be prepared for all weather conditions
There is a good chance the weather will be both hot and humid and slightly chilly and rainy on the same day.
This means you should be prepared for varying weather conditions experts on the subject have stated that wearing layers which aren't too thick is the best option and making allowance for rainy weather by making sure you pack a weather resistant jacket.
It's also advised to keep as much skin covered as possible as certain areas are notorious for blister bushes and stinging nettles.
Wear the right footwear
This is probably equally as important as wearing the right clothing, walking through the dense African jungle is no joke and if you aren't prepared with sufficient hiking shoes or boots you could end up being seriously uncomfortable in wet and muddy conditions.
Take food and water
There are no shops in the various national parks and although some tour operators will have options for packed lunches it's still strongly advised that you pack items that will help keep your energy levels up as you will be hiking for a while.
Plenty of water, dried fruit, nuts, seeds, trail mix are all great sources for extra energy.
Waterproofing for your camera and make sure to turn off the flash
It's widely known that flash photography is not permitted as it disrupts the gorillas and it could in fact cause them to run away, so make sure you turn off your flash before you head on the trek. There is also a great chance that your camera equipment will get wet from rain so it's almost mandatory that you bring some kind of water housing or casing. If this can't be arranged make sure you carry all your equipment in some kind of waterproof bag.
Train before you leave and know your fitness levels
It's well known that the jungles of Uganda and Rwanda are in a high altitude, this naturally will make it harder trekking there even for experienced hikers. Make sure you know your fitness level before leaving and if you aren't an avid hiker it's advised to hit the gym or some local trails and hikes in your area before you leave to get to your optimal fitness level. You might see Gorillas after two hours or it could take up to 10.
Travel in the dry season preferably
Tracking down gorillas isn't limited to a season and you can visit any time of year. It's believed that you will just have a more enjoyable experience in the dryer months as everything is a little more accessible due to there being less rain. Dirt roads will be apart of the experience and these will be easier to tackle in dryer weather.
Respect the gorilla's space
It's widely known that gorillas aren't usually aggressive animals and they are unusually comfortable around humans. That said they are still wild creatures and if you don't respect their space something could still go wrong. Read up beforehand on what is considered to be the right way to behave in front of these majestic animals. There is lots of information online about gorilla etiquette when travelling to Rwanda or Uganda.
Previous Article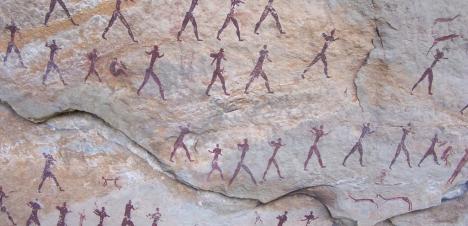 Next Article