Make Rovos Rail part of your safari from
ZAR 16,230
Show price in
USD $ 1,153
GBP £ 891
ZAR R 16,230
EUR € 1,017
per person per night
Since its establishment in 1989, Rovos Rail has earned an international reputation for its truly world-class travel experiences. Step aboard the wood-panelled coaches – classics remodelled and refurbished to mint condition – and enjoy fine cuisine in five-star luxury as some of the most varied scenery imaginable unfolds beyond the windows.
Recapture the romance and atmosphere of a bygone era when privileged travellers experienced the magic and mystery of Africa in a relaxed and elegant fashion. In a series of train journeys lasting from 48 hours to a month, the Pride of Africa links some of Africa's greatest destinations from Cape Town at the tip of Africa to Dar es Salaam in Tanzania, from scenic splendours as diverse as the game reserves of Mpumalanga to the Victoria Falls, from the desert landscapes in Namibia and the stark beauty of the Karoo to the lush cane fields of KwaZulu-Natal and the magnificent Garden Route along the Cape south coast.
Stay at Rovos Rail on these recommended safaris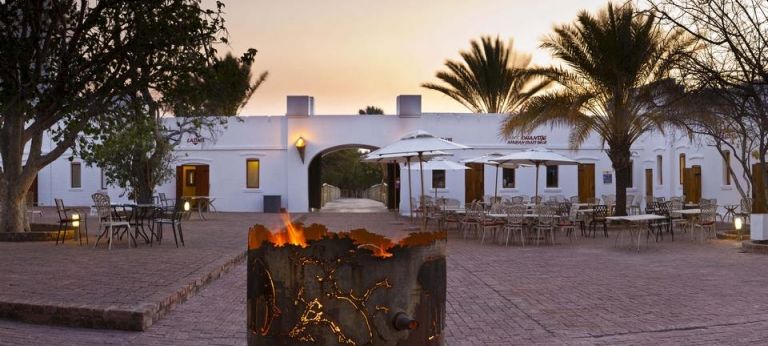 Immerse yourself in the luxury and old-world charm of this train journey through a land as old as time
$ 4,872
£ 3,768
R 68,600
€ 4,300
per person
9 days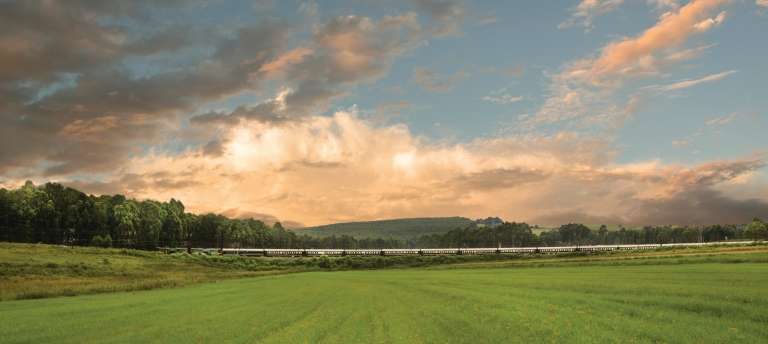 Combine Cape Town chic with Africa's most luxurious train and an elegant Big Five safari for a stylish South African holiday
$ 6,061
£ 4,687
R 85,330
€ 5,349
per person
11 days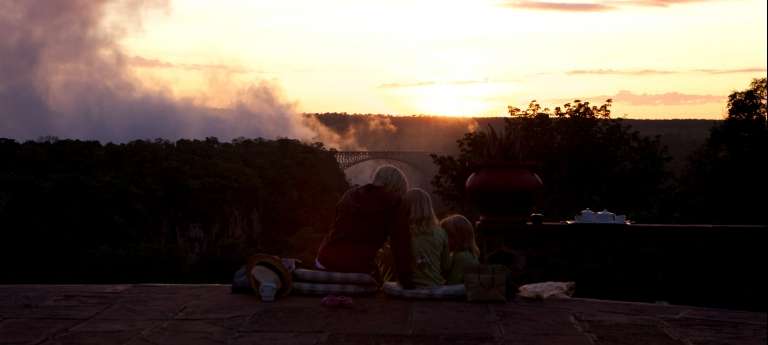 Weave your way through a safari medley that introduces you to the mighty Victoria Falls, a remote slice of the Okavango Delta and the African gems in between.
$ 7,356
£ 5,688
R 103,566
€ 6,492
per person
10 days
Rovos Rail Details
Amenities
Bar/Lounge
Dining/Communal Area
Room Service
Suites
Laundry Service
Gift Shop
On-board Safe
Bar Fridge

Included in your stay
Meals: All meals
Drinks: Most drinks (excludes certain spirits and wines)

Rovos Rail Map
Rovos Rail's location on Google Maps
Reviews on our safaris in this area
Megan arranged a wonderful tour of South Africa and Botswana for us. The hotels and safari lodges were first class. We especially liked the Chobe Game Lodge and the Fairlawn Boutique Hotel. The safaris were unforgettable. We viewed lots of…
Gerry
We could not have been more pleased with Discover Africa. Our agent, Megan W, was knowledgeable, accommodating and highly responsive. She asked pertinent questions, listened carefully to our needs, then organised a personalised tour- the…
Margery
from United States of America
I am copying Megan in case she is back from maternity leave (congrats Megan!). We are having an absolutely WONDERFUL trip. It has far exceeded our expectations! Everything has been perfect, the accommodations, transport, tours, etc. We…
Monica
from South Africa
We could not have been more pleased with "Discover Africa." Our agent, Megan W, was knowledgeable, accommodating and highly responsive. She asked pertinent questions, listened carefully to our needs, then organized a personalized tour- the…
Margery
from United States of America
We went on Safari to Phinda Game reserve which was our choice as was the the choice of 2 nights on the Rovos train.Our agent was quite happy with helping us with anything we requested. We worked out dates of where we wanted to be and when…
Madeline & Reymond Goodman
from Australia
Although our safari was very expensive for us as South Africans we were satisfied that we got a value for money experience. It was a once in a lifetime safari. Knowledgeable, professional guides - experience far beyond our expectations. They…
Uwe and Doreza Kersandt
from South Africa