Governors' has been pioneering immersive and transformational safaris in the Mara since 1972. We were the first operators to be permanently based inside the Mara, our site was chosen for its prime location and was the designated "getaway" for the Governors of Kenya. Unfenced and right in the heart of the action. Our camps are Located in some of the best and most precious Wildlife Locations in the world. We are a family with a colourful cast of characters that embodies the spirit of safari, while placing the care of the environment, community & conservation at the heart of everything we do.
Set on the north-western shores and enjoying a spectacular view over Lake Naivasha, Loldia House is a peaceful, beautiful and traditional farmhouse retreat with a rich history, offering glimpses into a bygone era. Loldia House sits in a conservancy of 6500 acres that stretches from the shores of Lake Naivasha back to the edges of the lush and beautiful Eburru forest that crowns Ol Doinyo Eburu, one of many dormant and extinct volcanoes that line the Great Rift Valley floor.
Set in flower-filled gardens and soft lawns, the greenery surrounding of Loldia House is grazed daily and nightly by the conservancy's resident wildlife – hippos, impala, waterbuck, giraffe and warthog. Nine beautifully adorned ensuite cottages enjoy lake views and provide a country-chic yet traditional style haven in which to relax. Loldia is perfectly located to enjoy a multitude of different activities, discovering the varying landscapes and wildlife areas of the Great Rift Valley. After a day of exploring, Loldia House ensconces you in a warm, candle-lit atmosphere. Dining is enjoyed communally in the warmly inviting dining room, where stories of adventures enjoyed can be shared. Lunches are enjoyed outside in the pretty gardens, or as a picnic while off exploring Kenya's most fascinating area of the Great Rift Valley.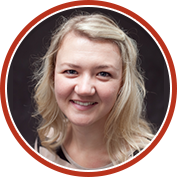 Megan Warrington says
""
Governors' Loldia House Details
Activities offered at the lodge
Game drives (day)
Game drives (night)
Game walks
Cultural experience
Boating safaris
Birding

Amenities
Bar/Lounge
Dining/Communal Area
Restaurant
Room Service
Suites
Swimming Pool
Wheelchair Access
Laundry service

Included in your stay
Meals: All meals
Drinks: Most drinks (excludes certain spirits and wines)
Activities: 2 safari activities per day

Governors' Loldia House Map
Governors' Loldia House's location in Kenya on Google Maps