Zanzibar Spice Tour
Want to experience
Zanzibar Spice Tour?
Free safari planning advice
from destination experts
A spice tour of Zanzibar sheds light on the country's spice history and gives travellers a chance to walk the plantations and taste the many exotic fruits and spices of the island
In days past, Zanzibar was known as a spice island, exporting cloves, vanilla, nutmeg and cardamom across the world. The spices were brought over from Asia and South America and flourished in the tropical climates.
Nowadays the plantations are a tribute to the island's past and a spice tour is one of the most popular excursions on the island. Walk through the spice plantations and touch, smell and taste different spices and tropical fruits.
Experience Zanzibar Spice Tour on these popular safaris
Itineraries can be customised to match your budget and travel dates
Your dream beach holiday awaits. Explore the coastline of Zanzibar's famed Kendwa beach paradise on this ultra-luxe tour
$ 2,843
£ 2,299
R 45,915
€ 2,688
per person
8 days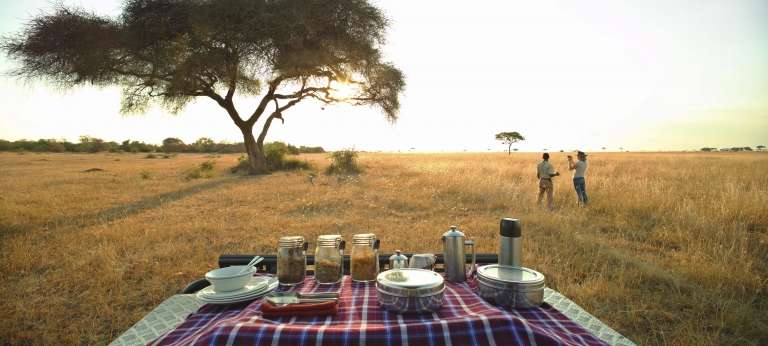 This blockbuster Tanzania safari will show you the best of the country's outstanding wildlife and the beach paradise of Zanzibar
$ 8,955
£ 7,241
R 144,603
€ 8,465
per person
12 days
More on Zanzibar Spice Tour
On a spice tour it's always fun to try and guess which spice is which, guessing by the crushed leaves, the fruit, shoots and vines and even creepers that crawl up the Zanzibar Spice Tour trees. Learn about their properties, their origins and their use as medicines, food and drink.
A visit to a spice farm village gives insight into local life and the opportunity to try some Swahili dishes, taste the fruits in season and try some spiced tea. An optional lunch is available at Hakuna Matata Beach Lodge with a special menu, prepared with the best of the seasonal fruit and spices.

The spices that travellers encounter depend on the time of year, but the list is long and includes vanilla, cardamom, cinnamon, nutmeg, turmeric, lemon grass, cloves, ylang ylang, cumin, garlic, ginger, coriander, pepper, tamarind, chilli and oregano.

Fruits include banana, pineapple, jack fruit, custard fruit, oranges, star fruit, tangerine, passion fruit, mango, avocado, pear, papaya, grape fruit and many others.