Zanzibar Dhow cruise
Want to experience
Zanzibar Dhow cruise?
Free safari planning advice
from destination experts
The island may be named after a prison, but it's really all about the natural beauty and interesting wildlife
The tour leaves from Stone Town in morning and travellers get to ride a traditional dhow to Prison Island. The island gets its name from the prison built by the Sultan to condemn Zanzibar citizens to isolation.
Although it was previously owned by an Arab to house his rebellious slaves, the prison was never used and the island is now home to a tortoise sanctuary, the prison ruins and a hotel. There are hiking trails to explore, visits to the tortoise sanctuary to enjoy and hours to be spent on the flawless beach, relaxing in the sun or snorkelling the crystal clear waters.
Experience Zanzibar Dhow cruise on these popular safaris
Itineraries can be customised to match your budget and travel dates
Your dream beach holiday awaits. Explore the coastline of Zanzibar's famed Kendwa beach paradise on this ultra-luxe tour
$ 2,899
£ 2,321
R 45,915
€ 2,744
per person
8 days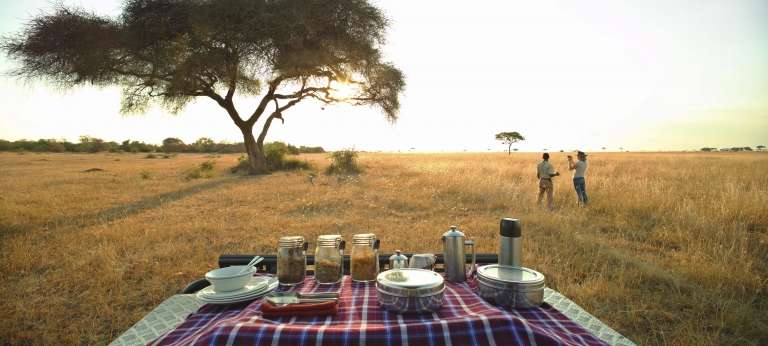 This blockbuster Tanzania safari will show you the best of the country's outstanding wildlife and the beach paradise of Zanzibar
$ 8,955
£ 7,171
R 141,831
€ 8,476
per person
12 days
More on Zanzibar Dhow cruise
After an active morning, the dhow stops at Mangapwani, dropping anchor on the coconut-fringed beach just in time for lunch. The journey from Prison Island will take approximately two hours. Lunch is served at the Serena Mangapwani Beach Club, a barbeque extravaganza of seafood, Swahili specialities and tropical fruit.

There's time to relax on the beach before exploring the Mangapwani slave caves. Built out of coral limestone these caves were used to store slaves until the monsoons began and the dhows came to take them away from their homeland. After slavery was abolished, the cave was used for years to hide and smuggle slaves, an illicit trade that continued for many years. From here you'll be driven back to the hotel in the afternoon.

Normal day to day Dhow cruise itinerary

09:30 - Meet at the Zanzibar Serena Inn reception and guide briefing.
09:45 - Climb onboard the dhow, meet the crew and set sail, Sail to Prison Island (depending on tide and wind conditions), guide does a talk on sailing and Zanzibar Stone Town.
10:15 - Arrive at the Prison Island, guide will take you to see the giant tortoises and snorkelling guide will take you out for about an hour to swim and snorkel.
11:00 - Sail to Mangapwani beach, taking two hours to reach
13:00 - Arrive Mangapwani beach and lunch at the restaurant and later relax in the sun.
16:00 - Leave for slave caves and then depart to the hotel.