Rwenzori Mountains National Park safaris
Here you'll find Mount Stanley, the third-highest peak in Africa, and mind-blowing slopes covered in moorland, bamboo and rich, moist montane forest.
Uganda's Rwenzori Mountains, also called the Mountains of the Moon, range along the western border with Democratic Republic of Congo (DRC). The mountainside is draped with huge tree heathers and colorful mosses interspersed with giant lobelias and everlasting flowers, creating a scene reminiscent of JRR Tolkien's Lord of the Rings.
The mountains form the core of the Rwenzori Mountains National Park, which protects the highest parts of the 120-kilometre-long, 65-kilometre-wide range. The 100,100-hectare national park protects 70 mammals and 217 bird species, including 19 Albertine Rift endemics, as well as some of the world's rarest vegetation. The range has been declared a UNESCO World Heritage Site.
Megan Warrington says
"One of the most mysterious, interesting, challenging and downright remarkable places in Africa. A birder's and hiker's paradise! "
More on Rwenzori Mountains National Park holidays
The Rwenzoris are a world-class hiking and mountaineering destination. A nine- to twelve-day trek will take technically skilled climbers to the summit of Margherita, the highest peak on Mount Stanley. Shorter, less-challenging treks enable less ambitious climbers to summit the surrounding peaks.
At present, the border with the DRC is not stable, with active conflict by rebels being experienced in the northeast Congo. The African Union is trying to stabilise the region, but until that occurs we do not recommend climbing in the Mountains of the Moon.
Rwenzori Mountains National Park Map
Rwenzori Mountains National Park's location on Google Maps

Frequently Asked Questions about Rwenzori Mountains National Park
What vaccinations should I get?
This is all dependant on the countries that you will be visitng and due to the status of certain vaccinations changing at times, please consult our experts before getting vaccines. go there.
Is it okay to drink the water?
In some parts of Southern Africa it is safe to drink the tap water, however it is highly recommended to stick to bottled water (mostly supplied) during your trip as even drinkable African water is completely different in taste and… go there.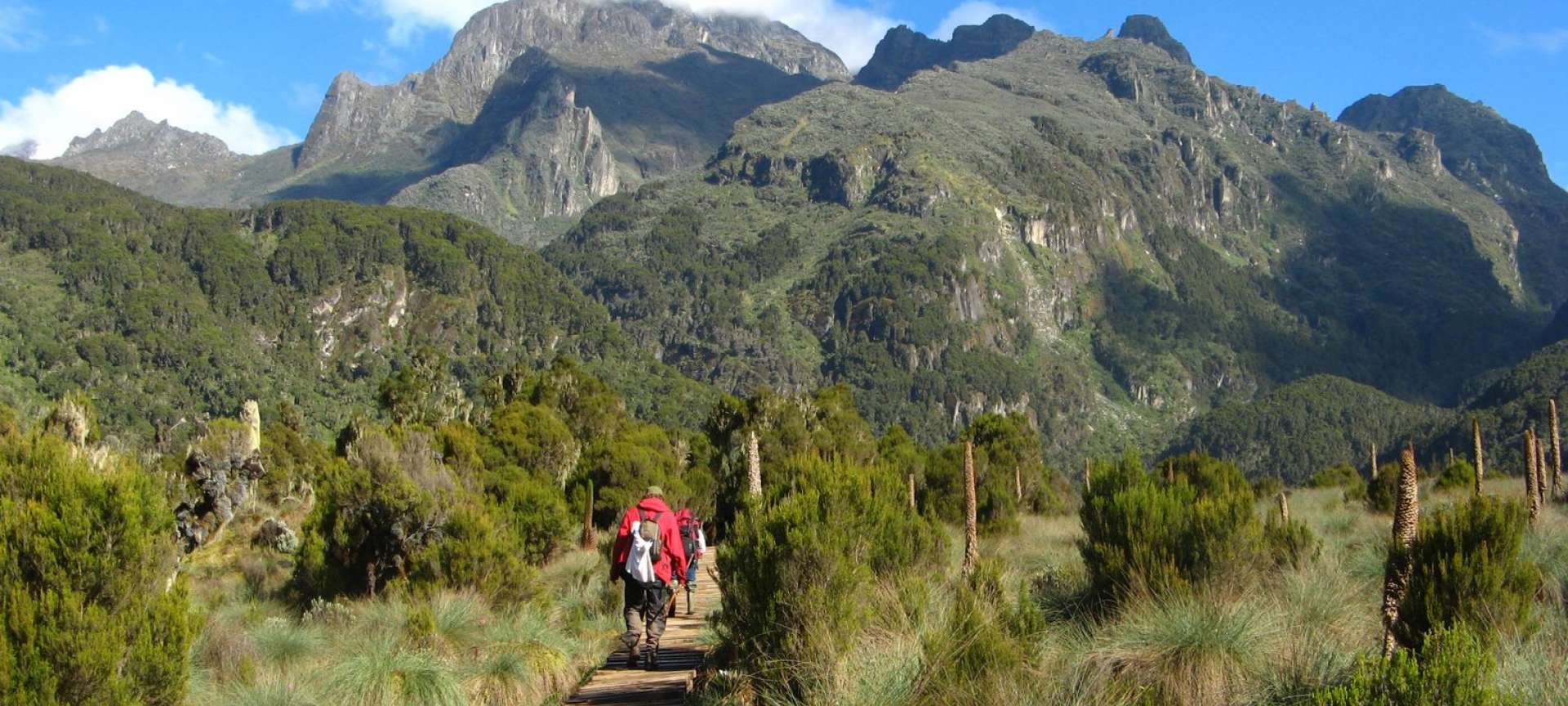 Reviews on our Rwenzori Mountains National Park safaris
Two male lions tried to take on an older female lion. The alpha male recently died and they were trying to take over his pride. The female lion was having none of it and while the males tried to tag team her; she swatted her massive paw at…
Kay Oczkowski
from United States of America