At your Lodge in Rwanda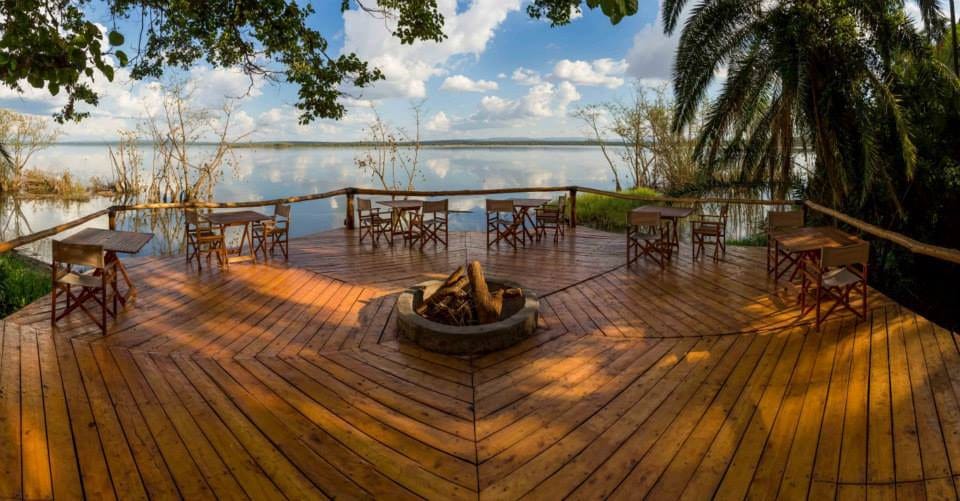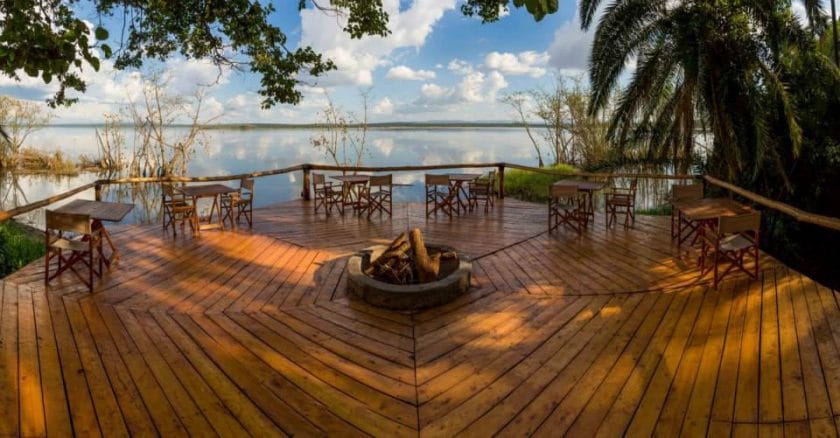 Ruzizi Tented Lodge, Akagera National Park
Never walk unaccompanied after dark in the bush or an unfenced camp or lodge.

Don't feed the wildlife – not only does it encourage it to become dependent on handouts to survive, but it may also foster problem animals.

Don't leave cash or other valuables lying around in the room.

Do cover up in the evenings, spray exposed skin with repellent, and sleep under a net or fan to discourage mosquitos and other biting insects.

Don't freak out if you find lizards in your room or frogs in the basin – they are not vermin but rather harmless contributors towards insect control.

Don't make any unnecessary noise when wild animals are in the vicinity, or you might scare them off.

Do carry sunblock and a hat on all game drives.

Do assume that any large animal that enters camp is wild – respect its space and give it a wide berth rather than walking up to it to be photographed with it and chasing it away or provoking attack.

What should I know about local food and tipping practices in Rwanda?

Tipping is not standard at eateries or bars catering mainly to a local clientele, but that doesn't mean a small something won't be appreciated by the recipient.

Tourist-oriented restaurants operate on a similar basis to those in Europe. A 10% tip to the waiter is standard, depending on the quality of service.

Hotel porters usually expect a tip equivalent to around US$1 per item of luggage.

Tip in local currency where possible; it may be quite difficult for locals to exchange small amounts of hard currency into Rwanda francs.

It is customary to tip guides on national park activities such as gorilla tracking or hikes. If you require a porter, ask your guide about the fee and add a small tip if they perform satisfactorily.

In game lodges that offer guided activities, drivers and guides should be tipped. Many such lodges have guideline in the rooms; failing that ask management for a directive.