Luxury Holiday in Madagascar
If it's luxury you're looking for then Madagascar is your oyster, and where to find its pearls is entirely up to you. For chilled-out beach bliss, cocktails and massages, look no further than the upmarket lodges around Nosy Be, Mahajanga and Antsiranana. If it's Madagascar's unique fauna and flora that fascinates you, you'll find almost all of the national parks have at least one exclusive resort nearby. There are private bungalows that look out onto sculpted 'forests' of tsingy and luxury tented camps with seemingly prehistoric mountain views. Then there's French villas, board walked jungle gems and even a handful of modern designer hideaways secreted away in secluded bays. For opulence and privacy with a gourmet flair, there are some excellent hidden treasures around St. Augustine's Bay and also along the beaches north of Mahajanga.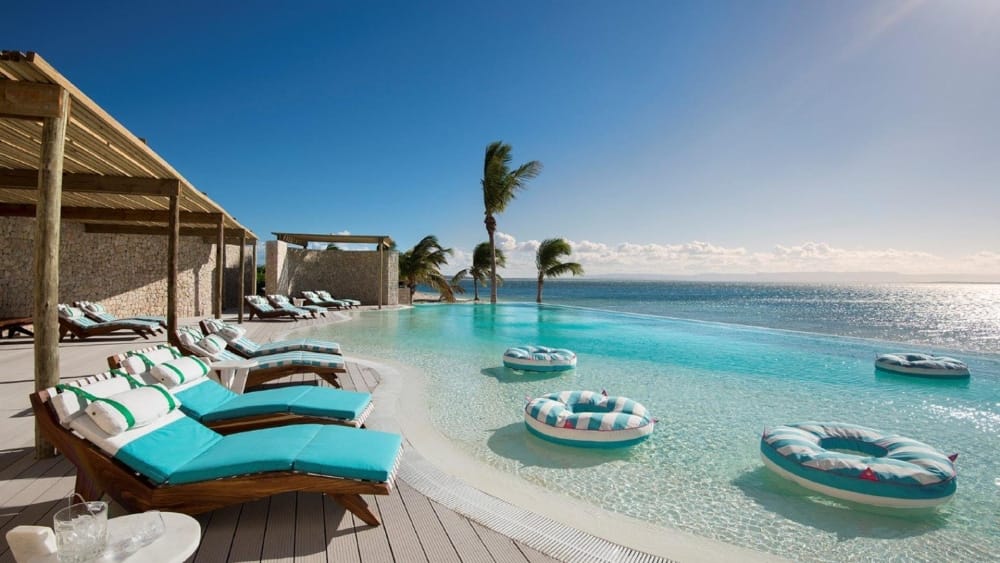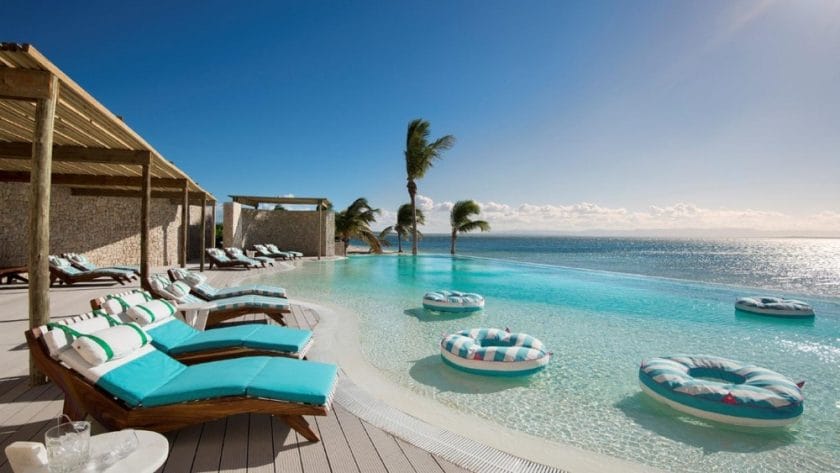 Miavana Resort
Highlights
Few places in the world are as varied and exotic as Madagascar. With it's incredible wildlife, unique flora and stunning natural landscapes it's a dream destination which offers a luxury experience like no other. Choose somewhere remote and intimate and you'll likely have coral reefs, squeaky white-sand beaches, private pirogue cruises and enchanting forest trails all to yourself. Or why not charter a catamaran with a private chef and let yourself be whisked off for a beach picnic with not a soul around for miles. As a growing luxury destination, Madagascar is all about tailor-made itineraries. Your greatest indulgence here is the freedom to choose.
Travel Tips
You'll need to book well in advance if you're planning to travel during peak season (June to September). Although growing slowly, the number of exclusive hotels and lodges in Madagascar is still relatively small and they tend to book up fast. If you're spending more than a week (recommended for such a large, varied island), request a few itinerary options from your hotel or tour operator. Many have fantastic 'beach and bush' options with partnership arrangements that mean fewer snags and, often, discounts. Several upmarket and boutique hotels offer fly-in packages, which are great for maximising your holiday time and eliminating the chance a frustrating transfer. Almost all large hotels and luxury lodges take credit cards (very few, if any, take American Express), but it's a good idea to carry some local cash for tips and souvenirs.