When is the best time to visit Camdeboo National Park?
Although wildlife viewing is good throughout the year. The warmer months from October to March are more pleasant - the scenery is greener and this is also the time most of the animals are born. However, the park is mostly about its scenery and antelope species. The Camdeboo National Park is home to a rich biodiversity of 220 birds and 336 plants. Over 43 species of mammals include - bat-eared fox, meerkat, kudu, grey duiker, red hartebeest and springbok. However, birders can spot ostriches, southern pale chanting goshawks, lesser honeyguides, speckled, mousebirds and brown-hooked kingfishers.
This FAQ is related to
<! --- End Journeys --->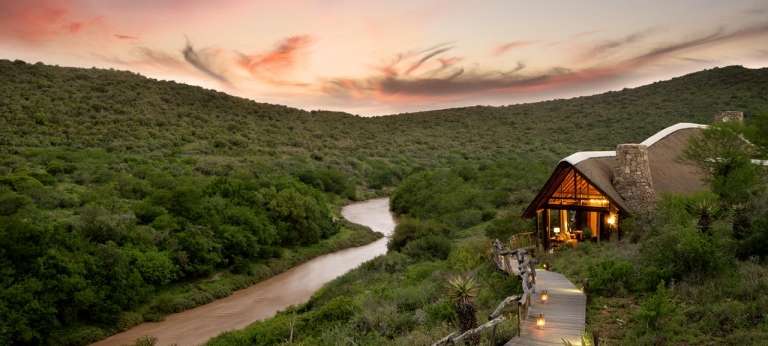 The Eastern Cape is best known for its spectacular coastline, which runs north-east from the dramatic Storms River Mouth to the southern border of KwaZulu-Natal. En route, it takes in the surfing mecca that is Jeffrey's Bay, the sleepy port cities of Port Elizabeth and East London, and the…
<! --- End Destinations --->
The leopard stirs something in everyone. Not only are they strikingly beautiful, but their golden spotted coats give them a remarkable camouflage ability. The fact that they're so difficult to spot puts them at the top of most safari lists. Nothing beats seeing these beauties in the…
Africa offers a host of vast and open spaces, where all forms of nature can be explored and cherished for its immensity. Why not get back to the roots of exploration by ditching your modern vehicle's whilst hitting the savannahs, beaches, rolling fields and mountains on horseback.
<! --- End Experinece --->