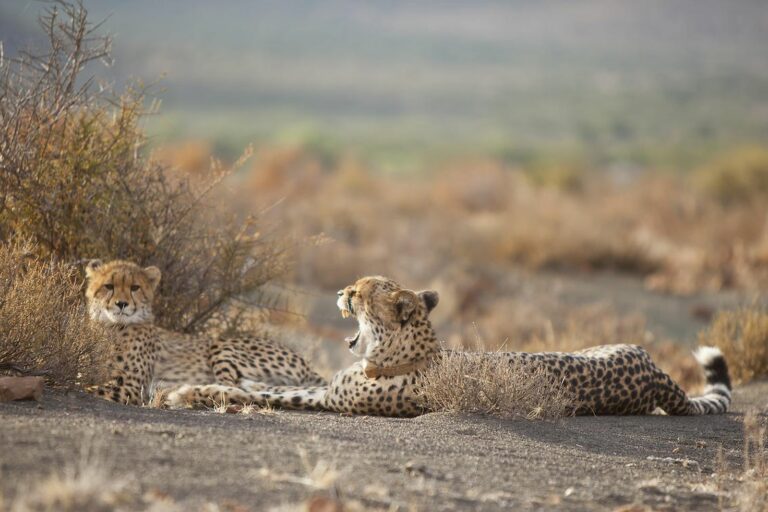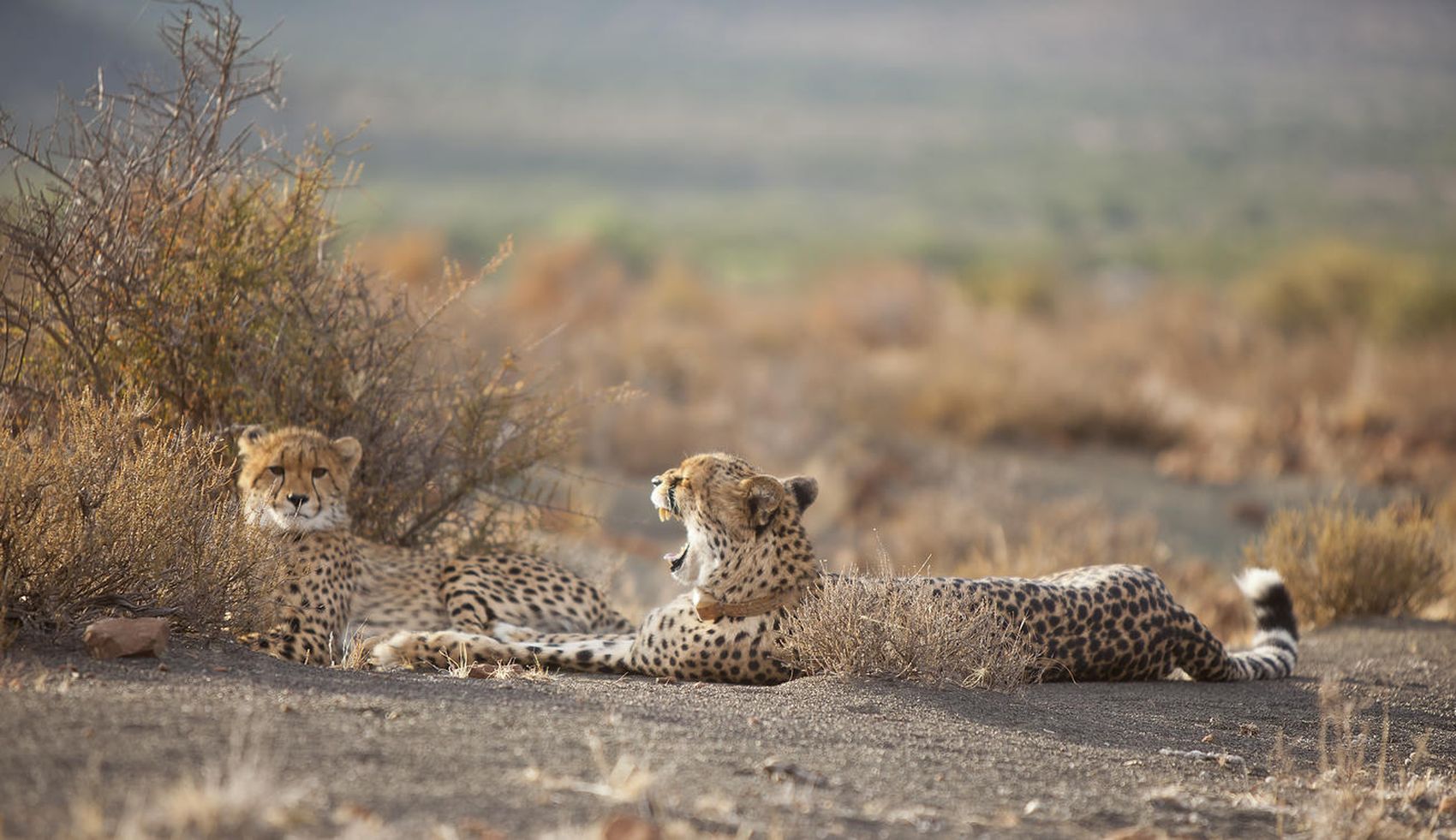 View Photos
Get to Know Karoo
Miles upon miles of sweet nothing, quiet days, small towns with friendly locals and the best stargazing in the country.
The Karoo comprises some two-thirds of South Africa's heartland. It's a semi-arid region, dotted with succulents and low bushy scrub and the wide flat plains are sometimes broken by craggy mountain ranges. The area has been compared to the Australian Outback and Arizona in the United States and it's a wonderful region for desert tourism.
The region is divided into two sections: the magical Great Karoo to the north, a huge expanse of arid semi-desert, and to its south the more-vegetated Little Karoo, which is more accessible and easier to explore. Small, characterful towns connect the vast open flatlands and there are many options for authentic farm stays in beautiful stone cottages on working farms.
Travel with Peace of Mind
Plan your safari with confidence. Refundable deposits and flexible rebooking terms standard on your African safari.
Refundable
Rebookable
Flexible
Authentic
Looking for Something Unique?
---
Why travel with us?
Recent reviews from travellers who planned and booked their Africa trips with Discover Africa Safaris
Although wildlife viewing is good throughout the year. The warmer months from October to March are more pleasant - the scenery is greener and this is also the time most of the animals are born.
However, the park is mostly about its scenery and antelope species. The Camdeboo National Park is home to a rich biodiversity of 220 birds and 336 plants. Over 43 species of mammals include - bat-eared fox, meerkat, kudu, grey duiker, red hartebeest and springbok.
Birders can spot ostriches, southern pale chanting goshawks, lesser honeyguides, speckled, mousebirds and brown-hooked kingfishers.
The best time to visit Anysberg Nature Reserve is during late July and early August - when the Mesembryanthemums (vygies, 'little figs' in Afrikaans) are bursting into flowers. There are also impressive stands of proteas that occur at higher altitudes.
Show More FAQs
---
© Copyright Discover Africa Group