What is a typical day on safari like?
Life on safari has a rhythm of its own, largely dictated by the animal's movements. Generally, the most rewarding times for game viewing is in the cooler early mornings and also late in the afternoons when the animals are most active. A typical day on safari will vary depending on the camp you're staying at, but will include early morning and late afternoon game drives, with time during the hottest part of the day to relax in camp.
This FAQ is related to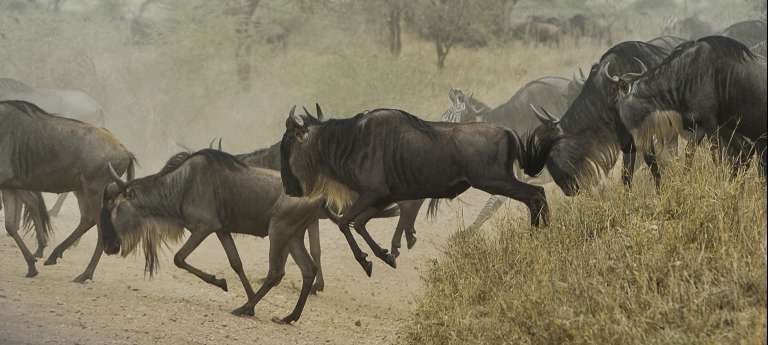 Experience the wildebeest migration in Tanzania's Serengeti National Park with HerdTracker
$ 5,640
£ 4,046
R 69,744
€ 4,631
per person
7 days
Moremi Private Game Reserve is home for 4 days on this safari. Highlights are a helicopter flight to the Delta, boat and foot safari's and en-suite…
$ 1,965
£ 1,410
R 24,299
€ 1,614
per person
4 days
<! --- End Journeys ---> <! --- End Destinations --->
People come from all over the world to see lion, leopard and cheetah - the biggest felines on the African continent. A safari is hardly complete without seeing at least one of these amazing predators in the wilderness. When searching out the big cats, it's also important to look out for the…
A family safari is a great way to expose your kids to nature and wildlife without having to worry about the boredom they may experience on a regular safari tour. Family safaris are tailored to keep the excitement of being on a wildlife and birdlife-spotting safari alive and interactive for everyone.
<! --- End Experinece --->