We don't blame you for not knowing where in the world Ibo Island is. This underrated part of northern Mozambique's Quirimbas archipelago is rarely on people's bucket list when visiting Africa. Beautiful and untouched, Ibo's serene setting is betrayed by its robust past. Ibo shares a similar history with most Indian Ocean islands, a discovery by ambitious Europeans looking for trading ports as they toured the world in search of new and profitable land.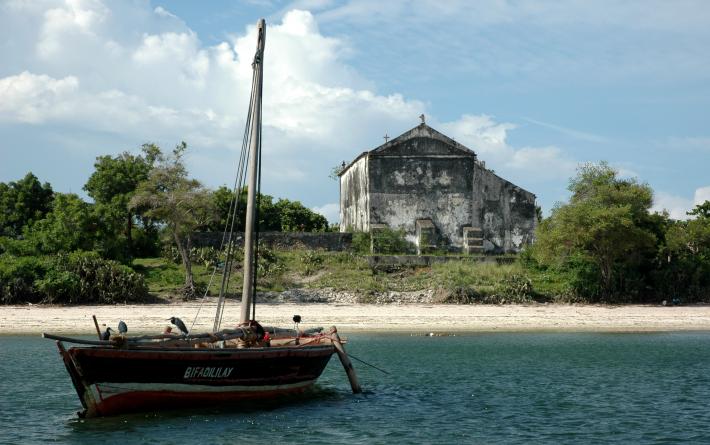 Caught in the middle of Arabic and Portuguese rule since the 1500s, Ibo is a melting pot of mixed cultures. Chinese and Indian influence has made this island a smorgasbord of architecture and industry. It is believed that the pioneering Vasco da Gama used the island as a resting place.
Ibo island's exciting culture is instilled in every generation through festivals where locals congregate to celebrate the island's heritage and is one of the largest in Northern Mozambique. Festivals such as Kueto Siriwala which translates as 'Don't forget your roots'.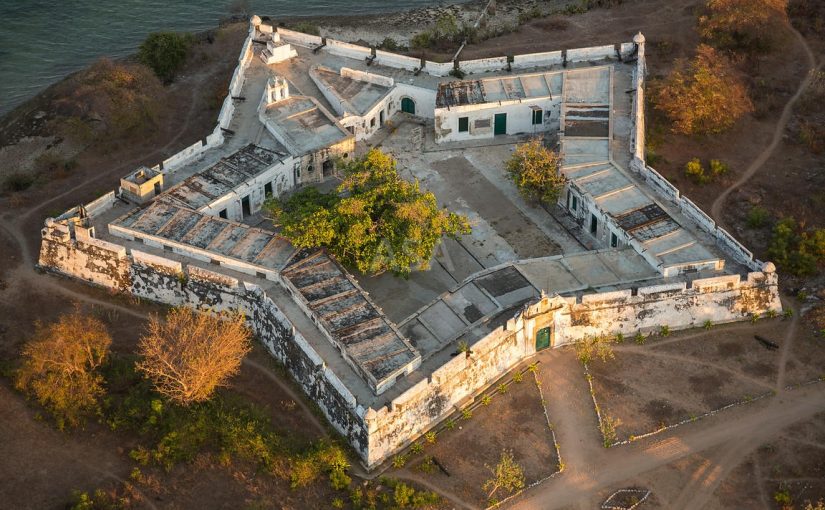 An aerial view of the Sao Joao Baptista fort
The Northern end of the island is home to Sao Joao Baptista, a star-shaped fort built to house over 300 people and serves as both an entry and exit point to the island. It also has a rich history with dark, cramped lower chambers showcasing where slave trades used to take place. The architecture of this fort is unbelievable and can be compared only to Fort Jesus in Mombasa, Kenya.
As a toddler visiting the beach, I always wondered how the crabs and snails living inside seashells felt. Ibo went a step further and created an attractive mosaic commonly known as the Cowrie House. This building is among the most historic on the island, and its beauty remains to this day. Locally it is known as Casa das Conchas is arguably among the most beautiful buildings in Ibo and a great tourist attraction.
Ibo island cuisine is based on what can be extracted from the ocean. Enquire about Cinco Portas whenever you are in Bairro to experience fresh seafood prepared by locals and based on recipes passed down from generations. However, there are also plenty of restaurants on the island serving delicious seafood.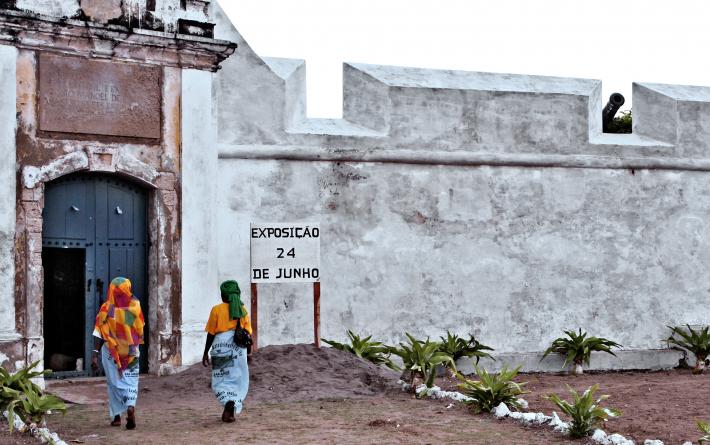 Ibo has a vibrant history. Be sure to acquaint yourself with local traditions and cultures
The Igreja de Nossa Senhora do Rosario is a religious building standing in the island's main square. While Ibo is predominantly Muslim, Ibo enjoys religious freedom and there are ancient buildings that pay tribute to Ibo's European Catholic past.
For your art and craft souvenirs, be sure to visit Saakata. The community-run shops sell not only the best Ibo coffee but also handmade baskets and local jewelry. Enjoy empanadas, ice cream, and cake to satisfy your sweet tooth.
Ibo is a vibrant island with plenty of cultural activities. Mangrove marshes stretch out into the azure sea and guests enjoy the pleasures of water sports and rosy pink sunsets.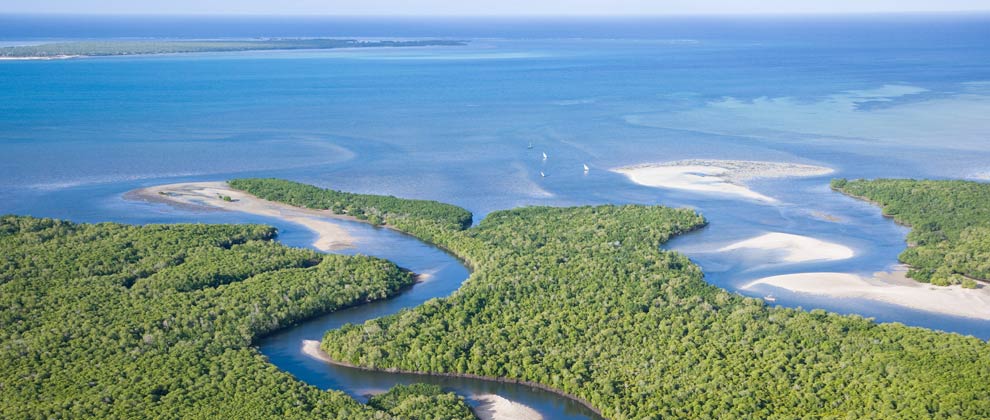 Ibo island's Mangrove swamps
There is nothing more thrilling in life than going somewhere off the grid. Find out about our safaris in Ibo here.
---