V&A Waterfront tours & holiday packages
Cape Town's official harbour might have relocated, but the V&A Waterfront remains a popular boat mooring, a place to shop to your heart's content and dine on cuisine from around the world afterward
It may be right beside Cape Town's busy city centre, but life's pace slows down upon arriving at the V&A Waterfront. Boats hang silently in the water and different rides go out throughout the day – some with onboard bars, some on a pirate boat and some to watch the sunset at sea.
Beyond the water, there's a collection of outdoor shops and restaurants with a local marimba band, jazz band or a cappella group performing casually on the corners. The restaurants lining the water sell everything from fresh seafood and sushi to burgers and pizza.
Popular V&A Waterfront safaris
These popular itineraries can be customised to match your budget and travel dates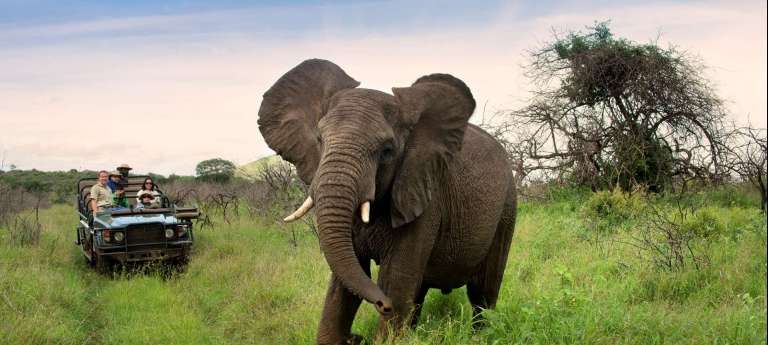 Explore the southern-most city on the African continent, before jetting off to spot the Big Five
$ 3,822
£ 3,061
R 60,540
€ 3,618
per person
10 days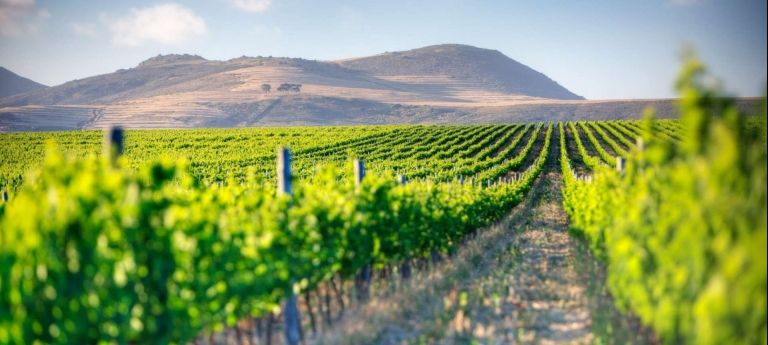 Experience Cape Town, the lush Cape Winelands and a safari in the Kruger National Park and you'll fall under South Africa's spell
$ 3,641
£ 2,915
R 57,660
€ 3,446
per person
9 days
Adel Groenewald says
"The Waterfront is the type of place I visit when I feel like treating myself to an art movie and dinner and I love going on a date in one of the nice restaurants. Alba Lounge is the best place for sundowner cocktails."
More on V&A Waterfront holidays
A permanent fresh food market in an old converted warehouse sells a range of local eats and drinks while a massive craft market stands in a warehouse next door.Just beyond the markets is the Two Oceans Aquarium, a favourite place to get a closer look at South Africa's marine life. Twice a day, visitors can witness feeding time for the sharks in the massive main tank. A short stroll from the outside attractions brings travellers to the Victoria and Alfred shopping mall, a shopping mecca with more than 400 retail outlets with brands from around the world.
The shops are interspersed with cafes, ice-cream parlours, and bakeries. There's a big, cheerful playing area for children and a mini-golf course inside a man-made cave for family fun. The V&A Waterfront has its own brewery, Ferryman's, a popular place for locals and travellers to get together and enjoy a draught.
V&A Waterfront Map
V&A Waterfront's location on Google Maps

Frequently Asked Questions about V&A Waterfront
What is a safari "bucket" shower?
Safari/bucket showers are common in mobile or tented camps where there is no permanent plumbing. They are an effective yet environmentally friendly way to shower where water is at a premium and provide plenty of hot water to wash… go there.
What is the accommodation like on safari?
Safari lodges have guest rooms similar to a hotel with en-suite bathrooms. They are comfortably furnished with all facilities normally associated with a 3-star hotel. Tented lodges have rooms which are tents on a platform and with a roof and… go there.
What languages are spoken in Tanzania?
Language The official language in Tanzania is Swahili but there are hundreds of other local dialects. English is the second official language and the country's commercial language. It is also the main teaching language used for all higher… go there.
Can I bring my children along on a safari?
Family safaris in Africa are a worthwhile and meaningful experience. Aside from spending quality time with your nearest and dearest under a wide blue African sky, a safari in Africa offers invaluable experiences including unique cultural… go there.
When is the best time to see the great migration?
Many people think that the Great Migration happens only once a year, but it occurs every year, with each season offering a unique wildlife experience. Although the migrations take place in a clockwise loop between Tanzania and Kenya, the… go there.
What vaccinations should I get?
This is all dependant on the countries that you will be visitng and due to the status of certain vaccinations changing at times, please consult our experts before getting vaccines. go there.
Is it okay to drink the water?
In some parts of Southern Africa it is safe to drink the tap water, however it is highly recommended to stick to bottled water (mostly supplied) during your trip as even drinkable African water is completely different in taste and… go there.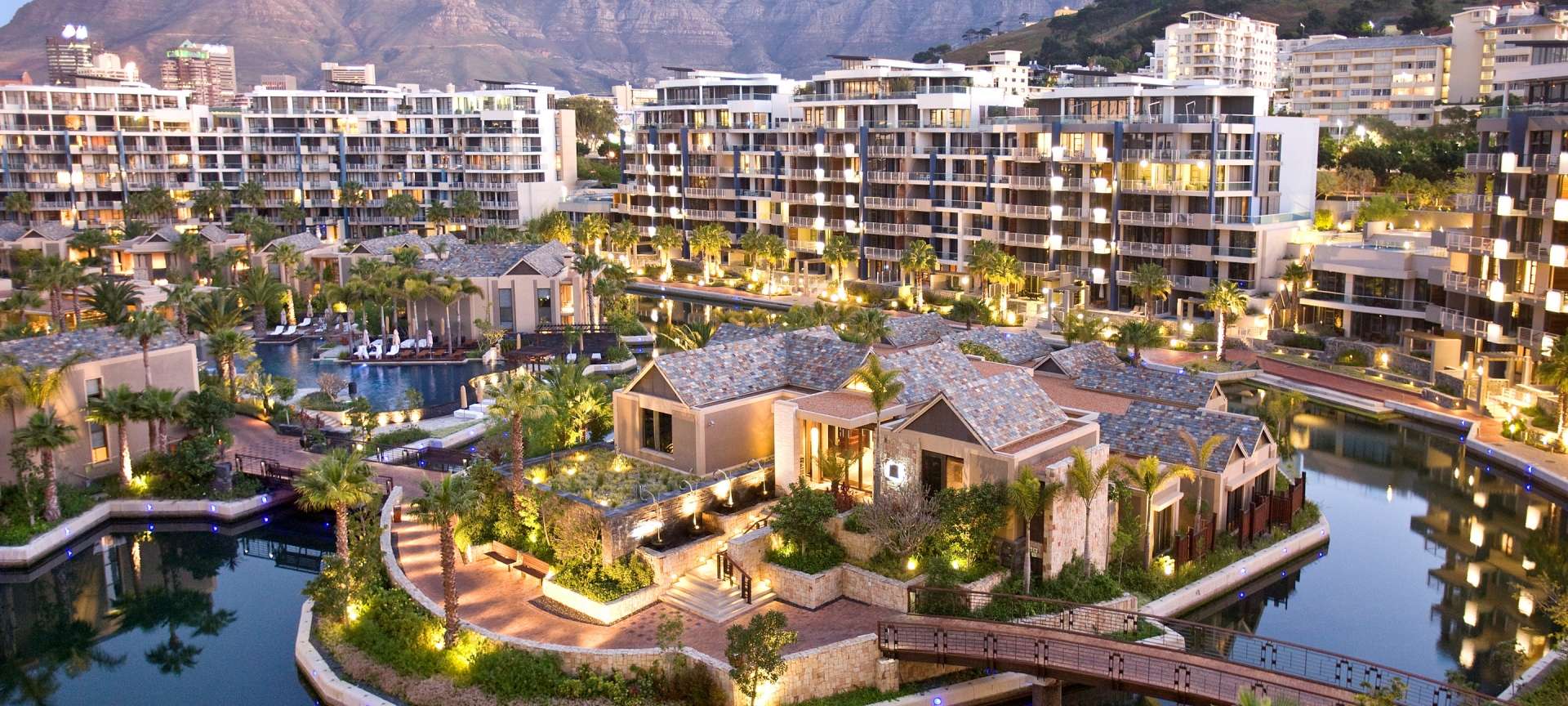 Reviews on our V&A Waterfront safaris
Since the beginning, agents and staff of Discover Africa already work in a professional way for me to plan the trip. Their quick responses to my questions help us a lot before departing from our place to the Africa continent. When we were…
YT
from Hong Kong
This was my first safari. I didn't expect to be so pampered. Everything was first class. We had everything provided for us before even asking. We had a dedicated team at our service. Megan was on call whenever we needed something and she…
Saada
from Nigeria
Tanya was an absolute delight to deal with. From the first phone call she was extremely polite, professional and very eager to facilitate my requests regarding our safari. Our 3 nights at the V & A Hotel were fabulous and Motswari Game…
Debbie
from Australia
Perfectly tailor-made tours that take all your wishes and requests into consideration. All my expectations were beyond fulfilled.
Henrik Wetterstrand
from Sweden
Living afar and trusting in an organisation with whom you have no previous knowledge can lead to feeling of mistrust and wondering whether what we have paid for actually exists. A little more proactive communication would have eased those…
Tony Russell
I just wanted to thank Discover Africa and Karl Svendsen - the safari was great - we saw many more animals than expected including cheetah, leopard, many lions and even a three-day old elephant calf. Additionally, we had our own hippo…
Margaret Dean