Mpumalanga safaris, tours & holiday packages
The Safari Province
Custom Mpumalanga
Describe your dream trip
We'll source the best value
Book when you're ready
Mpumalanga's booming tourist industry is centred upon the world-famous Kruger National Park and the exclusive private reserves that share open borders with it
Bisected by the tall escarpment that separates the cool highveld from the sweltering Lowveld, Mpumalanga – a siSwati word meaning "Place of the Rising Sun" – lies to the east of Gauteng and south of Limpopo Province. Its main tourist focus is the well-developed southern sector of the southern Kruger National Park. One of Africa's most rewarding wildlife destinations, Kruger is home to some of the largest remaining populations of such safari icons as lion, African elephant, black rhino, white rhino, cheetah and African hunting dog, along with more than 500 bird species.
(P.S. If you're looking for affordable Mpumalanga accommodation specials, we've got some great travel deals for you.)
Philip Briggs says
"Coming from the rather flat grassland of the highveld around Gauteng, it is always refreshing – and exciting – to descend via the scenic escarpment into the warm lowveld around Kruger Park, which is arguably the most overtly African part of South Africa!"
More on Mpumalanga holidays
The public part of the Kruger Park is unusually well suited to affordable self-drive exploration. At the opposite end of the price scale, however, are the 10 exclusive private concessions carved into the park as well as the bloc of private reserves – among them MalaMala, Londolozi and Singita – that lie along its unfenced western border.
On the escarpment a short drive west of Kruger, the magnificently scenic Blyde River Canyon Nature Reserve offers some good day-hiking opportunities, with the chance of spotting localised or endemic birds such as Knysna turaco, southern bald ibis and Gurney's sugarbird. Blyde River forms part of the so-called Panorama Route, which runs along the top of the escarpment past several pretty waterfalls, the spectacular God's Window and Three Rondawels viewpoints and the fascinating geological formation known as the Bourke's Luck potholes. Other attractions include the Lowveld Botanical Garden in the attractive provincial capital Mbombela (formerly Nelspruit ), the nearby Sudwala Caves and a restored 19th-century mining village called Pilgrim's Rest.
Mpumalanga Map
Mpumalanga's location on Google Maps

Frequently Asked Questions about Mpumalanga
Is there electricity at the safari lodges?
Electricity in Botswana, Kenya, Namibia, South Africa, Tanzania, Zambia, Zimbabwe and in most of the continent is 220/240 volts. Most safari lodges and camps are not connected to an electrical supply. Solar lighting (backed up by batteries)… go there.
Is tipping the norm in South Africa?
Tipping is common practice in South Africa. Some guidelines concerning tipping are - in the bars and restaurants, the tipping is normally 10%. The car parks are monitored by guards or watchmen, they will often ask if you want them to keep an… go there.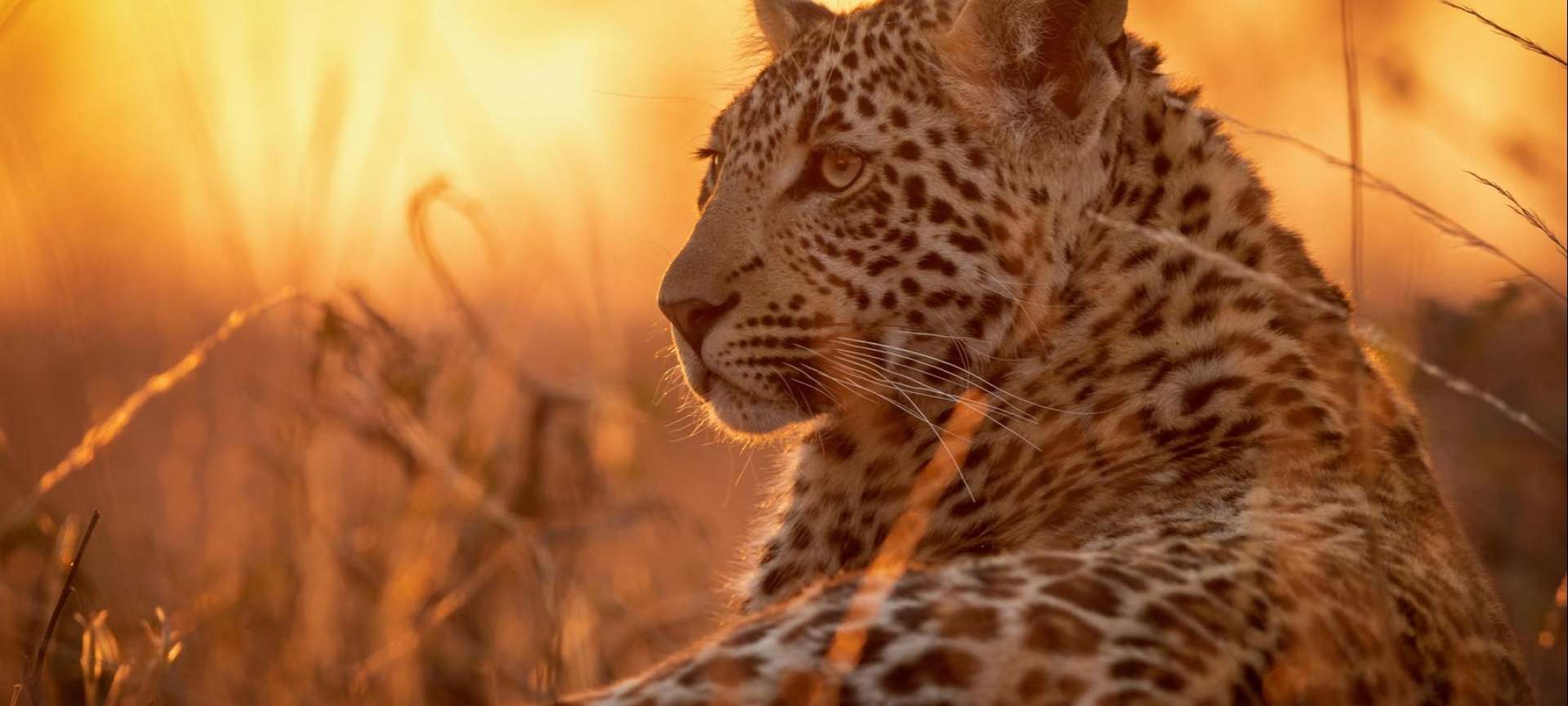 Reviews on our Mpumalanga safaris
This was my first safari. I didn't expect to be so pampered. Everything was first class. We had everything provided for us before even asking. We had a dedicated team at our service. Megan was on call whenever we needed something and she…
Saada
from Nigeria
Tanya was an absolute delight to deal with. From the first phone call she was extremely polite, professional and very eager to facilitate my requests regarding our safari. Our 3 nights at the V & A Hotel were fabulous and Motswari Game…
Debbie
from Australia
Perfectly tailor-made tours that take all your wishes and requests into consideration. All my expectations were beyond fulfilled.
Henrik Wetterstrand
from Sweden
Living afar and trusting in an organisation with whom you have no previous knowledge can lead to feeling of mistrust and wondering whether what we have paid for actually exists. A little more proactive communication would have eased those…
Tony Russell
I just wanted to thank Discover Africa and Karl Svendsen - the safari was great - we saw many more animals than expected including cheetah, leopard, many lions and even a three-day old elephant calf. Additionally, we had our own hippo…
Margaret Dean
Planning the trip was managed extremely well especially since travel was at a busy time of year and not much notice was given. All communication was by email, and was responded to promptly and efficiently. Different options were provided…
Suzanne McKeen