Nosy Be
Nosy Be is a small island a few kilometers off the northwestern coast of Madagascar. It's Madagascar's quintessential beach-holiday destination, with a delightful climate almost year-round and white-sand beaches so pure they squeak.
Its coral reefs are colorful and prolific, and the tropical waters, warmed by the Agulhas Current, beckon you in. Inland, forested reserves and lush ridges are home to island birds, peculiar reptiles, and lemurs, making Nosy Be an unmissable destination for sun-seekers and nature lovers alike.
On its south coast, the small port town of Andoany (more commonly known by its former French name, Hell-Ville) connects Nosy Be to mainland Madagascar by ferry.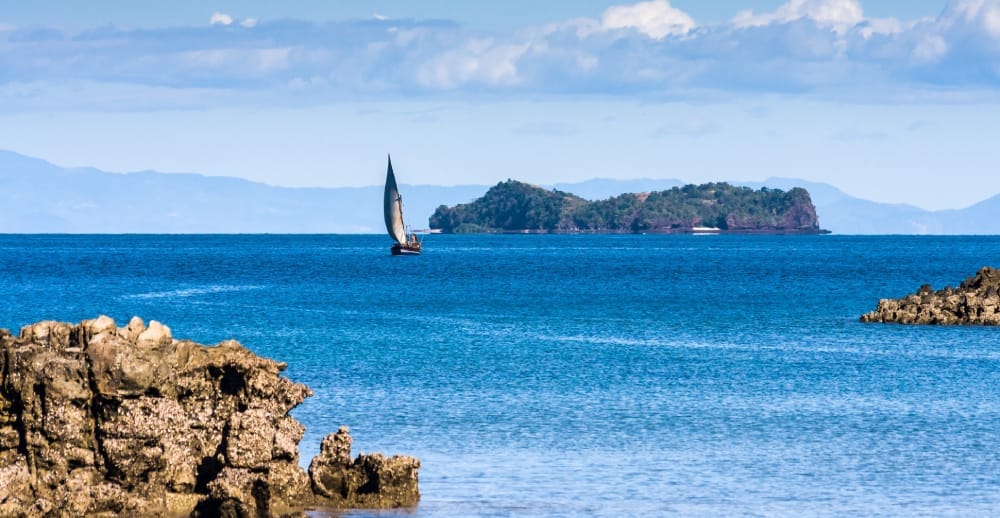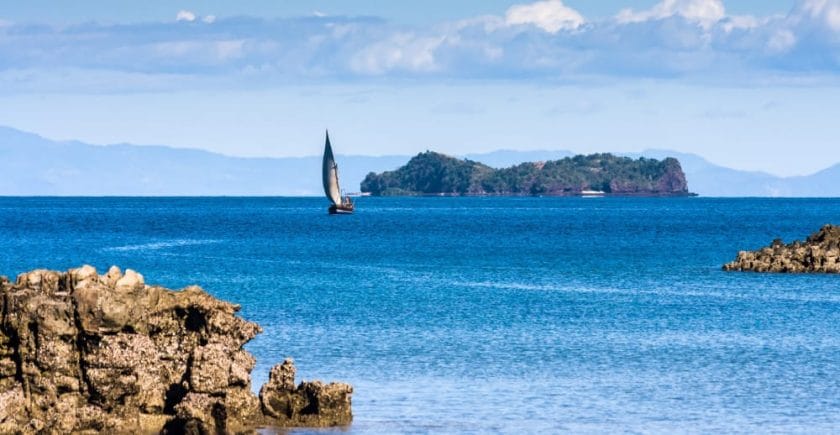 It's awash with bright colors, tuk-tuks, old colonial buildings, and busy markets selling fresh seafood and spices, and everywhere, the hypnotizing scent of ylang-ylang blossoms drifts through the air.
Highlights
Go snorkeling or scuba diving: Nosy Be's inshore waters are shallow and protected by colourful coral reefs, making this one of the safest swimming spots in Madagascar and the perfect destination for families on holiday.
Most hotels and seaside resorts provide gear and offer snorkeling excursions for all ages, while many also organize scuba-diving trips for more adventurous guests.
Marine highlights include hawksbill-, loggerhead- and green turtles, which swim through the underwater meadows and use beaches on the nearby archipelagos for nesting.
Reef visitors include clownfish, pufferfish, batfish, and butterflyfish, and lucky divers might spot dolphins, humpback whales, or even a whale shark at the right time of year.
Hire a Scooter
There's something particularly exotic about exploring an island with the wind in your hair, and Nosy Be is the perfect place to do it.
A ring road circles the island, so getting lost is almost impossible. It also gives you the freedom to explore some of the lesser-visited bays, and for budget travelers, it's much cheaper than paying for a taxi.
Visit the Markets
A visit to one of the markets in Hell-Ville is an incredibly entertaining excursion filled with just the right mix of chaos, exotic sights, smells, and sounds.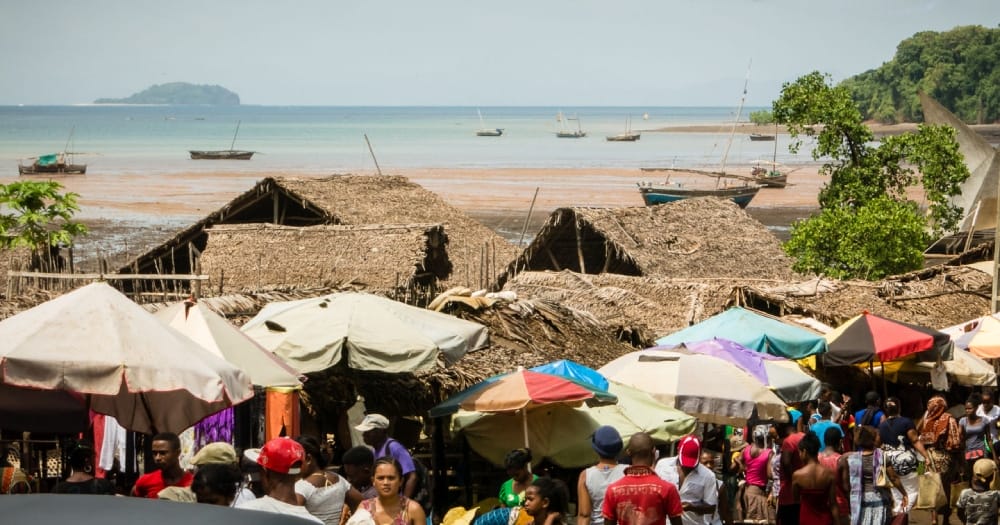 It also gives you the opportunity to buy arts and crafts directly from local artists and support the local economy.
Charter a Boat
Get even closer to Nosy Be's incredible marine life by hiring a live-aboard catamaran and spending several days exploring the nearby islands of Radamas and Mitsios.
Catamarans are available for groups or families with exclusive service (you won't be sharing with strangers) and generally come with their own private chef.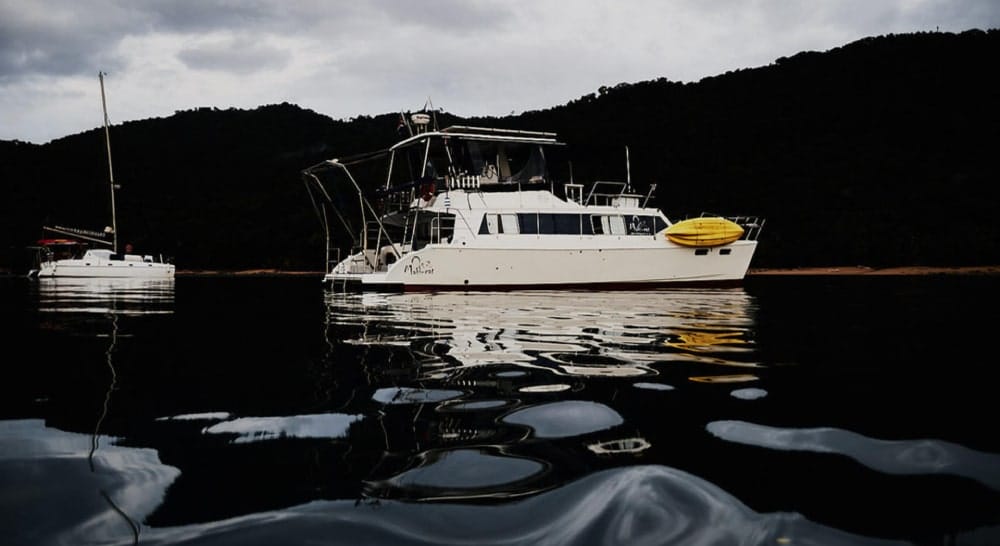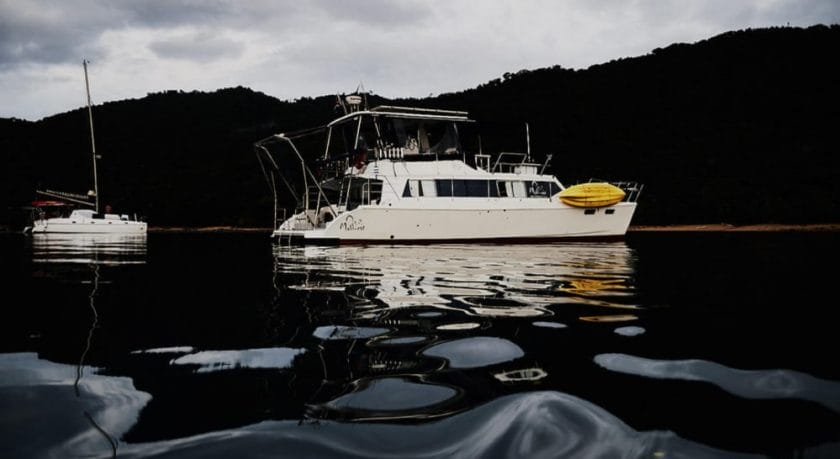 Whale-watching excursions can also be arranged, while deep-sea fishing is a year-round activity with kingfish, sailfish, wahoo, mackerel, and yellow-fin tuna on the bill.
Go Hiking in Lokobe National Park:
For landlubbers, Nosy Be's Lokobe National Park offers a magical mix of island flora and fauna, which visitors can spot on one of three hiking trails.
These range from a leisurely one-hour forest meander to a more challenging three-hour route.
There's also the option to hire a pirogue (small dugout canoe) and explore the park's shores from the water.
Practical Information
Nosy Be shares a microclimate with the north of Madagascar, largely dominated by the Tsaratanana Massif.
This gives it year-round sunshine, and daytime highs rarely dip below 20°C (68°F). It also means that rain can fall at any time of year, but the showers don't usually last longer than a few hours.
Unlike much of Madagascar, where accommodation prices are listed as 'per room,' the prices for accommodation on Nosy Be are generally quoted 'per person.' Keep this in mind when comparing quotes, and always ask before booking.
Most travelers arrive by air, on local flights from Antananarivo or Antsiranana or long-haul flights from hubs such as Johannesburg or Paris. These direct flights allow travelers to avoid the potential hassle of flying via the mainland, but as such, they are hugely popular and get booked up very far in advance.
Nosy Be is exceptionally safe, and the people are incredibly friendly and helpful, but it's still best to avoid walking alone after dark or flashing valuables.