Gaborone tours & holiday packages
A shopping stop with intriguing city tours
Custom Gaborone
Describe your dream trip
We'll source the best value
Book when you're ready
Botswana's relatively new capital offers trendy shopping malls, interesting tours, a few monuments and the National Museum and Art Gallery
While most visitors tend to skip Botswana's capital in favour of the safari gateway towns of Maun and Kasane, the city is an interesting place to meet locals and spend a couple of days.
Most safari visitors stop in Gaborone simply to make use of the excellent shopping malls to stock up on provisions for a self-drive safari or to visit the Department of Wildlife and National Parks (DWNP) booking office to book and pay for campsites in the country's various game sanctuaries.
Taking a quick turn around the tiny Gaborone Game Reserve will provide visitors with a good opportunity to whet their safari appetites ahead of a trip to one or more of the country's premier parks. The city reserve is home to a variety of antelope, including eland, oryx, wildebeest, kudu and warthog.
Stephen Michael Cunliffe says
"Gaborone might not come out top on any Botswana safari itinerary, but it's a friendly and safe city by African standards. Whether shooting the breeze with some locals, sampling the local arts and culture scene or shopping up a storm, the capital entertains its visitors in style."
More on Gaborone holidays
If you're lucky enough to find yourself in Gaborone in March or April, be sure to check out the Maitisong Festival – the largest performing arts festival on the Botswana calendar and well worth a visit.
The occasion is accompanied by a traditional dance competition that also takes places in late March. If you're in town outside this period then visit the Maitisong Cultural Centre or the No. 1 Ladies' Opera House for a taste of the local arts scene. Various guided city tours – including the perennially popular No. 1 Ladies' Detective Agency tour – are also on offer throughout the year.
Most of the hotels and restaurants in Gabs cater to either the local market or business travellers, so options for recreational visitors may be considered somewhat limited for a capital city. Personally, I prefer to stay just outside the town and the affordable chalets of friendly Mokolodi Backpackers are a firm favourite with travellers from around the globe.
Gaborone Map
Gaborone's location on Google Maps

Frequently Asked Questions about Gaborone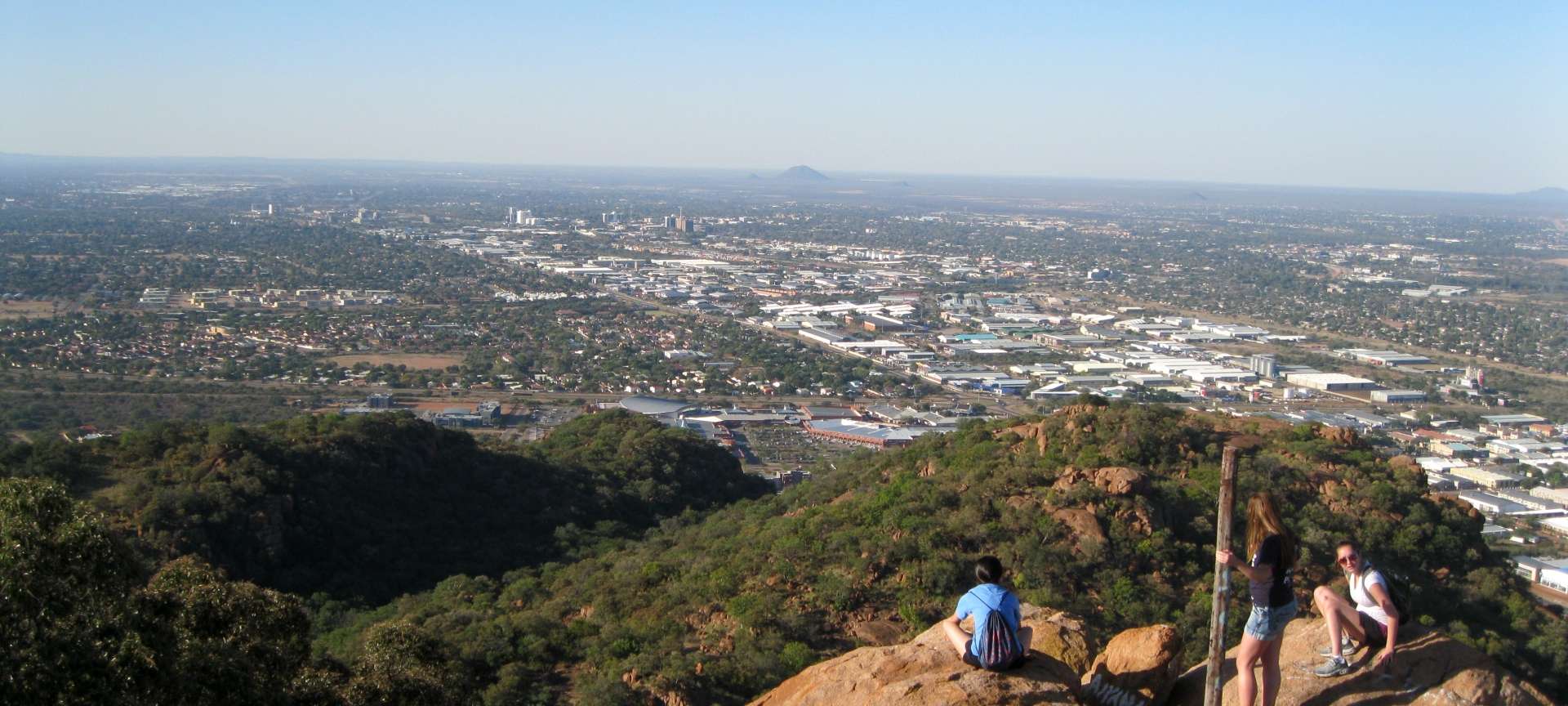 Reviews on our Gaborone safaris
Discover Africa and Carel has put in such an effort for us to experience the annual wildebeest migration, meticulous planning and accurate predictions with logical and the best accommodation options both sides of the Mara River guaranteed us…
Jates and Hil Oettle
from South Africa
I just wanted to thank Discover Africa and Karl Svendsen - the safari was great - we saw many more animals than expected including cheetah, leopard, many lions and even a three-day old elephant calf. Additionally, we had our own hippo…
Margaret Dean
We had the most wonderful time in Tanzania. We left yesterday and miss it already. We saw the big 5 and felt super lucky to see the lions and leopard with their kill. Our guide was also wonderful. Thank YOU for planning our trip of a…
Debbie Wei
We had a wonderful experience with the Discover Africa team on our trip to Kilimanjaro and Zanzibar. Due to unforeseen circumstances we needed to head down early and their team were most helpful in arranging exciting new options for us while…
Mark Tomlinson
from South Africa
Our service from Carel at Discover Africa was outstanding. His recommendations on the timing of our trip, the lodges we should book, communication and overall assistance ensured that our trip went off very smoothly and that we were in the…
Patti Legg
from South Africa
History was made in supporting Chaeli Mycroft to become the 1st quadraplegic female to summit Kilimanjaro. What amazing partners Discover Africa are! Great communications from home team ensured that getting to Tanzania happened without a hitch.
Zelda Mycroft
from South Africa