Cape Town City Bowl tours & holiday packages
Not another concrete jungle
Custom Cape Town City Bowl
Describe your dream trip
We'll source the best value
Book when you're ready
It may be Cape Town's business centre, but it also has character, style and great food.
For a traveller, a city's centre is usually its least exciting place. Unless you've come to Cape Town, that is. The streets of this small city centre may be lined with tall buildings, but tucked between them are examples of beautiful architecture and truly local shops, restaurants and sights to discover.
Running in a grid, the streets are perfect for getting lost in and an entire day is easily whiled away exploring them on foot. The cobblestoned walkways, in particular, are lined with vendors, buskers, and leafy cafes.
Popular Cape Town City Bowl safaris
These popular itineraries can be customised to match your budget and travel dates
Adel Groenewald says
"I love walking around the streets of the city aimlessly. There's always a new coffee shop, book store or bakery and each one is different from the next."
More on Cape Town City Bowl holidays
The city centre is also home to all the city's major museums. Learn about the history of slavery and apartheid, natural history and even art history on various guided walks that can be arranged. The Company's Garden is the first official garden built by the Dutch settlers in the 1650s and is pleasant to stroll through and have a cup of tea (or a beer) on a sunny day.
Squirrels frolicking and locals taking a quiet lunch break give these old tree-lined avenues character. Every traveller has their own restaurant and shopping preferences, but Cape Town caters for all tastes. From street food and affordable burgers to five-star restaurants, and from pavement vendors selling leatherwork and local art to high-end fashion and design stores. It's all here. Any exploration of the city bowl should, of course, include a visit to the V&A Waterfront, a popular shopping, and entertainment venue built in the harbour, even if it's just for a boat ride to view the city and its iconic mountain from the sea.
Cape Town City Bowl Map
Cape Town City Bowl's location on Google Maps

Frequently Asked Questions about Cape Town City Bowl
What vaccinations should I get?
This is all dependant on the countries that you will be visitng and due to the status of certain vaccinations changing at times, please consult our experts before getting vaccines. go there.
Is it okay to drink the water?
In some parts of Southern Africa it is safe to drink the tap water, however it is highly recommended to stick to bottled water (mostly supplied) during your trip as even drinkable African water is completely different in taste and… go there.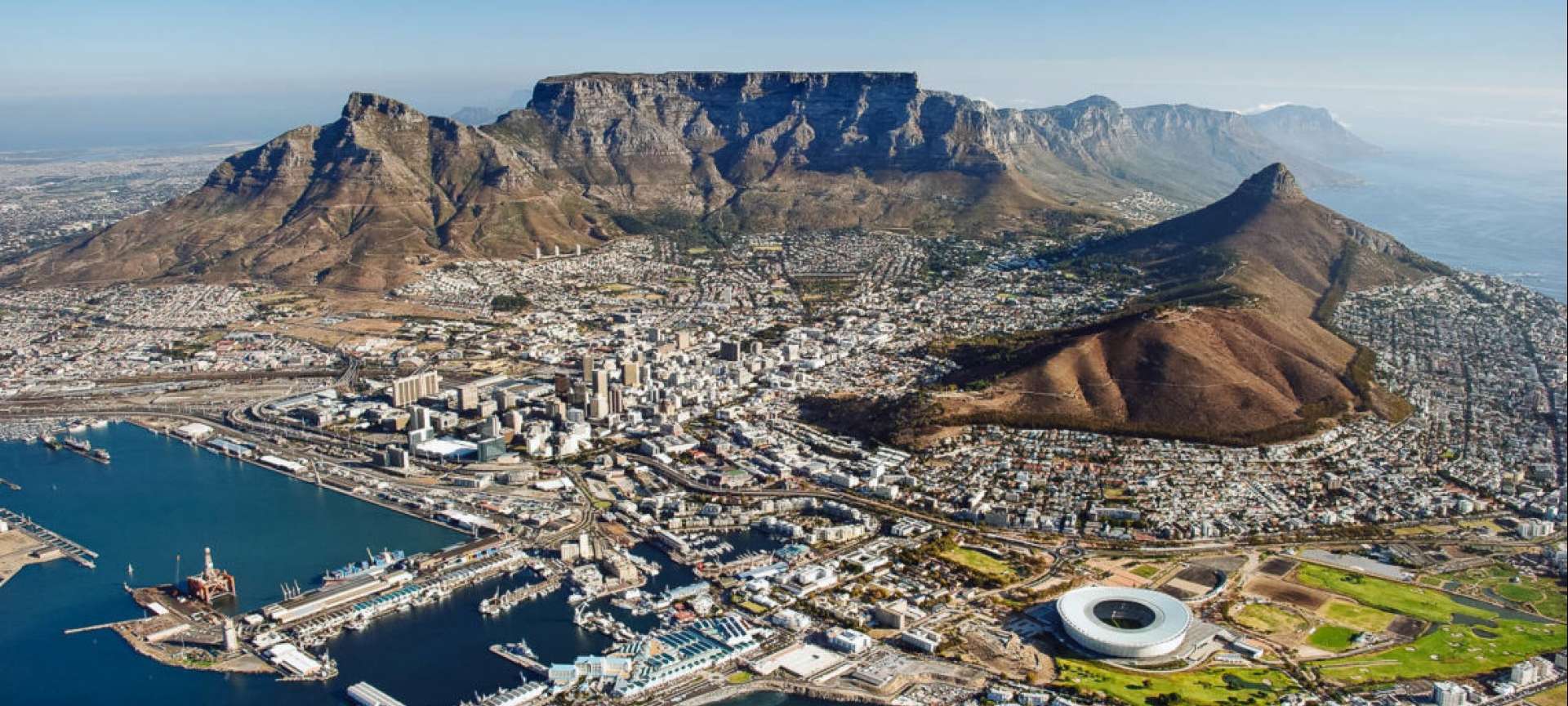 Reviews on our Cape Town City Bowl safaris
Thanks for the welcome home - although I think I could have stayed in South Africa for another few months...it was all PERFECT! I loved watching nine Americans get to know and love South Africa - and your planning helped make that happen. …
I think I could have stayed in South Africa for another few months
Megan arranged a wonderful tour of South Africa and Botswana for us. The hotels and safari lodges were first class. We especially liked the Chobe Game Lodge and the Fairlawn Boutique Hotel. The safaris were unforgettable. We viewed lots of…
Gerry
We could not have been more pleased with Discover Africa. Our agent, Megan W, was knowledgeable, accommodating and highly responsive. She asked pertinent questions, listened carefully to our needs, then organised a personalised tour- the…
Margery
from United States of America
We could not have been more pleased with "Discover Africa." Our agent, Megan W, was knowledgeable, accommodating and highly responsive. She asked pertinent questions, listened carefully to our needs, then organized a personalized tour- the…
Margery
from United States of America
Although our safari was very expensive for us as South Africans we were satisfied that we got a value for money experience. It was a once in a lifetime safari. Knowledgeable, professional guides - experience far beyond our expectations. They…
Uwe and Doreza Kersandt
from South Africa
We first reached out to two agencies when we were looking to book our trip to South Africa. They didn't really answer our questions and took days to respond. One actually stopped responding altogether and we gave up after 3-4 follow ups.…
Julia
from United States of America