Aberdare National Park safaris, tours & holiday packages
Close to Nairobi
Custom Aberdare National Park
Describe your dream trip
We'll source the best value
Book when you're ready
Photographers will love the mountain peaks, rivers and waterfalls, moorland, bamboo and rain forest – and there's unusual wildlife too
The higher slopes of the Aberdare Mountains make up the bulk of the relatively small Aberdare National Park, just north of Nairobi in central Kenya. You'll find lots of dense forest, deep ravines and accompanying waterfalls. The diverse topography makes it hard to spot the elusive bongo forest antelope, which lives in the bamboo forest, or to find the resident prides of lion. Black rhino, leopard and other primates such as Sykes's and black-and-white colobus monkeys are often seen. Strange forest or melanistic (black) cats have also been seen, including both black serval and black leopard.
More on Aberdare National Park holidays
If you're keen on birds, you'll want to look for some of the 290 species in the park, including eagles, sunbirds and goshawks, as well as Jackson's francolin and the Aberdare cisticola. The Aberdare National Park is only about 100 kilometres from Nairobi and easily accessible from Naivasha or the towns of eastern Kenya. As a result, it's a popular destination for a weekend away. Although we don't often visit this park, it would be a great place to walk in the forest on the lookout for bongo, black serval and black leopard.
Aberdare National Park Map
Aberdare National Park's location on Google Maps

Frequently Asked Questions about Aberdare National Park
What vaccinations should I get?
This is all dependant on the countries that you will be visitng and due to the status of certain vaccinations changing at times, please consult our experts before getting vaccines. go there.
Is it okay to drink the water?
In some parts of Southern Africa it is safe to drink the tap water, however it is highly recommended to stick to bottled water (mostly supplied) during your trip as even drinkable African water is completely different in taste and… go there.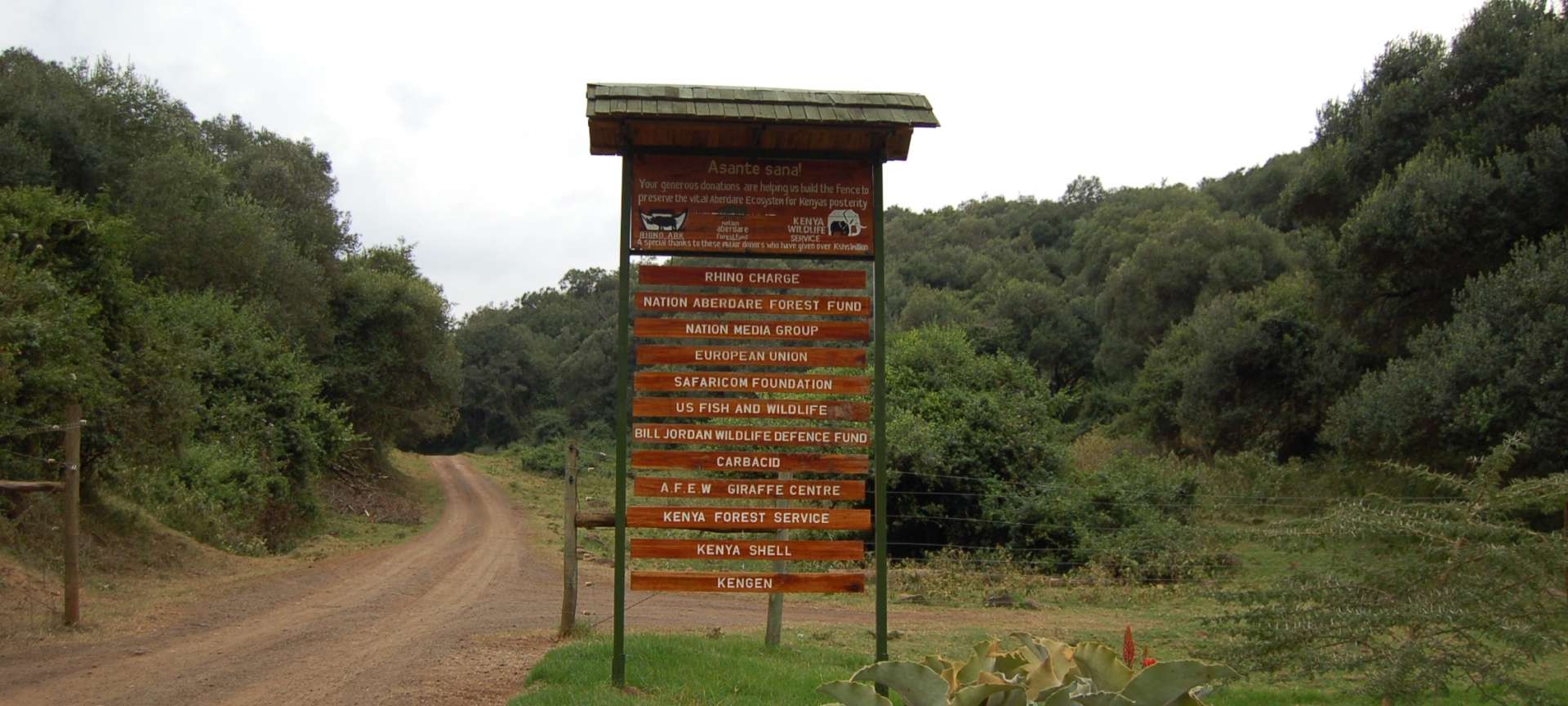 Reviews on our Aberdare National Park safaris
Since the beginning, agents and staff of Discover Africa already work in a professional way for me to plan the trip. Their quick responses to my questions help us a lot before departing from our place to the Africa continent. When we were…
YT
from Hong Kong
This was my first safari. I didn't expect to be so pampered. Everything was first class. We had everything provided for us before even asking. We had a dedicated team at our service. Megan was on call whenever we needed something and she…
Saada
from Nigeria
Tanya was an absolute delight to deal with. From the first phone call she was extremely polite, professional and very eager to facilitate my requests regarding our safari. Our 3 nights at the V & A Hotel were fabulous and Motswari Game…
Debbie
from Australia
Perfectly tailor-made tours that take all your wishes and requests into consideration. All my expectations were beyond fulfilled.
Henrik Wetterstrand
from Sweden
Living afar and trusting in an organisation with whom you have no previous knowledge can lead to feeling of mistrust and wondering whether what we have paid for actually exists. A little more proactive communication would have eased those…
Tony Russell
I just wanted to thank Discover Africa and Karl Svendsen - the safari was great - we saw many more animals than expected including cheetah, leopard, many lions and even a three-day old elephant calf. Additionally, we had our own hippo…
Margaret Dean