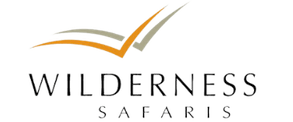 Wilderness Safaris
Discover Africa is thrilled to add Wilderness Safaris to our collection of great safari lodges. As one of the top conservation and hospitality firm in the world, Wilderness Safaris is the proud guardian of our planet's most significant wild locations, each chosen for a distinct reason and all related to the protection of the land and life that exists there.
Destinations of Wilderness Safaris are vast, remote, and unspoiled, therefore symbolizing actual wilderness. With access to over 6 million acres of private land, they provide clients with life-changing wildlife encounters and experiences. Their more than sixty camps in eight African nations promise exclusive, exclusive game watching, unsurpassed style, comfort, and a variety of activities for total immersion in nature and local culture.
Discover Africa is pleased to collaborate with Wilderness Safaris due to their consistent dedication to conservation and responsible tourism. Our shared philosophy makes our partnership a perfect fit. Wilderness Safaris is more than a collection of safari lodges. They are committed to positively impacting the local communities in which they operate, and their dedication to safeguarding species and their ecosystems is extremely remarkable.
Planning to go to Africa? Choose the Best African Safari Company, we will book and plan your Luxury African Safaris online.