So you're arriving in the Mother City and you're looking for gay-friendly accommodation in Cape Town. Fabulous. You're at the right place!
I browsed a few gay travel forums and did the hard work for you. Coming across a string of fantastic accommodation for your stylish butt to enjoy, I chose the top establishment in each possible price category. So from al cheapo backpackers to al fresco dining, here is a list of top 5 gay-friendly accommodation in Cape Town.
1. Protea Hotel Victoria Junction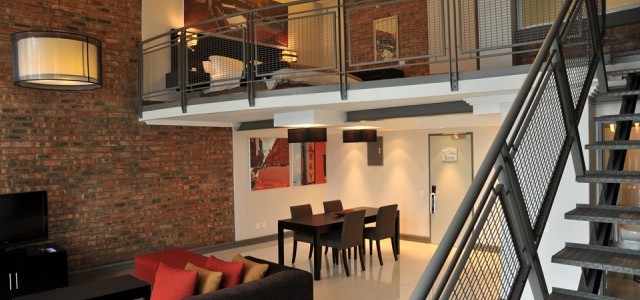 Protea Hotel Victoria Junction is here and it's… near. Near everything. It's Victoria & Alfred Waterfront location makes it a mere strut away from all the hottest gay clubs, best restaurants, and just about everything else Cape Town is famous for! The space is fresh, modern, stylish and oozes a luxurious atmosphere. The decor includes some quirky film set themes, making you feel like this is the movie, and you're the star! Move over Meryl...
Traveller Review: "Normally I would start with how excellent this location is but for once, even that perk is overshadowed by the sheer excellence of every single staff member. Add to that the fantastic breakfast buffet and the entire dining staff and cooks! Our room was peaceful and well laid out. This would definitely be my first choice on any future trip to Cape Town: it's always hard to know distance until you are in a city, but we never felt the need to have a car while we were here."
2. Cape Standard in Cape Town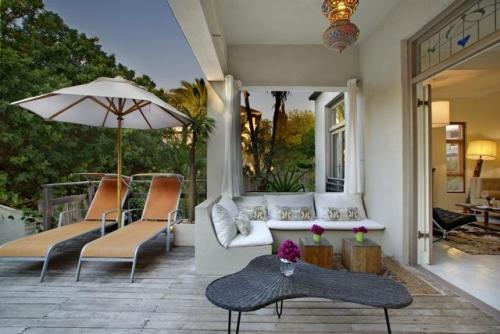 Cape Standard is conveniently located in Green Point where the walk-ways are dusted with clubs, sushi restaurants, and creative structural gems. After a bout of Green Point gay bar hopping, grab your hag and head round the corner to socialite central Camps Bay for cocktails and a stroll along the beach. With Cape Standard's stylish, chic, laidback, I-could-kick-off-my-shoes-right-now, beach house feel, the space really feels like a home away from home. Minus the naughty drawer.
Traveller Review: "It was definitely the best location. The Cape Standard was excellent. The service is amazing, Margot would do anything for you. She is such a nice and helpful woman, she takes care of her guests more than anybody would expect it. All the rooms have such nice detail: someone definitely knows their interior decorating. We loved the bathrooms. We had the best holidays ever."
3. Derwent House Hotel in Cape Town
Derwent House is a brilliant gay-friendly choice of accommodation to host your urban safari. Did I mention this guest house come boutique hotel is the winner of the Travelers' Choice Awards 2011 for both the Best Service and Best Bargain titles. Now that's nothing to flick your fringe at! With fluff like a heated pool, hot tub, massage service and complimentary robe and slippers, you'll be stripping down faster than you can say 'Louis Vuitton'.
Traveller Review: "Nothing was too much trouble for Carol & Jo who were the perfect hosts at this lovely boutique hotel. The hotel is in pristine condition, stylish and modern throughout with interesting artwork. Breakfast was an absolute feast with lots of choice; cooked to order…..delicious. We were made to feel incredibly welcome; given some fantastic restaurant and attraction recommendations. There were so many little extra touches that made our stay extra special."
4. Grand Daddy Hotel in Cape Town
Formerly known as the Metropole Hotel, this luxury boutique hotel's four, glistening stars offer attentive hospitality and ferocious sex appeal. Summed up, the décor is creative, modern and striking. Sounds like you, doesn't it? Located on Cape Town's legendary Long Street, the Grand Daddy Hotel has it's own roof-top bar where you can sip on fruity cocktails while the sun goes down, before heading out for a night on the town. Effortlessly luxurious.
Traveller Review: "This is a great, fun hotel. You can't go wrong here if you want to hang out and party in Cape Town. The hotel is on Long Street, so the action is at your doorstep. The hotel also has a great party atmosphere, with a cool bar and a 'trailer park' theme on the roof. When we stayed here, there was a band on the roof and tons of people having fun."
5. Kensington Place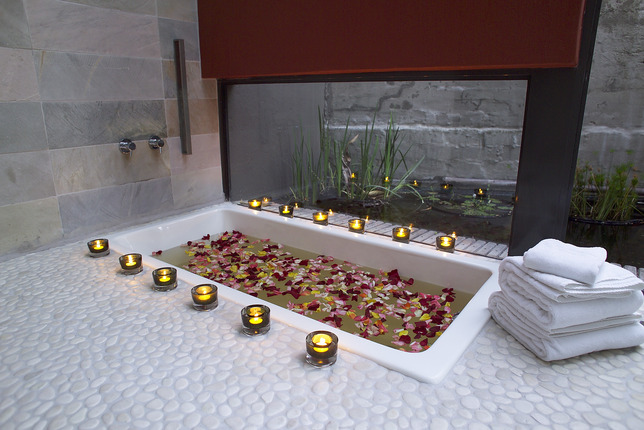 Is that a roll of R100's in your pocket? The luxury boutique hotel of Kensington Place has been voted as the Number 1 gay-friendly accommodation in Cape Town! Nestled on the slopes of Table Mountain, in the slow paced, leafy suburb of Higgovale, you're ideally placed within a handbag's throw of Cape Town's day time attractions and night time buzz. The perfect accommodation for an opulent getaway. Biscotti?
Traveller Review: "I knew we were onto a winner from the second we walked through the door and met the amazing staff. The luxury accommodation was surrounded on all sides by lush greenery - it could be mistaken for a tropical paradise! Kensington Place is the perfect place if you're looking to get out and about in Cape Town, but it is also a great retreat to spend a little bit of down time if you are looking to relax. I seriously considered breaking multiple international laws to try and smuggle back some of their amazing food. P.S: Room 1 is amazing!"
What are you waiting for? Pack that designer suitcase and bring your perfect hair, great fashion sense and impeccable personal hygiene to the streets of Cape Town. The Mother City welcomes you.
---