Twyfelfontein Lodge
Damaraland, Namibia
Make Twyfelfontein Lodge part of your safari from
ZAR 2,038
Show price in
USD $ 145
GBP £ 112
ZAR R 2,038
EUR € 128
per person per night
Twyfelfontein Country Lodge is situated in the ancient Huab valley in the Kunene region of Namibia (formerly known as Damaraland). The area, known as the Twyfelfontein Uibasen Conservancy, boasts a multitude of rock engravings and paintings. These are a silent testimony to the first hunter-gatherer and subsequent Khoikhoi inhabitants of 6000 years ago, who used the area as a place of worship and shaman rituals. To preserve this unique region, Twyfelfontein was declared Namibia's first UNESCO World Heritage Site in 2007. Twyfelfontein Country Lodge caters for a host of activities. Visitors can relax alongside a sparkling pool. The more energetic can explore the area on bicycle, or on guided nature walks and safaris. Plant lovers will find many Namibian plant species here, such as the unique Welwitschia. Animal species in the region are adapted to the Namibian desert climate and include elephant, rhinoceros and giraffe.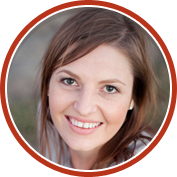 Ellena van Tonder says
""
Twyfelfontein Lodge Details
Activities offered at the lodge
Game drives (day)
Game walks
Cultural experience
Stargazing

Amenities
Bar/Lounge
Free Parking
Restaurant
Suites
Swimming Pool
Wheelchair Access
Curio Shop

Included in your stay
Meals: Breakfast
Activities: 2 safari activities per day

Twyfelfontein Lodge Map
Twyfelfontein Lodge's location in Namibia on Google Maps

Reviews on our safaris in this area
Every one was so helpful in making the arrangements. The booking people helped in all the questions we had, they were polite and helpful. The tour and lodge were amazing. Every one was helpful and very interesting to talk to. They made our…
Shelia
from United States of America
Reliable and helpful, excellent service...everything was in line with our expectations! We had a great time in South Africa, Namibia and Botswana!
Valentina & Stefano
from South Africa
My young family and I utilised the Discover Africa Group over our 2008, 2009 and 2012 holidays - in total some 14 weeks through South Africa, Namibia and Botswana. Our expectations in terms of itinerary planning and accommodation bookings…
Kerfoot Family
from Australia
I would like to place on record the very important role that Discover/Overlanding Africa and in particular Steve Conradie played in making a success of our Africa trip (Cape to Kenya). The vital information that we were given (that you don't…
Eady Family
from South Africa
We have just returned from our 3rd African safari, this time as far north as Zambia and had an amazing time. It was everything we expected and more. The scenery was beautiful and the wildlife spectacular and the kids loved every minute of…
Howes Family
from New Zealand
Steve, It has been so long, I hope you remember who I am, lol. As a I said before the trip was magnificent, a never-to-be forgotten experience! Thank-you for everything you and your staff did to make this one of the most fabulous…
Viljoen Group
from Australia