Apoka Safari Lodge
Kidepo Valley, Uganda
Make Apoka Safari Lodge part of your safari from
USD 295
Show price in
USD $ 295
GBP £ 229
ZAR R 4,151
EUR € 261
per person per night
Apoka Safari Lodge is located on a picturesque kopje overlooking the Narus valley in the south-western sector of Kidepo Valley National Park – Uganda's most remote park. Kidepo is in the far north-eastern section of Uganda bordering Sudan to the north, the Napore Mountains to the West, and the Morungole mountains to the East. The Kenyan border is just five kilometers from the park's eastern boundary. At the crossroads of the Kenyan, Sudanese and Ugandan ecosystems, Kidepo provides an amazing wildlife experience in a remote and pristine wilderness.
The vast golden green plains are punctuated with craggy, rocky outcrops, reveal an even bigger sky at night. Under a canopy of impossibly bright stars, this is where we are reminded that the earth is round.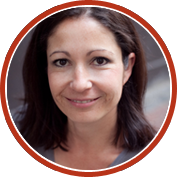 Alice Lombard says
""
Apoka Safari Lodge Details
Activities offered at the lodge
Game drives (day)
Game drives (night)
Game walks
Birding

Amenities
Bar/Lounge
Dining/Communal Area
Free High-Speed Internet
Restaurant
Suites
Swimming Pool
Laundry Service

Included in your stay
Meals: All meals
Drinks: Most drinks (excludes certain spirits and wines)
Activities: 2 safari activities per day

Apoka Safari Lodge Map
Apoka Safari Lodge's location in Uganda on Google Maps

Reviews on our safaris in this area
All details were covered, all staff and food excellent, service was perfect - would highly recommend for sure.
Ron
from United States of America
After shopping around for a couple of months, Discover Africa was the one who had the most diverse options for the price. Megan Warrington always responded quickly and was professional and patient with my endless questions. Discover Africa…
Kelly
from United States of America
They organized everything for our first visit to Africa, from the airport meet & greet through to the tours, great hotels and locations.
Michael
from United States of America
From the first approach to the end, Discover Africa, has been excellent . The hotels, the service and every think has been well above our expectation. The perfect choice ! Thanks to all and specially to Megan.
Enrico Liberati
from Italy
The assistance was provided very professionally. Our trip coordinator tried to find the best places considering all our needs and finance. I would definitely recommend Discover Africa to everyone who is going to make a memorable Africa trip!
Anna Martirosyan
from Portugal
From the first interaction with Megan and the Discover Africa team I knew I could trust them with my honeymoon plans. Communication was fantastic with all my requests and changes quickly addressed. They also provided great advice on…
Warwick
from South Africa