Mkomazi National Park safaris, tours & holiday packages
A forgotten park set below the endemic-rich Usambara Mountains.
Custom Mkomazi
Describe your dream trip
We'll source the best value
Book when you're ready
Notable for its untrammelled surroundings more than its wildlife, Mkomazi is a little-visited park best explored in conjunction with the lush Usambara Mountains to its south.
A southern extension of Kenya's vast and semi-arid Tsavo ecosystem, this 3,234-square-kilometre national park supports a great many dry-country species rare or absent elsewhere in Tanzania. For birders, it is the only place in the country where the lovely vulturine guineafowl is likely to be seen, along with other dry-country specials such as Shelley's starling, Yellow-vented eremomela and Friedmann's lark. However, while most large mammal species present in Tsavo are resident in Mkomazi, including lion, cheetah, elephant, giraffe, buffalo, zebra, impala and gerenuk, populations are very low. The park is also known for its reintroduced population of African wild dogs and black rhinoceros, but neither is likely to be seen on an ordinary safari.
Philip Briggs says
"The Western Usambara offers some of the finest views in all of Tanzania, with Irente, Mtae and Mombo being particular favourites. I can't quite make up my mind about Mkomazi: I enjoyed my last safari there, but it's not one for Africa neophytes!"
More on Mkomazi holidays
Perhaps the most compelling feature of Mkomazi is its remote atmosphere and wild scenery – it is surrounded by mountains in all directions, with Kilimanjaro often visible to the northwest at dawn and dusk. Here, the odds of seeing another tourist are minimal.
A short drive south of Mkomazi, and easily combined with it in a twinned visit is the Western Usambara, one of the dozen ranges that comprise the Eastern Arc Mountains. With its forested slopes famed for their wealth of endemic plants and animals and its lush montane climate, the Western Usambara is a very popular destination with hikers. Highlights include the lovely time-warped town of Lushoto, the spectacular views from vantage points such as Irente and Mambo, and the opportunity to glimpse endemic birds such as Usambara weaver and Usambara akalat in the Magamba and Shagayu Forest Reserve.
Mkomazi Map
Mkomazi's location on Google Maps

Frequently Asked Questions about Mkomazi
What vaccinations should I get?
This is all dependant on the countries that you will be visitng and due to the status of certain vaccinations changing at times, please consult our experts before getting vaccines. go there.
Is it okay to drink the water?
In some parts of Southern Africa it is safe to drink the tap water, however it is highly recommended to stick to bottled water (mostly supplied) during your trip as even drinkable African water is completely different in taste and… go there.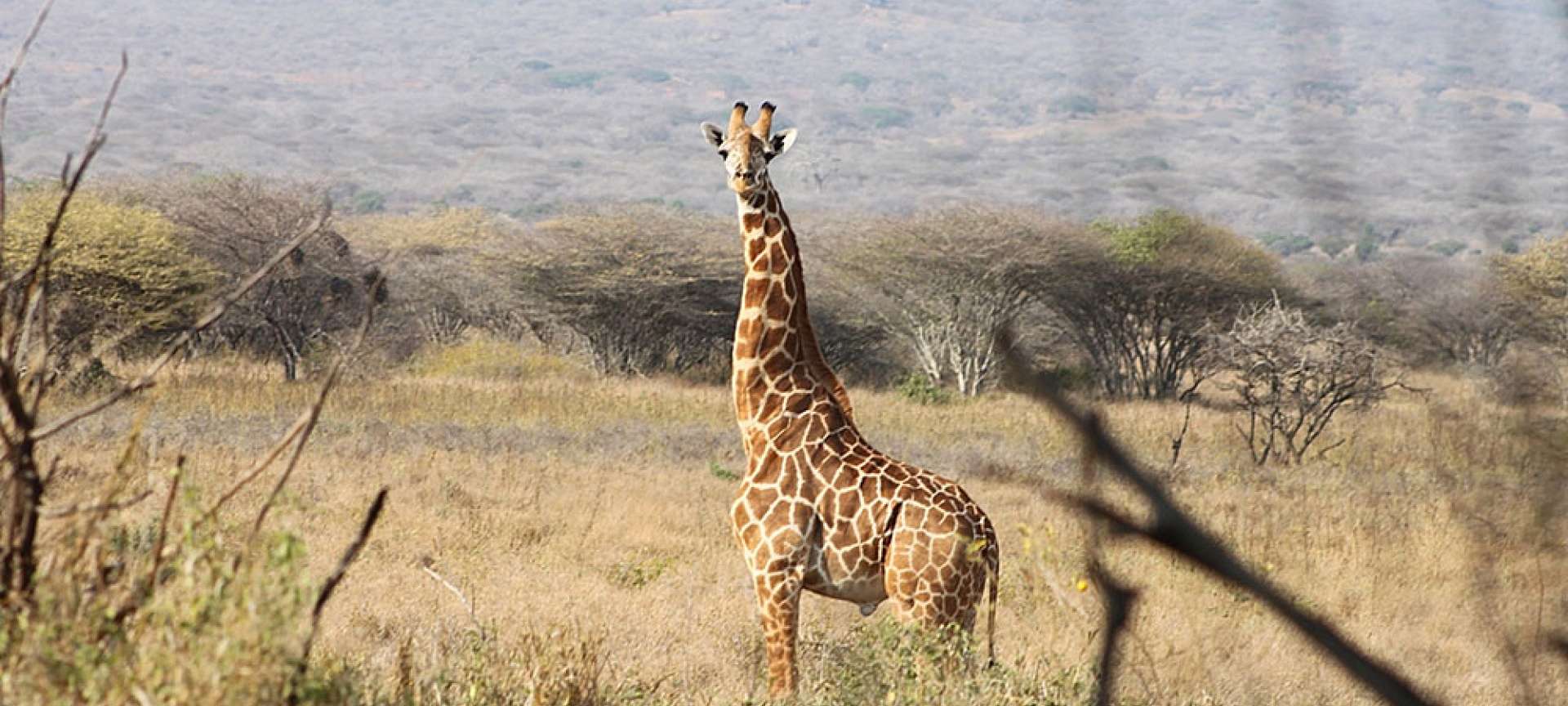 Reviews on our Mkomazi safaris
This was my first safari. I didn't expect to be so pampered. Everything was first class. We had everything provided for us before even asking. We had a dedicated team at our service. Megan was on call whenever we needed something and she…
Saada
from Nigeria
Tanya was an absolute delight to deal with. From the first phone call she was extremely polite, professional and very eager to facilitate my requests regarding our safari. Our 3 nights at the V & A Hotel were fabulous and Motswari Game…
Debbie
from Australia
Perfectly tailor-made tours that take all your wishes and requests into consideration. All my expectations were beyond fulfilled.
Henrik Wetterstrand
from Sweden
Living afar and trusting in an organisation with whom you have no previous knowledge can lead to feeling of mistrust and wondering whether what we have paid for actually exists. A little more proactive communication would have eased those…
Tony Russell
I just wanted to thank Discover Africa and Karl Svendsen - the safari was great - we saw many more animals than expected including cheetah, leopard, many lions and even a three-day old elephant calf. Additionally, we had our own hippo…
Margaret Dean
Planning the trip was managed extremely well especially since travel was at a busy time of year and not much notice was given. All communication was by email, and was responded to promptly and efficiently. Different options were provided…
Suzanne McKeen