Mgahinga Gorilla National Park safaris, tours & holiday packages
Three extinct volcanoes
Custom Mgahinga Gorilla National Park
Describe your dream trip
We'll source the best value
Book when you're ready
Find golden monkeys and a sense of peace while walking in the rain forest, but it's not the best place for gorilla treks
Mgahinga Gorilla National Park sits high in the clouds, 2,227 to 4,127 metres above sea level. Its most outstanding features are three extinct volcanoes that form part of the magnificent Virunga range, which lies along the border between Uganda, the Democratic Republic of Congo (DRC) and Rwanda. As its name suggests, Mgahinga was created to protect the endangered mountain gorillas that inhabit its dense forests. It's also an important habitat for golden monkeys, which you can track in the forests. There's only one habituated mountain gorilla family and it often moves across the border into the DRC or Rwanda, so Mgahinga isn't the ideal place to go trekking for these great apes.
Popular Mgahinga Gorilla National Park safaris
These popular itineraries can be customised to match your budget and travel dates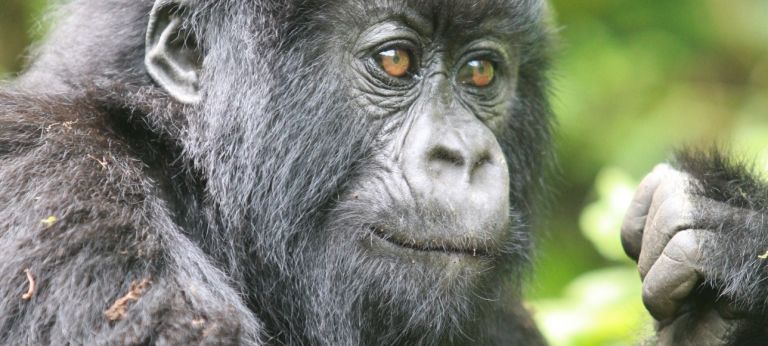 See mountain gorillas, chimpanzees, golden monkeys and tree-climbing lions, take a boat cruise and visit Rwanda's genocide memorial 
$ 8,980
£ 7,137
R 152,226
€ 7,972
per person
12 days
More on Mgahinga Gorilla National Park holidays
Mgahinga forms part of the much larger Virunga Conservation Area, which includes adjacent parks in the DRC and Rwanda. It's unclear how much effective conservation is being done on the DRC side at present because of political instability there. The park contains various ecosystems and is biologically diverse, while its peaks provide a backdrop to the forest landscape. If you enjoy peace and quiet and love trekking and walking, Mgahinga is ideal; you can wander the rain forest and have the place almost to yourself because of the lack of interest by mainstream mountain gorilla tourists. Although the park isn't frequently visited, it has a huge cultural importance, particularly for the Batwa pygmies – hunter-gatherers who are the forest's 'first people', and know the secrets of the forest.
Mgahinga Gorilla National Park Map
Mgahinga Gorilla National Park's location on Google Maps

Frequently Asked Questions about Mgahinga Gorilla National Park
What vaccinations should I get?
This is all dependant on the countries that you will be visitng and due to the status of certain vaccinations changing at times, please consult our experts before getting vaccines. go there.
Is it okay to drink the water?
In some parts of Southern Africa it is safe to drink the tap water, however it is highly recommended to stick to bottled water (mostly supplied) during your trip as even drinkable African water is completely different in taste and… go there.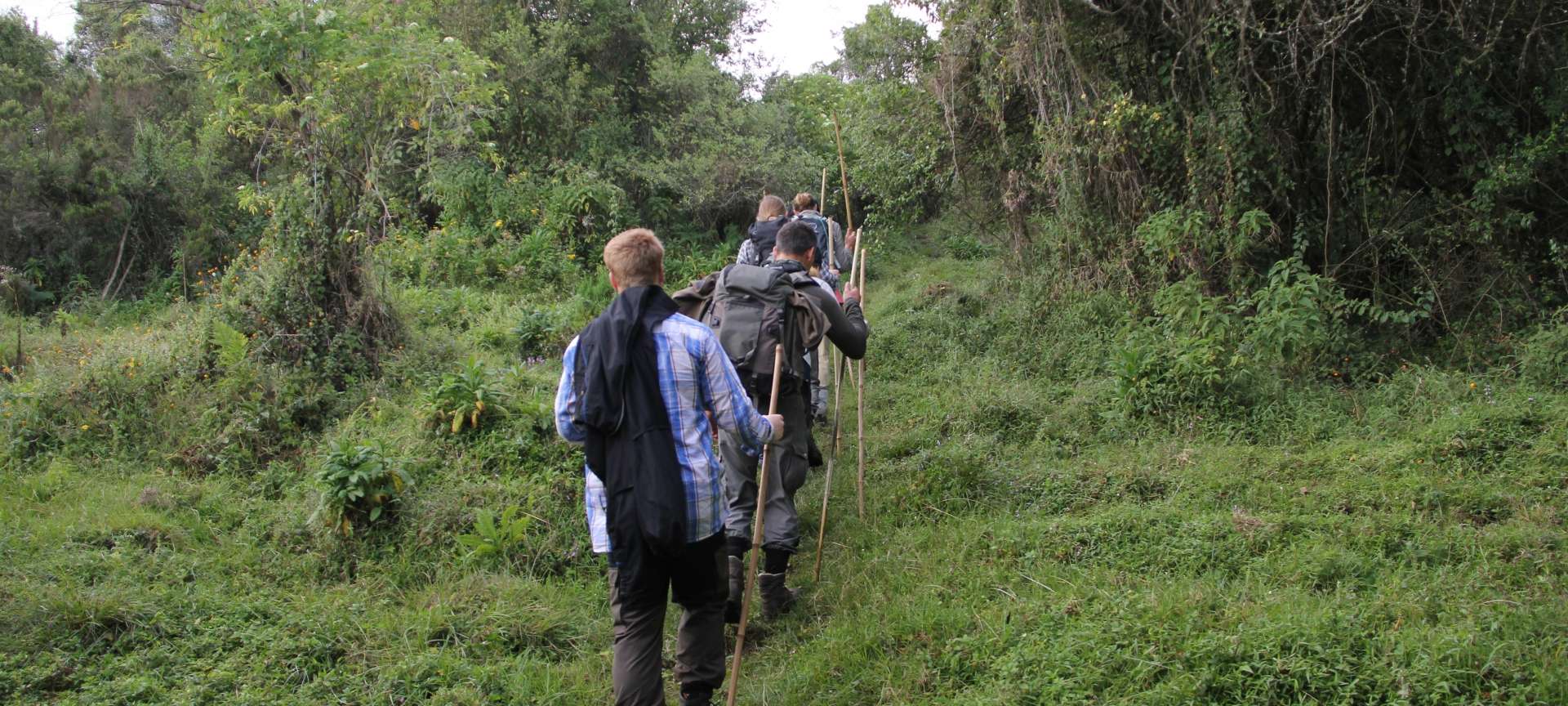 Reviews on our Mgahinga Gorilla National Park safaris
All details were covered, all staff and food excellent, service was perfect - would highly recommend for sure.
Ron
from United States of America
Excellent combination of calling to chat about plans and details, followed up with emailing of detailed information. Made all arrangements easy for us from the actual booking to payment procedures, exchange rate recommendations, visa advice,…
Saldrix
from South Africa
Two male lions tried to take on an older female lion. The alpha male recently died and they were trying to take over his pride. The female lion was having none of it and while the males tried to tag team her; she swatted her massive paw at…
Kay Oczkowski
from United States of America
Waking up at 5:00 am to a bumpy ride all the way to a hidden hyena den, was something I'll never forget. But the absolute best part was when the 1 month old cub peeked his head out to say hello. It was heartbreakingly cute.
Alana Krutoyarsky
from United States of America
I wish to say thanks to Megan for all your assistance in ensuring that me and my wife enjoy a wonderful holiday, a nice stay at the hotel with just minor issues, and the Hluhluwe Imfolozi park tour. We just wish to pass our gratitude for all…
Mokatse Itumeleng
from South Africa
It was great to work with Discover Africa and thanks so much for your help.
Lisa and Niall Shapiro
from Australia