Kilimanjaro International Airport
Gateway to Serengeti and Kilimanjaro
Custom Kilimanjaro Airport
Describe your dream trip
We'll source the best value
Book when you're ready
Halfway between Arusha and Moshi in north-east Tanzania, this is where your northern circuit safari or Kili trek will begin.
Kilimanjaro International Airport (JRO) is halfway between the two major towns of Tanzania's north-east, Arusha and Moshi, 40km from each. Arusha is where most northern circuit safaris start and Moshi, at the base of Mount Kilimanjaro, is the start to most Kilimanjaro climbing expeditions.

As soon as you disembark from the plane a medical officer will ask for your yellow fever vaccination certificate (a yellow card with the date of your vaccination). Then you must complete your entry visa application form (unless you already have an entry visa stamped in your passport). Fill in the arrivals card and queue in the visa application line, where you'll have to pay for your entry visa in US dollars, so make sure you have dollars in cash. Most tourist visas are $50 per person, but American citizens pay $100 per person for a single-entry tourist visa. Your picture is taken, your fingerprints scanned and your visa printed and pasted into your passport. You need at least three blank pages in your passport. From the visa, application desk goes to immigration, where they'll check your passport and wave you through to the baggage claim area.
Popular Kilimanjaro Airport safaris
These popular itineraries can be customised to match your budget and travel dates
Megan Warrington says
"Kilimanjaro International is the gateway to Tanzania's north and there's plenty of space around it to allow for future development. If you're scared of driving at night then make sure your overnight stop is as close as possible to Kilimanjaro International. "
More on Kilimanjaro Airport holidays
When you get to the arrivals hall you'll see a host of drivers waiting with name boards displaying their clients' names. It's important to find your name and your driver. Because the airport is situated 40km from anywhere, it's an hour's drive to get there from Arusha or Moshi; even if you manage to let someone know that you weren't collected, a new vehicle would have to be dispatched to pick you up. If you take a taxi to your lodging you'll find it fairly expensive.

Remember to let your tour operator know if you miss a connecting flight earlier on your way to Tanzania so they don't run around looking for you on the wrong flight and imagine you lost.

From the airport, you'll drive one hour to either Arusha or Moshi. Since most flights arrive at Kilimanjaro Airport early in the evening, your transfer will be at night. This can be a daunting experience if you aren't used to driving in Africa. That road is also the main link between Dar es Salaam and Arusha, so you could be sharing the road with high-speed buses and trucks that have little regard for smaller safari vehicles. In Africa the bigger the vehicle, the more likely it will have right of way because here size matters.
Kilimanjaro Airport Map
Kilimanjaro Airport's location on Google Maps

Frequently Asked Questions about Kilimanjaro Airport
What vaccinations should I get?
This is all dependant on the countries that you will be visitng and due to the status of certain vaccinations changing at times, please consult our experts before getting vaccines. go there.
Is it okay to drink the water?
In some parts of Southern Africa it is safe to drink the tap water, however it is highly recommended to stick to bottled water (mostly supplied) during your trip as even drinkable African water is completely different in taste and… go there.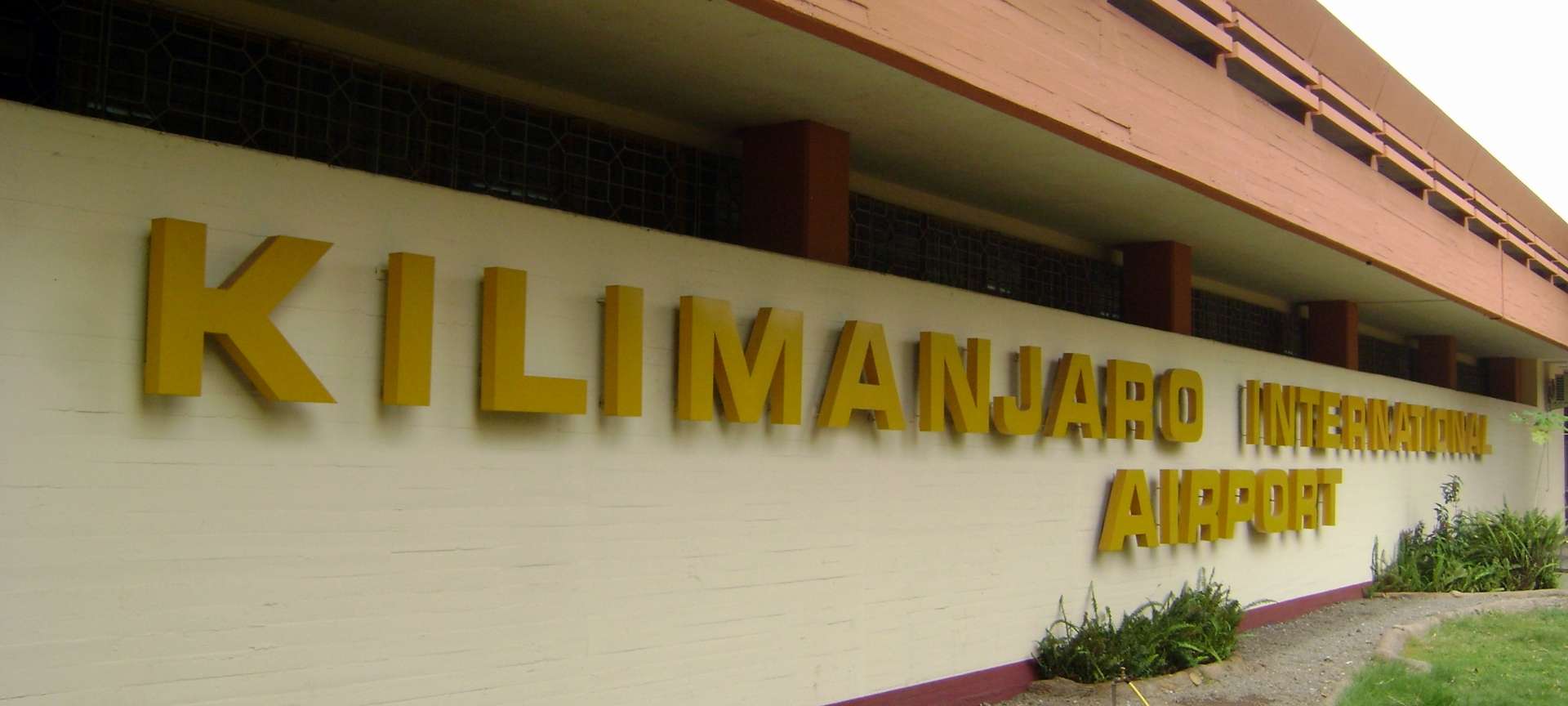 Reviews on our Kilimanjaro Airport safaris
This was my first safari. I didn't expect to be so pampered. Everything was first class. We had everything provided for us before even asking. We had a dedicated team at our service. Megan was on call whenever we needed something and she…
Saada
from Nigeria
Tanya was an absolute delight to deal with. From the first phone call she was extremely polite, professional and very eager to facilitate my requests regarding our safari. Our 3 nights at the V & A Hotel were fabulous and Motswari Game…
Debbie
from Australia
Perfectly tailor-made tours that take all your wishes and requests into consideration. All my expectations were beyond fulfilled.
Henrik Wetterstrand
from Sweden
Living afar and trusting in an organisation with whom you have no previous knowledge can lead to feeling of mistrust and wondering whether what we have paid for actually exists. A little more proactive communication would have eased those…
Tony Russell
I just wanted to thank Discover Africa and Karl Svendsen - the safari was great - we saw many more animals than expected including cheetah, leopard, many lions and even a three-day old elephant calf. Additionally, we had our own hippo…
Margaret Dean
Planning the trip was managed extremely well especially since travel was at a busy time of year and not much notice was given. All communication was by email, and was responded to promptly and efficiently. Different options were provided…
Suzanne McKeen