Kunene River Lodge Campsite
Namibia
Make Kunene River Lodge Campsite part of your safari from
ZAR 175
Show price in
USD $ 12
GBP £ 10
ZAR R 175
EUR € 11
per person per night
Vast landscapes, wildlife and historic culture abound in this wild, remote part of Africa where the Kunene River forms a natural boundary between Namibia and Angola. Discover Kunene River Lodge - one of the country's most famous adventure centres, where adrenalin goes hand-in-hand with peace and tranquility, in the most beautiful setting you could imagine.
Sited 50km west of Ruacana Falls and 100km east of the spectacular Epupa Falls, Kunene River Lodge nestles beneath a beautiful canopy of indigenous trees stretching down to the river.
Twelve campsites are laid out in the tranquil shade of the Jackalberry and Leadwood trees, with most enjoying a location directly overlooking the river. Live close to nature and as rough or as comfortably as you choose, but with all the facilities of Kunene River Lodge nearby. Many camping guests comment on the quality, cleanliness and amenities of the campsites, which include a barbeque area, electricity power point and seperate communal ablution blocks for men and women
Stay at Kunene River Lodge Campsite on these recommended safaris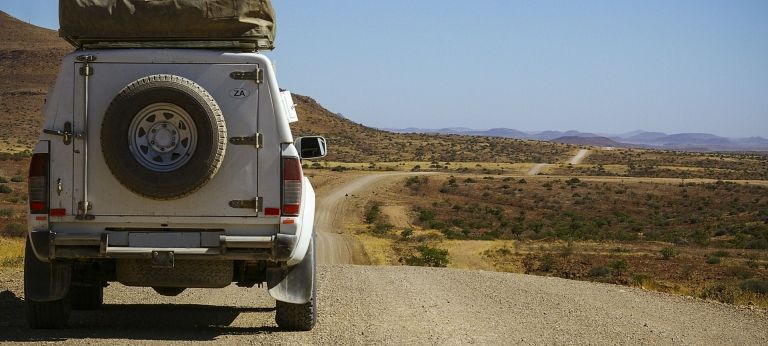 An adventure that encompasses areas like the Central Highlands of Namibia, Etosha National Park and Damaraland
Price on Request
per person
15 days
Kunene River Lodge Campsite Details
Activities offered at the lodge
Rafting
Bird watching
Early morning bird cruise
Sundowner cruise
Himba community visit
Fishing
Canoeing
Hiking

Amenities
Swimming Pool


Kunene River Lodge Campsite Map
Kunene River Lodge Campsite's location on Google Maps

Reviews on our safaris in this area
Every one was so helpful in making the arrangements. The booking people helped in all the questions we had, they were polite and helpful. The tour and lodge were amazing. Every one was helpful and very interesting to talk to. They made our…
Shelia
from United States of America
Reliable and helpful, excellent service...everything was in line with our expectations! We had a great time in South Africa, Namibia and Botswana!
Valentina & Stefano
from South Africa
My young family and I utilised the Discover Africa Group over our 2008, 2009 and 2012 holidays - in total some 14 weeks through South Africa, Namibia and Botswana. Our expectations in terms of itinerary planning and accommodation bookings…
Kerfoot Family
from Australia
I would like to place on record the very important role that Discover/Overlanding Africa and in particular Steve Conradie played in making a success of our Africa trip (Cape to Kenya). The vital information that we were given (that you don't…
Eady Family
from South Africa
We have just returned from our 3rd African safari, this time as far north as Zambia and had an amazing time. It was everything we expected and more. The scenery was beautiful and the wildlife spectacular and the kids loved every minute of…
Howes Family
from New Zealand
Steve, It has been so long, I hope you remember who I am, lol. As a I said before the trip was magnificent, a never-to-be forgotten experience! Thank-you for everything you and your staff did to make this one of the most fabulous…
Viljoen Group
from Australia