Keys Hotel Mbokomu is located in Mbokomu Road only 2.5 km from Moshi Town. The hotel offers luxury accommodation ideal for business travellers and couples looking for a quiet retreat but still remain close to town.

The rooms are split between air-conditioned room and standard rooms without air-conditioning. A laundry service and room service is available to guests. There is a large on-site parking area and ample security for your peace of mind.

The modern restaurant serves a variety of international and local dishes with the occasional barbeque. The bar offers a full range of drinks including local beers, bottled water and soft drinks. When not out exploring the area why not relax beside the large swimming pool or at the pool bar.
Stay at Key's Hotel on these recommended safaris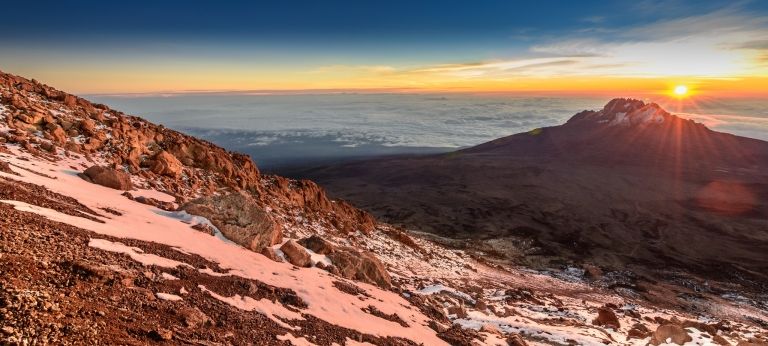 For the average climber, Machame is probably the most reliable route to the summit of Mount Kilimanjaro and the roof of Africa
$ 2,440
£ 1,993
R 39,566
€ 2,346
per person
9 days
Key's Hotel Details
Activities offered at the lodge
Game walks


Included in your stay
Meals: All meals
Drinks: All drinks
Activities:

Key's Hotel Map
Key's Hotel's location in Tanzania on Google Maps