Kaskaz Mara Camp
Serengeti National Park
Kaskaz Mara Camp invites you to experience Africa's great Serengeti and its incredible wildlife on a tented safari near the game-rich Mara River. These northern reaches of Tanzania are where the annual Wildebeest Migration crosses from the depleted plains of Serengeti National Park to the lush grasslands of the Masai Mara. In season, you can witness this grand spectacle as hundreds, if not thousands, of wildebeest, zebra and other ungulates brave the Mara River in search of greener pastures beyond. Resident big game can be sighted throughout the year including iconic species like lion, rhino, wild dog, elephant, hippo and crocodile.
Stay at Kaskaz Mara Camp on these recommended safaris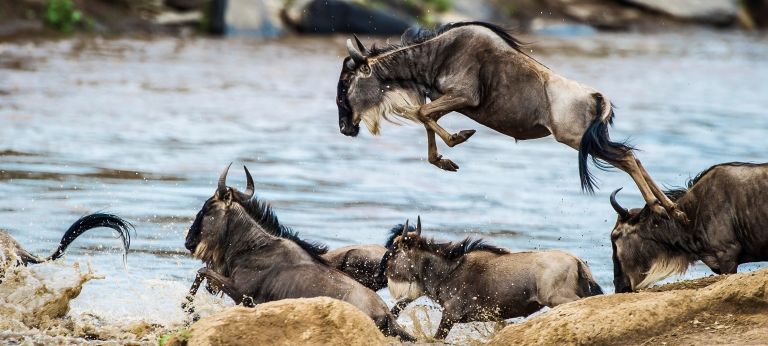 This is the stage on which the greatest wildlife show on earth and plays out, as it is by far the greatest mass movement of land mammals on the entire globe.
$ 7,830
£ 6,397
R 126,967
€ 7,529
per person
8 days
Kaskaz Mara Camp Details
Activities offered at the lodge
Game drives (day)
Game drives (night)
Game walks
Cultural experience
Bush breakfast, Picnic & Dinner
Hot-air balloon safari (at an additional cost)

Amenities
Bar/Lounge
Dining/Communal Area
Personal Chef
Room Service


Included in your stay
Meals: All meals
Drinks: All drinks
Activities: 3 safari activities per day

Kaskaz Mara Camp Map
Kaskaz Mara Camp's location on Google Maps