The camp is made up of comfortable dome tents, a central mess tent, loos and bucket showers. Enjoy a long cool drink as you watch the sunset followed by dinner out under the magnificent Kalahari sky.
Stay at Xau Xai Fly-Camp on these recommended safaris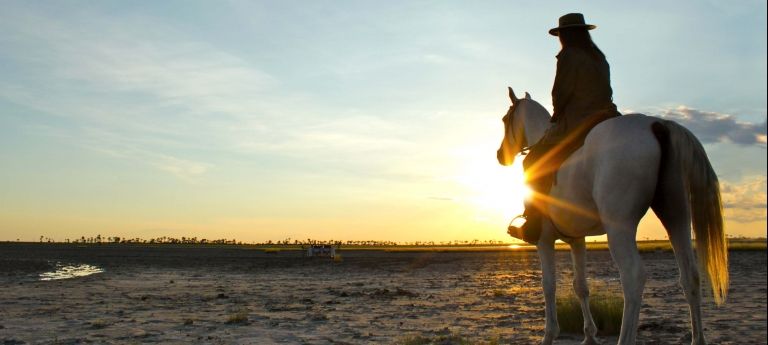 Saddle-up for a horseback riding adventure through the semi-arid thirstland of the Kalahari.
$ 4,995
£ 4,073
R 80,736
€ 4,797
per person
6 days
Xau Xai Fly-Camp Details
Activities offered at the lodge
Horse-back game viewing


Included in your stay
Meals: All meals
Drinks: All drinks
Activities:

Xau Xai Fly-Camp Map
Xau Xai Fly-Camp's location in Botswana on Google Maps