Serra Cafema Camp
Kunene Region, Namibia
Make Serra Cafema Camp part of your safari from
ZAR 7,956
Show price in
USD $ 565
GBP £ 437
ZAR R 7,956
EUR € 499
per person per night
Serra Cafema is located in the extreme north-west of Namibia on the banks of the Kunene River in the Hartmann Valley. Undoubtedly amongst the most remote camps in Southern Africa, Serra Cafema is only reachable by a three hour light aircraft trip from Windhoek. The Kunene River is the only permanent source of water in this region, the river creating a lush oasis along its banks - a winding band of green surrounded by the lunar like landscape of the Namib Desert which stretches to the Serra Cafema mountain range in the north.
Serra Cafema is an intimate, peaceful camp with a unique mix of rustic and luxury elements nestled amongst the shady Albida trees on the banks of the Kunene. Rapids just below camp provide a calming ambiance with guests often lulled into dreamland by the gurgling waters after a day exploring one of the driest, starkly beautiful regions in the world.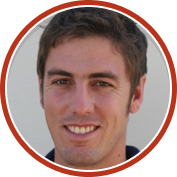 Paul Steyn says
""
Stay at Serra Cafema Camp on these recommended safaris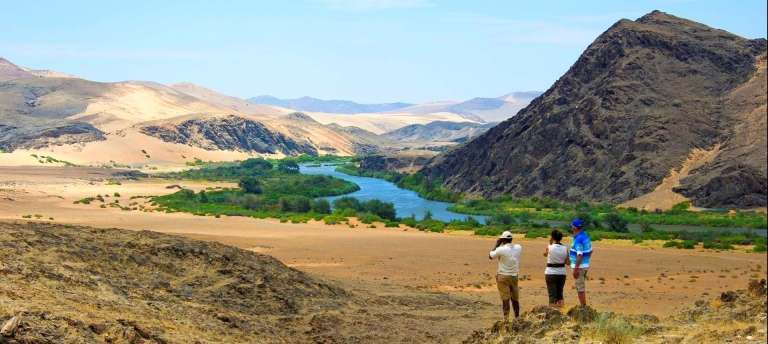 Experience Sossusvlei's red dunes glowing in the early morning light, find desert-adapted elephant in Damaraland and meet the Himba nomads in Namibia's far north-west
$ 7,331
£ 5,669
R 103,220
€ 6,470
per person
7 days
Serra Cafema Camp Details
Activities offered at the lodge
Game drives (day)
Game walks
Canoeing
Boating & Fishing Trips
Quad Biking
Optional full day outing to Marienfluss Valley with a packed picnic lunch
Visit to a working Himba village (should the nomadic people be in the area)

Amenities
Bar/Lounge
Dining/Communal Area
Room Service
Spa Services
Swimming Pool


Included in your stay
Meals: All meals
Drinks: Most drinks (excludes certain spirits and wines)
Activities: 2 safari activities per day

Serra Cafema Camp Map
Serra Cafema Camp's location in Namibia on Google Maps

Reviews on our safaris in this area
Reliable and helpful, excellent service...everything was in line with our expectations! We had a great time in South Africa, Namibia and Botswana!
Valentina & Stefano
from South Africa
My young family and I utilised the Discover Africa Group over our 2008, 2009 and 2012 holidays - in total some 14 weeks through South Africa, Namibia and Botswana. Our expectations in terms of itinerary planning and accommodation bookings…
Kerfoot Family
from Australia
I would like to place on record the very important role that Discover/Overlanding Africa and in particular Steve Conradie played in making a success of our Africa trip (Cape to Kenya). The vital information that we were given (that you don't…
Eady Family
from South Africa
We have just returned from our 3rd African safari, this time as far north as Zambia and had an amazing time. It was everything we expected and more. The scenery was beautiful and the wildlife spectacular and the kids loved every minute of…
Howes Family
from New Zealand
Steve, It has been so long, I hope you remember who I am, lol. As a I said before the trip was magnificent, a never-to-be forgotten experience! Thank-you for everything you and your staff did to make this one of the most fabulous…
Viljoen Group
from Australia
Megan - Kids are super excited. I'm sure it's going to be an awesome trip. Thanks for all your help.
Gareth Butler
from South Africa