Okaukuejo Rest Camp
Namibia
Make Okaukuejo Rest Camp part of your safari from
ZAR 960
Show price in
USD $ 67
GBP £ 53
ZAR R 960
EUR € 59
per person per night
Famous for its floodlit waterhole Okaukuejo Rest Camp is also the administrative centre of Etosha. Most visitors travel though this camp with its characteristic stone tower and Etosha Ecological Institute is also situated within the camp.
The rest camp was formerly a military outpost founded in 1901 and the tower was added in 1963. Located in the south of Etosha National Park, Okaukuejo is only 17 km from Anderson Gate. Okaukuejo offers a wide range of accommodation as well as all the necessities such as a petrol station and a shop. The restaurant and bar offer refreshments and delicious meals, while the swimming pool offers relief on hot days. The waterhole is a hub of animal activity starting in the early hours of the morning. Especially during winter diversity of game congregate in close proximity to the camp to quench their thirst.
After sunset floodlights illuminate the waterhole. This archaic mammal can often be seen drinking alongside lion and elephant. The number and interaction of the animals is the major drawcard of Okaukuejo Rest Camp in Namibia.
The campsite is ideal for nature lover and offers commual ablution facilities
Stay at Okaukuejo Rest Camp on these recommended safaris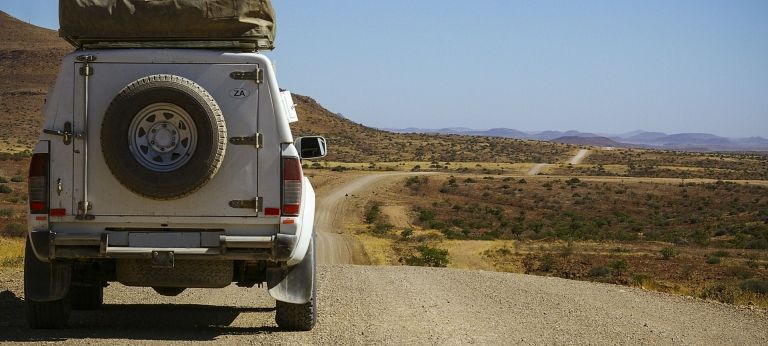 An adventure that encompasses areas like the Central Highlands of Namibia, Etosha National Park and Damaraland
Price on Request
per person
15 days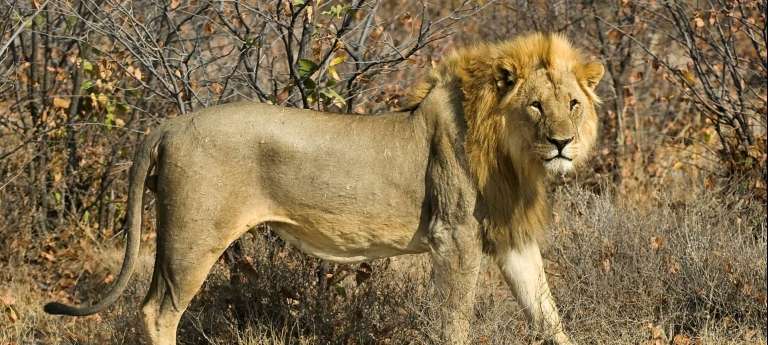 Namibia is an ideal destination for travellers seeking an unforgettable African experience in a uniquely beautiful untamed wilderness
$ 1,087
£ 865
R 15,610
€ 963
per person
11 days
Okaukuejo Rest Camp Details
Activities offered at the lodge
Game drives (day)
Bird watching

Amenities
Bar/Lounge
Free Parking
Restaurant
Swimming Pool
Wheelchair Access
Barbeque (braai) facilities
Petrol station
Curio shop
shop
Famous floodlit waterhole

Okaukuejo Rest Camp Map
Okaukuejo Rest Camp's location on Google Maps

Reviews on our safaris in this area
Reliable and helpful, excellent service...everything was in line with our expectations! We had a great time in South Africa, Namibia and Botswana!
Valentina & Stefano
from South Africa
Two male lions tried to take on an older female lion. The alpha male recently died and they were trying to take over his pride. The female lion was having none of it and while the males tried to tag team her; she swatted her massive paw at…
Kay Oczkowski
from United States of America
My young family and I utilised the Discover Africa Group over our 2008, 2009 and 2012 holidays - in total some 14 weeks through South Africa, Namibia and Botswana. Our expectations in terms of itinerary planning and accommodation bookings…
Kerfoot Family
from Australia
I would like to place on record the very important role that Discover/Overlanding Africa and in particular Steve Conradie played in making a success of our Africa trip (Cape to Kenya). The vital information that we were given (that you don't…
Eady Family
from South Africa
It was my husband's dream to travel to Etosha National park in Namibia. We had travelled a lot as a couple but now we were travelling with a 1-year-old. I wanted to speak to an expert so I contacted the Discover Africa Group. From the minute…
Daemi Family
from Australia
We have just returned from our 3rd African safari, this time as far north as Zambia and had an amazing time. It was everything we expected and more. The scenery was beautiful and the wildlife spectacular and the kids loved every minute of…
Howes Family
from New Zealand