Walking the Wild Coast of South Africa
Designed to offer a traditional hiking experience, but without the heavy bags, this "slackpacking" adventure is great for small groups or families.
Go on a 8 day safari like this from
ZAR 35,500
Show price in
USD $ 2,558
GBP £ 1,963
ZAR R 35,500
EUR € 2,251
per person
customised to your needs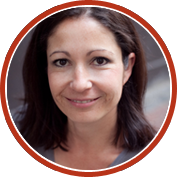 Alice Lombard
The Wild Coast of South Africa is relatively unknown, but it is one of the most beautiful areas in South Africa. This "slackpacking" hiking trail is a great alternative for those wishing to explore this beautiful coastline on foot, and also benefitting from the best hotels and lodges along the route. The small number of hikers (maximum 8) is a great way to hike, and the easy walking route enables you to enjoy the full beauty of the area.A backup crew transfers your luggage from hotel to hotel, leaving you to only carry daypacks. And the hike is a full experience.
Show price in
USD $2,558
GBP £1,963
ZAR R35,500
EUR €2,251
Estimated cost per person for a 8-day safari like this, depending on the season.
International flights not included.
JanPeak
FebPeak
MarPeak
JunLow
JulLow
NovLow
DecLow
Costing tip: When comparing with other companies, remember most of them only show the low season rate. How pricing works >
What to Expect on This Safari
This popular itinerary can be customised to match your budget and travel dates by adding/removing a few days or selecting different lodges
Welcome to the Wild Coast
On arrival at East London airport you will be met by a Discover Africa representative and transferred through to Kob Inn. Once you have checked into the hotel, the rest of the day will be at your leisure
Overnight at Kob Inn on a dinner, bed & breakfast basis
Kob Inn to Mazeppa Bay
After breakfast, start your first day with an easy hike to Mazeppa Bay. The walk takes you down to the Qora River mouth where you will be ferried across the river in a rowboat. A scenic walk along towering sand dunes and along fishermen will eventually lead you to Mazeppa Bay - an easy first days introduction to the trail.
Overnight at Mazeppa Bay on a dinner, bed & breakfast basis
Mazeppa Bay to Sandy Point
Once you have checked out, you can see your next destination as you leave the hotel. It's a long walk today, but an easy one, and when it's low tide there is alot to explore. There are quite a few swimming beaches along the way, and the hike is flexible enough to allow one and all to take dips along the way.
Overnight at Wavecrest Hotel on a dinner, bed and breakfast basis
Sandy Point to Trennery's
Low tide is needed to do today's walk as we need to wade across the Kobanqaba River. We also pass the Jacaranda shipwreck, where we'll stop for lunch. And from there the walk to the hotel is an easy one
Overnight at Trennery's or Seagulls Hotel on a dinner, bed & breakfast basis
Trennery's to Kei Mouth
Today is a short walk, only 6km's in fact.A ferry is again used to cross the Kei River, and then it's a short walk through the town until you reach the gold course. Here you will pick up the Strandlopers footprints that lead through the coastal reserve and the lighthouse to Morgan Bay.
Kei Mouth to Haga-Haga
This is the most spectacular part of the hike with the trail following the edge of the Morgan Bay cliffs, rising vertically over 50m from the sea, before dropping down to Double Mouth reserve and the river crossing. From here it is a varied and interesting hike along the rocky headlands and coves to Haga-Haga, passing the shell strewn beaches and the abalone farm along the way.
Haga Haga to Cintsa
The day starts with a stiff hike up to the point on Pullens Bay where we have a good chance of watching dolphin and whales from a birdseye vantage. The hike continues along wave-hewn rocky beach and gullies until it reaches Cape Henderson with its broad sandy beaches running beneath wild duneforest and passing several blid river estuaries on your long walk to Cintsa
End of hike
Once you have enjoyed breakfast, you'll be collected and transferred to East London airport for departure