The Wild South Madagascar Tour
Take a Madagascar island adventure holiday and be one of the few to explore this mystical place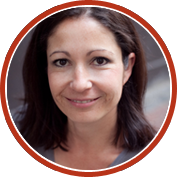 Alice Lombard
As far as genuinely fascinating destinations go, you can't beat Madagascar. Beyond the exported images of baobabs and beaches are ancient forests and wetlands filled with peculiar creatures, secret bays once bedevilled by pirates and crumbling citadels built by feuding kings and queens. And that's just the start…
JanLow
FebLow
MarLow
AprPeak
MayPeak
JunPeak
JulPeak
AugPeak
SepPeak
OctPeak
NovPeak
DecLow
Costing tip: When comparing with other companies, remember most of them only show the low season rate. How pricing works >
What to Expect on This Safari
This popular itinerary can be customised to match your budget and travel dates by adding/removing a few days or selecting different lodges
Landing in Antananarivo
A Discover Africa representative will meet you at the airport and transfer you to the Lokanga Boutique Hotel. Antananarivo is a crowded city full of life. Explore the vibrancy of its people and overwhelmingly unique architecture and history before you settle in for a comforting dinner.
Meals: Dinner
Transport: Included
Antananarivo to Antsirabe
Today is an early departure for Antsirabe, a beautiful city set in the highlands of Madagascar, surrounded by extinct volcanoes. The road might be rocky, but you'll discover more about authentic Madagascar. Enjoy countryside views of the fields and plantations along your drive. Don't forget to stop for fresh fruit and edibles at road side stalls. Be the first to savour the produce that feeds almost all of Antananarivo's population.
Grab a city tour in Antsirabe on a rickshaw (a popular way to get around here). Enjoy dinner and a relaxing overnight stay in Couleur Cafe.
Meals: Dinner
Transport: Included
Antsirabe to Sahambavy
Today you'll continue your journey Drive to Sahambavy, with a stop in Ambositra to visit handicrafts markets. Ambositra is a small town famous for it's Zafimaniry woodworks, intricate carvings that tell of an ancient time.

Resting in the southeastern inland region of Madagascar, the quiet village town of Sahambavy is known for its stunning scenery, picturesque farms and for being a convenient base from which to explore the town of Fianaratsoa. Surrounded by purple mountain peaks juxtaposed against rolling green tea fields, the idyllic charm of the town is undeniable. Arrival in Sahambavy in the evening and overnight at the Lac Hotel.
Meals: Dinner
Transport: Included
Sahambavy to Manakara
Today you will jump on a train from Sahambavy to Manakara (each Tuesday and Saturday).Set along Madagascar's east coast, the city of Manakara serves as the capital of the Vatovavy-Fitovinany region. It makes for a convenient stopover for visitors travelling on the famous Fianarantsoa-Cote Est (FCE) Railway. It provides an excellent base and jumping off point for those wishing to explore the natural riverscapes and waterways of the renowned Pangalanes Canal. Visitors can look forward to exploring the sandy streets of this multifaceted town, soaking up the laidback island-style atmosphere and browsing the daily market.
Dinner and accommodation at the Parthenay Club.
Meals: Dinner
Transport: Included
Manakara to Ranomafana
Today you'll travel to the beautiful colonial city of Ranomafana bordering the tropical Indian Ocean, with plam-fringed beaches lined with coconut trees. Unfortunately, it is not possible to swim because of the strong currents, however, nearby Ranomafana National Park is one of Madagascar's most popular national parks. Spanning 41 600-plus hectares of tropical rainforest featuring an array of rare and exotic fauna and flora. Established to conserve this unique biodiversity and subsequently declared a World Heritage Site in 2007, the Ranomafana National Park is home to twelve species of lemur, one of which is the critically endangered golden bamboo lemur, discovered here in 1986.
Dinner and overnight at Hotel Thermal.
Meals: Dinner
Transport: Included
Ranomafana to Fianarantsoa
The half-day will be dedicated to exploring Ranomafana National Park. We recommend waking up early for a morning walk
inside this world-famous park. Visitors should stay at least one night to make the most of the trails available to view the park's rather exotic collection of reptiles, frogs and insects.
After your visit, you will leave for Fianarantsoa, the capital of the Betsileo tribe. Fianarantsoa means "the place where you receive a good education". When you arrive, you will have a stroll in the historical part of town with its paved roads, traditional houses and a beautiful cathedral.
Dinner and overnight at the Zomatel Hotel.
Meals: Dinner
Transport: Included
Fianarantsoa to Tsaranoro Valley
Leave Fianarantsoa on a drive to Tsaranoro valley, with stop in Ambalavao to visit Anja Private Reserve. In this reserve you can meet with the world's most famous lemur; the Ring-tailed lemur, popularized in the animated movie "Madagascar".
Learn about the Betsileo people who have strong traditions rooted in their relationship with this mystical land on a guided cultural excursion. After your visit, hit the road again on your way to the Tsaranoro valley.
Neighbouring the Andringitra National Park in southern Madagascar, the Tsaranoro Valley is best known for its excellent rock climbing routes and its spectacularly scenic hiking trails. Climbers flock to the valley from all corners of the globe for a chance to traverse the impressive rock walls. Nature lovers can look forward to immersing themselves in the breathtakingly beautiful landscapes, while thrill seekers can look forward to more adrenaline-filled activities such as base jumping and paragliding.
Enjoy a thrilling Madagascar experience at Tsara Camp.
Meals: Dinner
Transport: Included
Tsaranoro Valley to Ranohira
Begin your day on a morning walk inside Tsaranoro valley (guidance fees at your own expense). Tsara Camp organizes several guided walks in the beautiful red mountains. The easy walks will lead you to the sacred forest, home of Catta lemurs.
Here, people live according to the seasons, the weather, and the rice harvest. More challenging walks will bring you up to Mount Chameleon or even to the top of Mount Tsaranoro. After lunch, you will leave this granite landscape for a sandstone one: The Isalo National Park.
Dinner and overnight at the Jardin Du Roy near the Park (Ranohira village).
Meals: Dinner
Transport: Included
Ranohira | Visit Isalo national park
A full day is the minimum to have an overview of the huge Isalo National Park, the "Malagasy Colorado". It is the 3rd most visited
National Park in Madagascar. The hills are made of eroded sandstone rock and are cut through by deep canyons. It is so
big (81,540 hectares) that you can tour inside from half a day up to 5 days! You will enjoy it with 2 half-day hikes: Inside
the "Canyon of Lemurs" for the morning and to a swimming pool in the afternoon, passing by an outstanding viewpoint.
During your tours, you will see Bara tombs, made by the local ethnic group.
After your active adventure, you'll go back to Jardin Du Roy for your dinner and overnight stay.
Meals: Dinner
Transport: Included
Ranohira to Antananarivo via Tulear
After your breakfast you'll continue your drive to Tulear (243 Km / 4h), capital of Southern Madagascar and known as "the city of the Sun", Tulear is a melting pot of ethnic groups and cultures. If time allows, you will visit the "Aboretum d'Antsokay". This private reserve 40 hectares large is located 12 km southeast from Toliara.
Transfer to Tulear airport for your flight back to Antananarivo. Meet and greet at the airport before the transfer to your hotel.
Dinner and overnight at the Jardin Du Roy. An add-on stay is available in one of the beach destinations around Tulear: Anakao or Ifaty.
Meals: Dinner
Transport: Included
Antananarivo | International flight
Depending on your flight schedule, you will be transferred to the airport for your flight back. If time allows, you can do
some last minute shopping for Malagasy handicrafts.