11-Day Western Madagascar Adventure
One of the absolute highlights of this trip is a visit to the famous Baobab Avenue where you can watch a breathtaking sunset.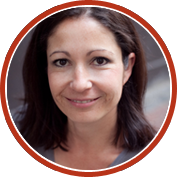 Alice Lombard
Western Madagascar offers guests the chance to explore one of the best national parks in the country; Tsingy de Bemaraha. The reserve's canyons, gorges, undisturbed forests, lakes and mangrove swamps display an astonishing richness of fauna and flora which have not yet been completely recorded. You'll also have the chance to experience quaint and isolated villages dotted along the journey, full of friendly smiles and local delicacies.
AprPeak
MayPeak
JunPeak
JulPeak
AugPeak
SepPeak
OctPeak
NovPeak
Costing tip: When comparing with other companies, remember most of them only show the low season rate. How pricing works >
What to Expect on This Safari
This popular itinerary can be customised to match your budget and travel dates by adding/removing a few days or selecting different lodges
Arrival in Antananarivo
You'll be met at the airport and transfered to the Lokanga Boutique for a lovely dinner and overnight stay in this vibrant and exotic city. Also known as Tana, is Madagascar's capital city. It is perched at 1400 metres above sea level crowning a spectacular mountain range. Founded in 1625, Antananarivo boasts a rich historical heritage that is complemented by scenic landscapes covered in a large network of popular hiking routes. The city serves as a great base from which to explore the magnificent surrounding area, which hosts several nature reserves, including the Tsingy de Bemaraha National Park, with its fantastic limestone karsts. Known for its vibrant nightlife, Antananarivo features local live music at a variety of clubs and bars. Visitors can look forward to exploring the remnants of the French colonial era in the old heart of the city, as well as discovering ancient Malagasy palaces interspersed between the faded grandeur of these colonial relics.
Meals: Dinner
Transport: Included
Antananarivo to Miandrivazo
Depart early in the morning to Miandrivazo via Antisabe, a charming town surrounded by extinct volcanos and rice paddies. Miandrivazo is a peaceful village, and one of the hottest in Madagascar. Cool down on a Tsiribihina River cruise. Princesse Tsiribihina will be your home for one night with bed and breakfast included.
Meals: Dinner
Transport: Included
Miandrivazo to Masekampy
Tosay You'll be driven to the pier of Masekampy where you'll get on board on what will be your "home" for the next three days; a typical river barge. Enjoy comfort and a plethora of sights and sounds as you indulge in a hot lunch and outstanding scenery of the Menabe Region boasting mango trees, tobacco plantations and villages of the local tribe (Sakalava).
After lunch, you'll cruise through gorges and see your first lemurs. Cruising stops around 16h00 pm. The team will set up camp on a huge sandbank bordering a forest for a spectacular camping experience.
Tsiribihina River Cruise
After a restful night under the stars, your cruise begins again along the Tsiribihina River. Pass motor barges carrying local products for the villagers and herds of zebu crossing the river while you contemplate this surreal landscape of cliffs with bats and rice fields.
During the day you will stop at Begidro and Berevo villages. Despite being one of the most ecologically diverse areas in the world, Madagascar has very few birds. On your cruise however, you'll meet herons, teals, and knob-billed ducks.
You'll end your day on a majestic sandback and enjoy traditional entertainment from Sakalava people as they sing and dance near a warm campfire. Camp under the raw stars.
Arrival in Bekopaka via Belo sur Tsiribihina
Your river cruise continues and the time arrives for you to enjoy Madagascar's famous baobabs. As home to six out of the world's eight species of these trees, you're bound to fall under their spell.
End your day in Belo sur Tsiribihina, where your 4WD is waiting for you. Drive all the way to Bekopaka, the nearest village to Tsingy of Bemaraha. On your way you'll be ferried across the Manambolo River on a barge.
Dinner and overnight at Soleil Des Tsingy.
Meals: Dinner
Transport: Included
Bekopaka | Visit Tsingy of Bemaraha National Park
The day will be fully dedicated to the exploration of Tsingy of Bemaraha National Park. Only accessible from May to November (and even then, only via a 10-hour 4x4 drive or chartered flight) this UNESCO World Heritage Site is fantastic for nature lovers. With gigantic grey rock pinnacles (called tsingy) that appear to be balanced precariously on top of one another, and careful walkways and suspension bridges that somehow manage to link them together, it's an otherworldly landscape. Alien-like succulents, sifakas, crocodiles and chameleons, complete the stunning picture and there are six hiking trails of varying lengths that allow visitors to explore on foot.
Enjoy dinner and overnight at Soleil Des Tsingy.
Meals: Dinner
Transport: Included
Bekopaka | Kirindy forest
After your breakfast, you will leave for Kirindy, a reserve on the way to Morondava. Kirindy is a privately managed forest in one of Madagascar's most threatened environments. Bush fires are very common in this region and you might see plenty of them on your way. This reserve protects dry deciduous forests that are home to the famous Giant jumping rats. In addition, you may spot up to seven species of lemurs and their greatest predator, the fossa.
As eveniing begins, you'll embark on a nightl tour for four hours so that you'll be able to few the wierd and wonderful world of Madagascars nocturnal wildlife. Dinner and overnight at Relais Du Kirindy.
Meals: Dinner
Transport: Included
Kirindy forest | Morondava via Baobabs Alley
In the morning, you will have a day visit of four hours inside the Kirindy forest. After the visit, you will head to Morondava with a stop at the world famous "Baobab Alley" at sunset. With trees up to 30 metres high, the baobabs along this famous 'avenue' in Madagascar are unique not only because of their size but also because this is one of the few places where they're almost completely unobstructed by surrounding forests. This makes for spectacular photographs, with dawn and dusk the best times to capture their isolated silhouet These huge trees, several hundred years old, will reveal their beauty and size with the red colours of dusk.
After this amazing spectacle, enjoy dinner and overnight at Palissandre Cote Quest.
Meals: Dinner
Transport: Included
Morondava to Antananarivo

Your morning will be spent at your leisure in Morondava, an ultra-relaxed seaside town was once a popular stopover for sailors trading with chiefs of the Sakalava Kingdom. Today it's the centre of a large rice-growing region and, aside from its sandy streets and seaside bungalows, there's not a lot to see or do; it's beyond the town where the treasures lie. More or less mirroring the distant Mozambique coastline, the landscape north and south of Morondava boasts remote beaches, deciduous forests, sprawling deltas and waterways teeming with life. Exploring the region's excellent nature reserves is definitely for the more adventurous traveller, while those looking for a laid-back beach break will find a range of hotels and resorts along the beautiful boulevard that runs along Nosy Kely Peninsula.

In the afternoon, you will be transferred to Morondava airport for your flight to Antananarivo.
Meals: Dinner
Transport: Included
Last day of adventure
According to your flight schedule, you will be transferred to the airport for your flight back. If time allows, you can do some last minute shopping for Malagasy handicrafts.