Self Drive Luxury 4x4 Namibian Camping Adventure
Explore the beautiful rugged terrain of Namibia, while in a luxury 4x4 equipped vehicle
Price on Request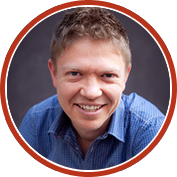 Matthys van Aswegen

Jan
Feb
Mar
Apr
MayPeak
Jun
Jul
AugPeak
SepPeak
OctPeak
Nov
Dec
Costing tip: When comparing with other companies, remember most of them only show the low season rate. How pricing works >
What to Expect on This Safari
This popular itinerary can be customised to match your budget and travel dates by adding/removing a few days or selecting different lodges
On arrival at Windhoek Airport, you will be met and assisted to the collection location of your luxury, fully equipped 4x4. After an indepth overview of the vehicle, showing you how you set-up the tents, and taken them down again, and instructions on how to handle the 4x4, the rest of the day is at your leisure to do some last minute shopping before your adventure starts
Make your way into Windhoek, where you will overnight at Villa Violet
Make your way south this morning, to the famous Sossusvlei, where you will be spending the next two nights. There are a couple of routes to take, and we recommend the one that goes via the Spreetshoogte Pass. While it's not for the faint-hearted, it's a good way for you to get to grips with your 4x4 vehicle.
You will also pass through the settlement of Solitaire, which is known for its Apple Pie, so be sure to stop for a bite.
Depending on your arrival time at the camp, you can join one of the many optional activities offered by the adventure centre. These include quad-biking, nature drives, sun-downer trips, nature walks and bush dinners, to name a few.
Overnight at Oasis Sossus Camp Site.
To beat the heat, this morning is an early start. You will travel the distance in a URI Gameviewer vehicle, which has been custom built for the camp. You will have a specially trained guide, who will share his knowledge of the area, animals and plant life with you. There are stops along the way as you will be driving through a dune corridor, which also happens to be home to one of the most photographed dunes - Dune 45. There is a visit to Dead Vlei, any photographers dream, and for the healthy, an optional climb to the top of Big Daddy, which is the highest dune in the area. The last stop, before making your way back to the lodge, is the world famous Sossusvlei.
Once back at the lodge, the rest of the day is at your leisure.
Overnight at Oasis Sossus Camp Site
Your destination at the end of today is Swakopmund. To get there, you have a few options of which route to take, The obvious been one that goes through the Gaub Pass and the Kuiseb Pass. While in Walvis Bay, drive out towards Pelican Point, a must-do if you are in a 4x4. You'll see fabulous pink flamingos and other birdlife in the shallows as you drive out past the saltpans to the car park at the beach.
On arrival in Swakopmund, make your way to the campsite, where you will be spending the next two nights
Overnight at Sophia Dale Campsite
A full day marine and dune excursion has been included today. Its starts off with a morning cruise (in either a speedboat or catamaran) in and around the Walvis Bay Harbour. You'll see pelicans, dolphins, seals, old russian boats and oyster farms. From there you will be taken in 4x4's to Sandwish Harbour, south of Walvis Bay. It is a UNESCO World Heritage Site and one of the biggest sand fields in the world. The dunes, some as high as 100m, create an amazing contrast when they meet the Atlantic Ocean. Lunch will either be on the boat or in the dunes. PLease bear in mind though that the visit to Sandwish Harbour is tidal dependant.
Overnight at Sophia Dale Campsite