5-day Okavango Delta and Nxai Pan safari
Encounter Botswana's widest range of safari activities and some of Africa's most luxurious wilderness accommodation
Go on a 5 day safari like this from
USD 2,435
Show price in
USD $ 2,435
GBP £ 1,869
ZAR R 34,959
EUR € 2,124
per person
customised to your needs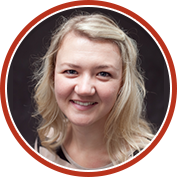 Megan Warrington
Considered one of nature's masterpieces, the Okavango Delta in Botswana offers its visitors an insight into one of Africa's truly great wilderness areas. A World Heritage Site, this vast and virtually untouched freshwater wetland lies in the heart of Botswana's arid Kalahari desert. Despite this, it supports an abundance of wildlife within a setting of dazzling, natural beauty and stretches over 15,000 square kilometres.
Protected by the Moremi Game Reserve and numerous private wildlife concessions, the Okavango Delta is home to a huge number of elephant, lion, rhino, leopard, giraffe, hippo, crocodile, countless species of bird as well as every kind of antelope you can think of.
Yet, despite its wild nature, the Okavango Delta is surprisingly accessible and you'll certainly get to see it up close by going on guided game drives, bush walks, mokoro rides, boat safaris, fishing and bird watching.
A sister to the Makgadikgadi Pans National Park and located close by is the 2,578 square kilometres Nxai Pan National Park.
Here, and within the mopane woodland are lion, giraffe, kudu, impala, ostrich, fascinating birdlife, a large number of springbok and a good population of a jackal, bat-eared foxes and numerous of smaller creatures.
Apart from the rich wildlife, the south of the reserve's Baines Baobabs area overlooks the Kudiakam Pans with the impressive 1,000 year-old baobab trees.
Look forward to impressive natural scenery and fun activities, including the opportunity to spot lion, giraffe, springbok, jackal, impala, ostrich, bat-eared fox and the elusive nocturnal porcupine.
Show price in
USD $2,435 - $2,785
GBP £1,869 - £2,138
ZAR R34,959 - R39,984
EUR €2,124 - €2,429
Estimated cost per person for a 5-day safari like this, depending on the season.
International flights not included.
JanLow
FebLow
MarLow
JulPeak
AugPeak
SepPeak
OctPeak
NovLow
DecLow
Costing tip: When comparing with other companies, remember most of them only show the low season rate. How pricing works >
What to Expect on This Safari
This popular itinerary can be customised to match your budget and travel dates by adding/removing a few days or selecting different lodges
Welcome to Rra Dinare!
Your safari starts in the tourist town of Maun, where you'll take a flight from Maun Airport to the Okavango Delta. On arrival, you will be welcomed and briefed before you head out to your accommodation at Rra Dinare and spend the next two nights.
Opened in June 2017, Rra Dinare is located in the Okavango Santwani area of the Okavango Delta in northern Botswana. At around 272 square kilometres, the Okavango Santawani Concession is an excellent private safari area. Set on a prominent and pretty 'island' under stands of palm and hardwood trees, with views of the surrounding Gomoti River floodplains, Rra Dinare is a high-quality tented camp.
The Gomoti area is known for its abundant bird and wildlife, including frequent predator sightings. Enjoy morning and afternoon game drives offered within a private concession neighboring the Moremi Game Reserve. The area attracts a wide variety of game including big predators, elephant, buffalo, hippo, wild dog, cheetah and rare antelope breeds. Spot bird species such as Open billed storks and hammerkops, to savannah-dwellers including sunbirds and Ground hornbills. Explore seasonal water activities such as mokoro rides, game walks as well as game drives in the Okavango Delta.
Meals: All meals and drinks
Transport: Included
Explore the Nxai Pan
Leaving the Okavango, you will travel by air to the Nxai Pan National Park. Two days and nights are spent exploring the park in search of wildlife and the famous Baines' Baobabs.
Kwando Nxai Pan Camp is the only camp located inside the Nxai Pan National Park. This is a destination for avid safari-goers - those looking for new adventures and those wanting to explore the varying landscapes as well as the culture of Africa. It is well known for its huge springbok population and once the rains have started, gemsbok, elephant, and zebra migrate to the region.
Enjoy daily game drives, day trips to the famous Baines' Baobabs and Khama Khama Pan, as well as star-gazing and nature walks with bushman trackers. The waterhole in front of the camp attracts a variety of wildlife and birdlife that can be viewed from the comfort of your own veranda. Spot predators such as spotted hyena, cheetah, leopard and lion.
Meals: All meals and drinks
Transport: Included
Hope to see you soon!
Enjoy an early morning game drive in the Nxai Pan National Park, followed by breakfast at the camp. Following which you will then fly from Nxai Pan to Maun for your flight back home.