Hot Air Balloon Safaris Sun City
Want to experience
Hot Air Balloon Safaris Sun City?
Free safari planning advice
from destination experts
Take to the skies in a hot air balloon and look down on the wildlife and landscape of the Pilanesberg National Park near Sun City
One of the finest ways to see a national park and its wildlife is from a spectacular bird's eye view, travelling in a hot air balloon. As you float above the Pilanesberg National Park you'll see panoramic views of the ancient Pilanesberg mountains and enjoy the surrounding silence of the morning sky, punctuated only by the occasional blast of the burner.

This exhilarating safari experience comes with the promise of personalised attention, great photographic opportunities, awesome aerial game viewing and lifetime memories of the natural beauty of South Africa to treasure forever.
Experience Hot Air Balloon Safaris Sun City on these popular safaris
Itineraries can be customised to match your budget and travel dates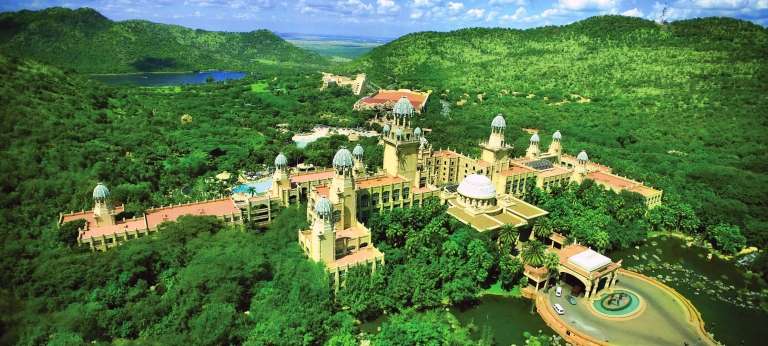 From Sun City's hedonistic pleasures to the majesty of nature at Madikwe Game Reserve, this journey combines the best of two very different worlds
$ 2,455
£ 1,957
R 42,095
€ 2,178
per person
6 days
More on Hot Air Balloon Safaris Sun City
You'll get a unique view of the Pilanesberg National Park, which was once an ancient volcano and is now home to the Big Five. Declared a national park in the early 1970s, Pilanesberg has established itself as one of the most popular South African national park tourist destinations, its boundary bordering the world famous Sun City resort.

Sun City and Pilanesberg are only a two-hour drive away from Johannesberg, South Africa. Hot air balloon flights flights are scheduled daily, depending on the morning's weather.