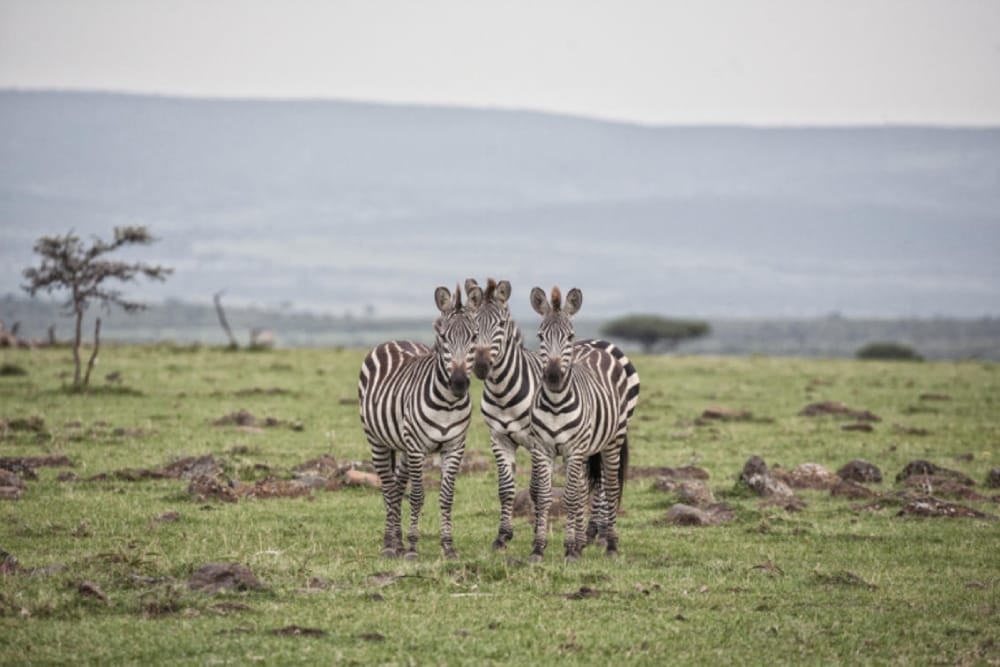 The Masai Mara is an expensive destination and everything from daily park fees to lodging is pricey, however, you do have some choices when it comes to planning a budget trip. The best budget-friendly way to travel is on a group safari and stay in campsites: your transport, guide, park entrance fees and meals are included in the package price.
You can travel to camps on the outskirts of the park on public transportation from the town of Narok and then book game drives into the park from your camp. There are a number of campsites outside the park gates – the least expensive lodging option – where you can either bring your own tent, rent a tent or pay more to sleep in a permanent erected tent. Another lodging option is to organise a homestay and spend the night with a Maasai family in a village outside of the park.
Some adventurous travellers prefer to hire their own 4×4 (and rent camping equipment from Nairobi) and explore the park on their own steam, staying at campsites outside the park or in the Mara Triangle. Having your own vehicle gives you plenty of freedom, and camping in the bush is a wonderful way to immerse yourself in nature. Be aware that the roads leading into the Masai Mara National Reserve are in bad condition – particularly between the town of Narok and the Talek and Sekenani Gates. It's good to have some 4×4 driving experience in Africa and understand the rules of the park if you're driving yourself: don't ever go off road, and leave the wildlife plenty of space.
Inside the park, your camping options are limited to the Mara Triangle, where you can stay in either the public campsite or special campsites (which need to be reserved in advance). If you're camping inside the park you need to be entirely self-sufficient and take in all of your own food, water and firewood.
Prices in the Masai Mara are highest during the peak migration months of August and September and lowest during the rainy season of April and May, so if you're looking to pick up good deals on lodging, consider travelling during the wettest months of the year.