Hwange National Park safaris, tours & holiday packages
A huge tract of wildlife-rich wilderness
Custom Hwange National Park
Describe your dream trip
We'll source the best value
Book when you're ready
Hwange is a large, sprawling expanse of semi-arid landscape that supports a huge diversity of wildlife, including massive herds of elephants
During the dry-season months between June and October, elephants converge on Hwange's pumped waterholes from far and wide, some coming from as great a distance as Chobe in neighbouring Botswana. The result is an impressive wildlife spectacle. Waterholes see a continuous procession of these large pachyderms along with a wide variety of general game species and their ever-attendant predators.
Safari enthusiasts need seldom travel further than these action-packed waterpoints to get their fill of exciting wildlife sightings.
Popular Hwange National Park safaris
These popular itineraries can be customised to match your budget and travel dates
Stephen Michael Cunliffe says
"Hwange is well known for its large concentrations of thirsty elephants during the dry season, but fewer people realise that it is one of southern Africa's most productive wildlife safari destinations. Aside from its prolific pachyderms, I have also enjoyed incredible leopard and aardvark viewing in this rewarding reserve."
More on Hwange National Park holidays
Sadly, Hwange is currently beset by the same budget cuts and lack of resources as most of Zimbabwe's other national parks. A number of donors and other non-governmental organisations, such as the dedicated Friends of Hwange Trust, have stepped into the breech to try and plug the gap. While they are doing an admirable job, the park continues to bleed and elephant poaching is rife, with Hwange having lost an estimated 500 to 1,000 of these magnificent creatures in 2013 alone. However, this is no reason to avoid a Hwange safari. Quite the opposite – this magnificent wilderness area desperately needs visitors and the money they bring to enable its effective management.
A Hwange safari is an amazing experience. Whether you opt to stay in one of the park's long-standing rest camps – Robins, Sinamatella or Main Camp – as a self-drive visitor, or prefer to splash out a bit and enjoy one of the excellent safari camps or exclusive lodges, expect a top experience with excellent wildlife viewing.
Hwange National Park Map
Hwange National Park's location on Google Maps

Frequently Asked Questions about Hwange National Park
What vaccinations should I get?
This is all dependant on the countries that you will be visitng and due to the status of certain vaccinations changing at times, please consult our experts before getting vaccines. go there.
Is it okay to drink the water?
In some parts of Southern Africa it is safe to drink the tap water, however it is highly recommended to stick to bottled water (mostly supplied) during your trip as even drinkable African water is completely different in taste and… go there.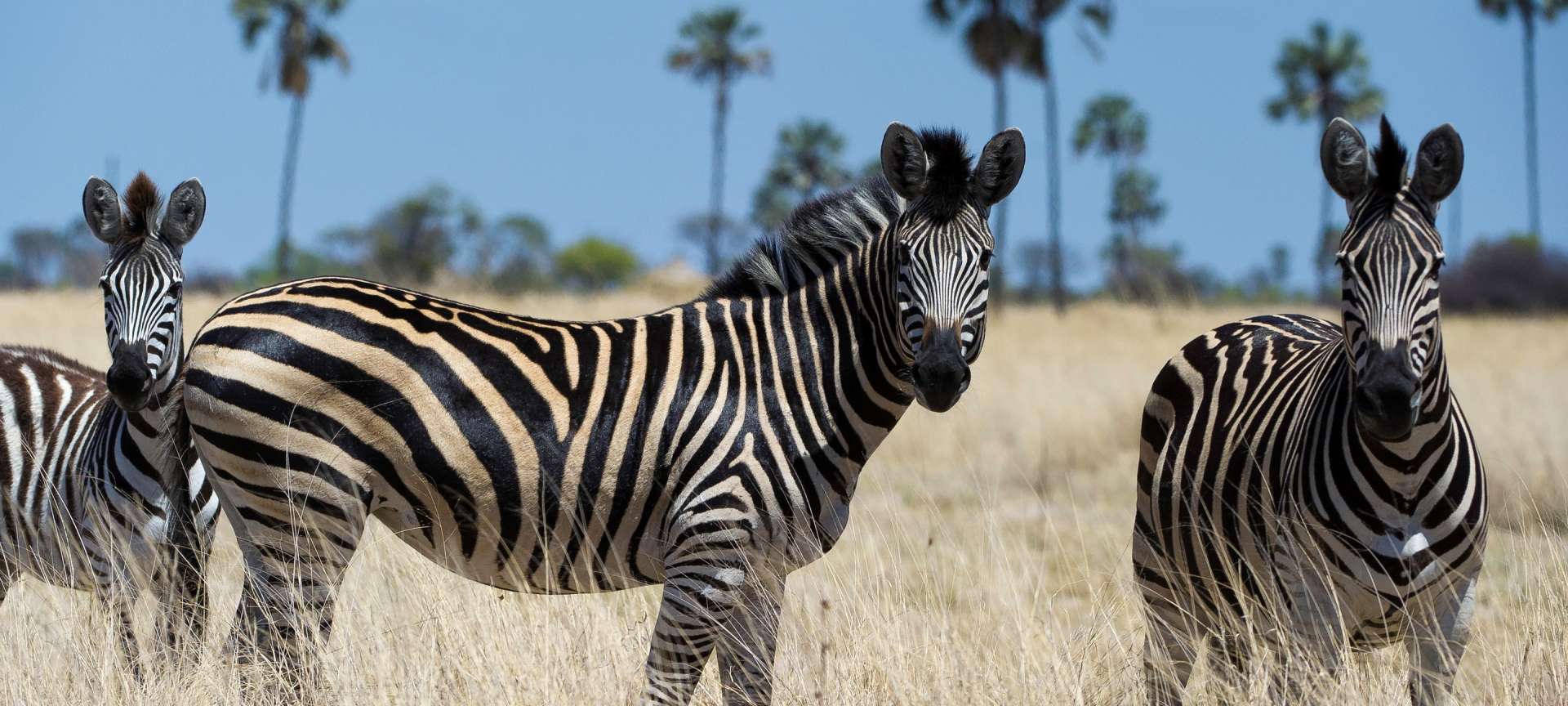 Reviews on our Hwange National Park safaris
This was my first safari. I didn't expect to be so pampered. Everything was first class. We had everything provided for us before even asking. We had a dedicated team at our service. Megan was on call whenever we needed something and she…
Saada
from Nigeria
Tanya was an absolute delight to deal with. From the first phone call she was extremely polite, professional and very eager to facilitate my requests regarding our safari. Our 3 nights at the V & A Hotel were fabulous and Motswari Game…
Debbie
from Australia
Perfectly tailor-made tours that take all your wishes and requests into consideration. All my expectations were beyond fulfilled.
Henrik Wetterstrand
from Sweden
Living afar and trusting in an organisation with whom you have no previous knowledge can lead to feeling of mistrust and wondering whether what we have paid for actually exists. A little more proactive communication would have eased those…
Tony Russell
I just wanted to thank Discover Africa and Karl Svendsen - the safari was great - we saw many more animals than expected including cheetah, leopard, many lions and even a three-day old elephant calf. Additionally, we had our own hippo…
Margaret Dean
Planning the trip was managed extremely well especially since travel was at a busy time of year and not much notice was given. All communication was by email, and was responded to promptly and efficiently. Different options were provided…
Suzanne McKeen