Horseriding in Botswana
Exploring the Makgadikgadi from the saddle of a well-trained horse can be a truly marvelous escapade. It is a completely different safari experience, evocative of the adventures of Africa's early European settlers who often chose this way of moving through the great savannas of Africa. Cantering on the remote expanses of the salt pans and surrounding coppery grasslands is to feel a giddy, soaring sense of freedom. Being on a horse is an unobtrusive way to get up close to herds of zebra and other plains game while cheetahs and lions can be gazed at from a distance. During the wet season it isn't possible to ride on the pans themselves (the water makes the ground soft and easy to sink into) but there are still opportunities to ride on the lush plains.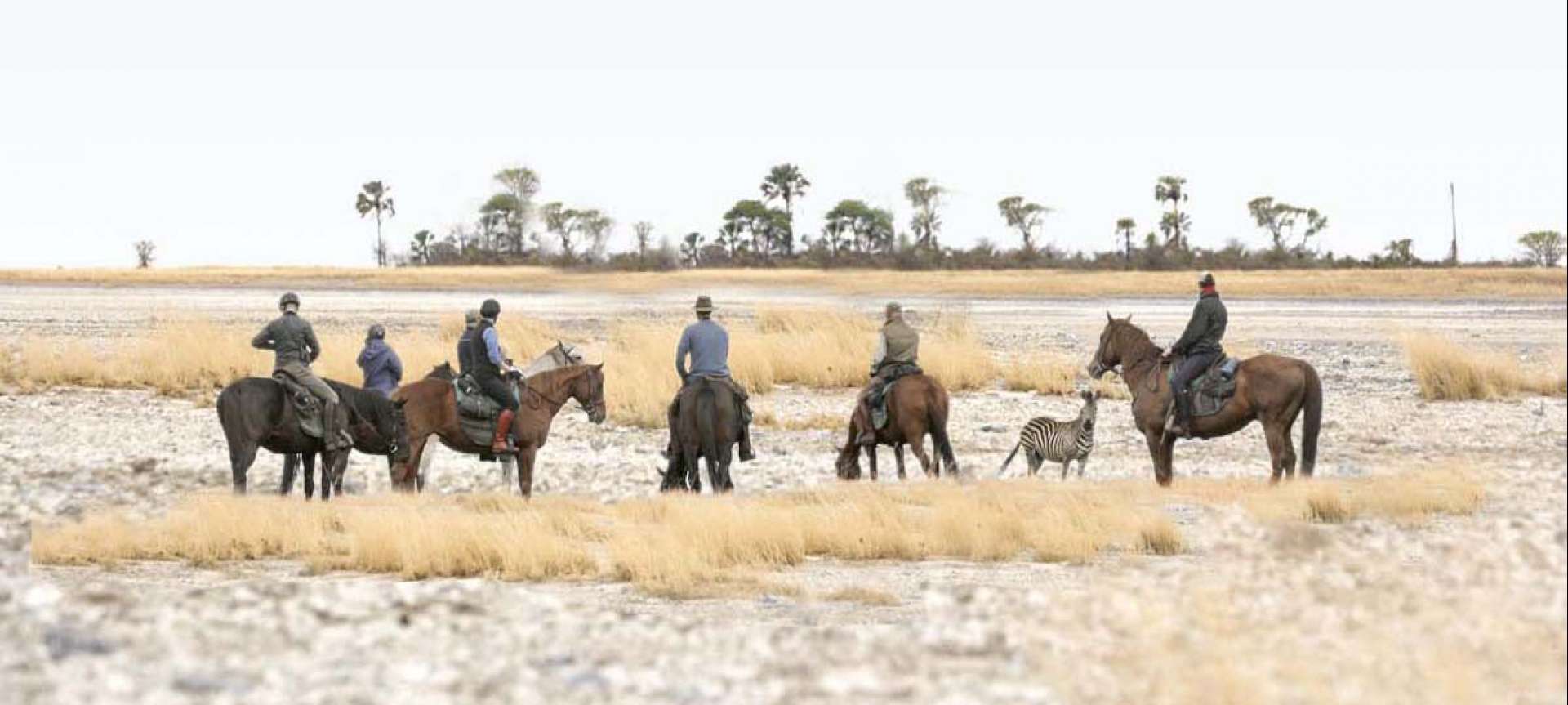 Horse-riding expeditions are run by Ride Botswana on Uncharted Africa's private concessions. Two hour long trips as well as multi-day riding safaris suitable for more experienced horse riders can be arranged.