As a successful business trip goes hand in hand with preparing diligently and packing sensibly, we have compiled a list of must have items that should be on your business travel packing checklist to make things run ever so smoothly when travelling around Africa.
Must haves on your business travel packing checklist
1. Medication
Think about your weak spots when packing that mini first aid kit. If you're prone to jet lag, Melatonin or something similar will help you to get into the new sleep pattern. Do you easily suffer from that pesky migraine aggravated by stress? Never go without you trusted pain killer. A good eye drop clears blood shot eyes when you need to pitch that important campaign. Never ever forget your meds when packing for business travel.
2. Plug adapter
If you're travelling to another country in Africa and you don't want to look like a fool when conducting business, you need an electronic plug adapter to be able to use all your handy gadgets. Although most hotels and safari lodges will have an adapter, it is always better to have your own one. There is, unfortunately, no universal plug available for Africa. The closest to solving all plug adapter problems, according to the experts, is the Belkin F8E449 Universal AC Travel Adapter which you can buy at Amazon by clicking here. If you're travelling to South Africa, the Electric plug M220/230V 50Hz is the best one to have.
A power strip is also a good item to remember when packing for business travel, as some gadgets have bulky ends, making it impossible for other appliances to fit right next each other.
3. Appropriate technology
Although a tablet is great for entertaining yourself on a plane or taking notes in a meeting, a smart phone will do the trick for short trips where you don't have to do a lot of creative work. If you'll have to write or design a lot, however, then an iPad or a PC will be totally worth the extra wait. See these best iphone travel apps to dowload before leaving on your business trip.
Remember that the cost of data roaming varies from country to country and depends on the service provider.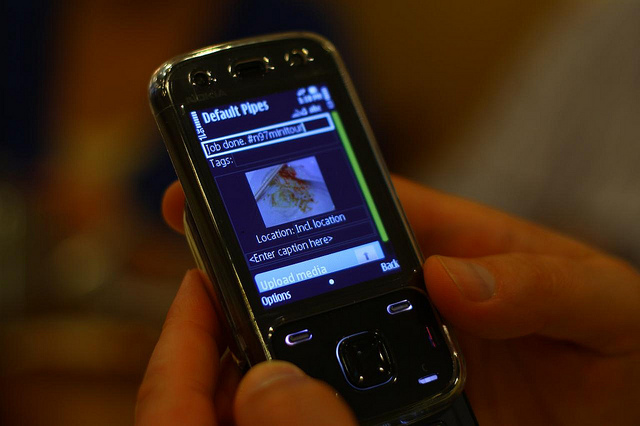 A smart phone is great for business travel as you can take notes and go online. Photo: LexnGer
4. Two USB sticks
Every smart business man and woman has a USB stick in a pocket somewhere, but maybe it's not a bad idea to have a backup as well. Carry an 8GB stick so that you can exchange files with other people, but also take a smaller one (3GB) as backup and to use as extra storage.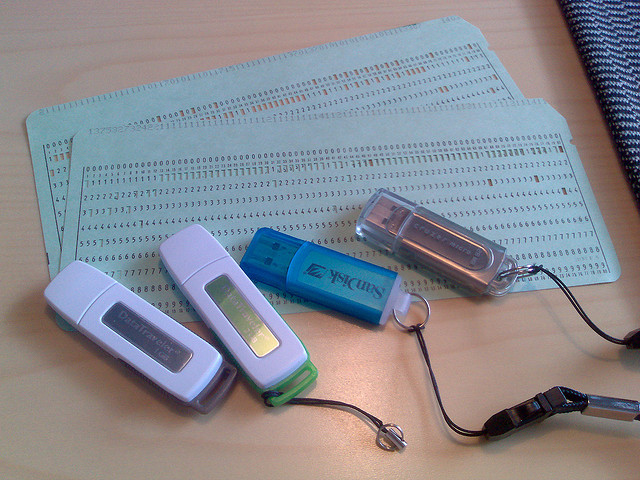 5. A pin code lock
Unlike a traditional key lock, cable ties and a full luggage plastic wrap, you don't need a key, a pair of scissors or anything else to open and close a pin code lock, which makes it the best choice for time conscious travellers.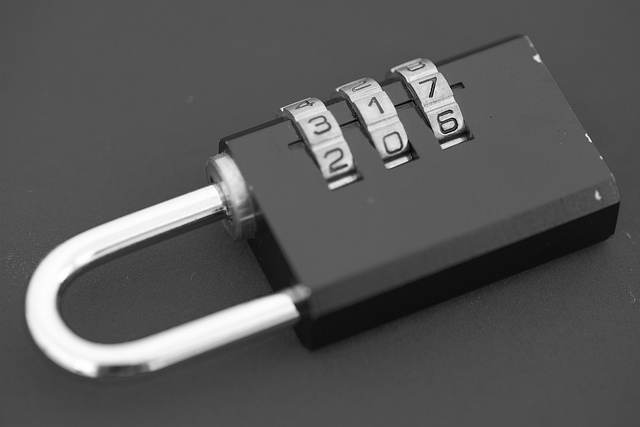 Locks with pin codes are the most popular form of travel security for business travellers. Photo: Clare798
6. Ear plugs / noise-canceling headphones
You're on the plane and the loud air-con, the screaming baby and the pumping headphones of the guy sitting next to you, are driving you insane. As you never know just how noisy the plane or hotel you're staying in can get, a set of good ear plugs is a must have item to pack.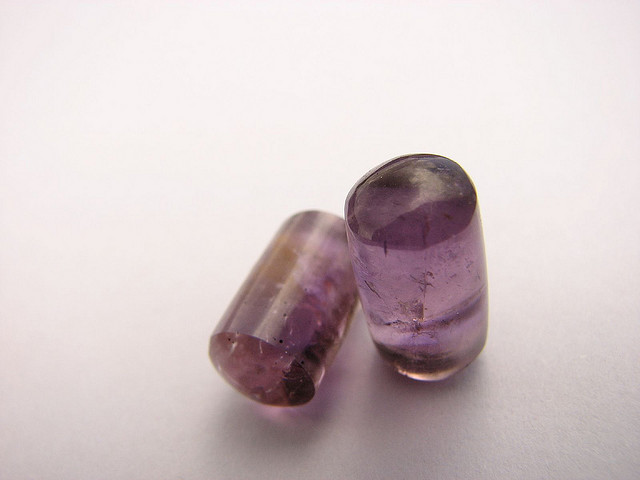 Ear plugs need to be on your business travel packing checklist. Photo: Rob Levy
Noise-canceling headphones are also essential for those who want to get work done in a noisy environment, but remember to use them only in safe situations as they block all noise and you will not be able to hear if there is any danger.
7. Antibacterial wipes
You don't have to cross a border to get in contact with foreign germs that crash your immune system. Nip those nasty germs in the bud with an antibacterial wipe which can be used on hands, devices and any surface that has been used by someone else.
8. Ziplock bags and one or two plastic sleeves
You will be amazed at how handy these plastic bags can be on a business trip. You can use Ziplock bags for a lot of things, including organising your paperwork like payslips, store extra business cards, keep a couple of energy bars in, and the list goes on.
Talking about paperwork, a printed copy of itinerary and contacts you're visiting, as well as a map, will make things run smoothly and are must-haves on your business travel packing checklist. Keep them in a plastic sleeve for protection. Always carry a pack of spare clothes in a gallon-sized zip-top bag for when your luggage is delayed and you don't want to be stuck with the clothes you're wearing.
9. Sensible clothing
"The key to travelling is transitional pieces", says business consultant Tim Cornell. "That means a garment that can be dressed down really well and that same garment can be dressed up really well." See how it's done in this short YouTube video posted by clothing experts Tom James' custom clothing manufacturers and learn how to pack your clothing sensibly.
10. Needle and thread
Doing needlework might not be on your things-to-do-list, but nothing says unprofessional like a missing button…
11. Edibles
Sweets and crisps, peanuts and granola. We all have our favourite snack. Keep your energy levels high and your brain sharp by packing your go-to pick-me-up in your laptop bag or somewhere easy to reach.
A mint or a piece of gum is an instant mouth cleaner and will leave you with freshness and a good helping of self confidence whenever your toothbrush is out of reach.
12. Duct tape
You don't have to take a roll, just a few feet wrapped up into a tiny rectangle will do. Use this for instant lint brushing, for tacking curtains shut to better darken the room, for hanging signs, for taping down your laptop cord at a conference, for mending damaged luggage, and about 5 000 other reasons, as well.
Careful planning will ensure that your business trip in Africa runs as smoothly as possible.
---