Safari guide diaries: Interview with Asilia's Timothy Leperes Laur

With close to a decades worth of safari guiding experience in Kenya's Masai Mara National Reserve, we chatted to Asilia Africa safari guide - Timothy Leperes Laur - about life in one of the wildest places in Africa and why he decided to become a safari guide.
Interview with Timothy Leperes Laur - Kenya safari guide
When is the best time to visit the Masai Mara?
Game viewing in the Masai Mara is excellent all-year round. If you're looking for a spectacle though, then its best to visit during the months of June to October, as the wildebeest migration makes it way from the Serengeti Plains, to cross the Mara River, which runs through an international border between Kenya and Tanzania.
The river crossings at the Mara River make for breathtaking game viewing, as the wildebeest risk life and death crossing the Nile-crocodile infested river to get to the lush green grass of the Mara Reserve. It's not only the Nile crocodiles that lie in wait, but the Big Cats such as lion and leopard will move into the area to take full advantage of the vulnerable wildebeest.
Looking to go on an African safari in March? These specials at Asilia Africa's Naboisho Camp are ideal. Have a look at them here.
Previous Article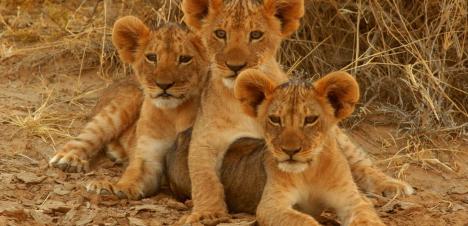 Next Article