Omar's thrilling trip to East Africa
Omar from Kuwait shares his first safari experience with us...
I am an avid traveler, I love to discover new places and see new things. It didn't take long for me to put Africa on my bucket list of places to visit with an African safari as a top priority bucket list activity. I've visited other websites and have even communicated with their employees, but unfortunately, I didn't have good experiences with some of them. So upon planning my first safari, I came across Discover Africa and true to their name, they did help me discover a part of Africa.
My correspondent was very efficient. I layed out the specifications for him and he quickly managed to create an itinerary for me. Things were smooth from the planning stage, to the tour itself, as well as the return. I had a wonderful time and I can confidently recommend Discover Africa for your first (or next) trip to Africa.

Africa is certainly a unique continent full of wonder. My first trip was a combination of two East African countries; a safari in Rwanda followed by an amazing Kenya safari. It was a great combination as there was a stark contrast between the two countries. Rwanda is a lush, green, mountainous region with farms galore. Kenya had a somewhat harsh, arid landscape.
Rwanda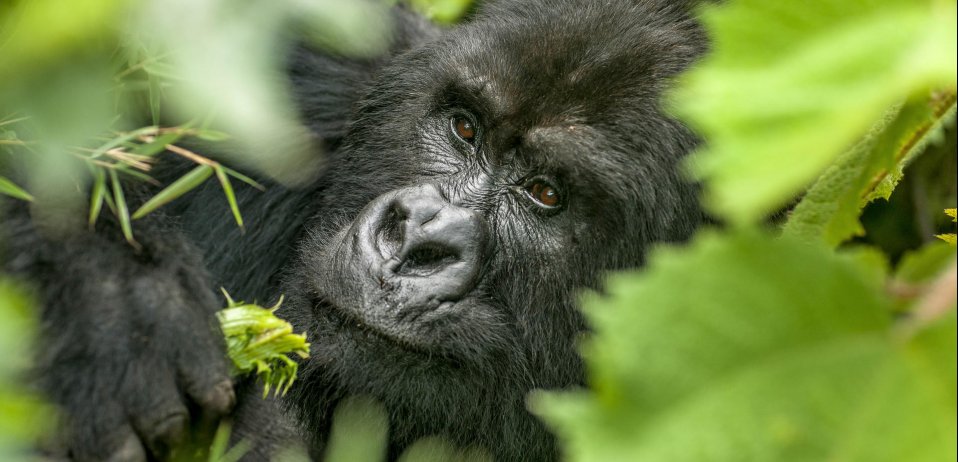 The gorillas and Golden monkeys were Rwanda's flagship attractions so I didn't dare to miss the opportunity to see both. Some people opted for two gorilla treks as opposed to one gorilla and Golden monkey trek, and I simply don't recommend that. There is beauty in both encounters and a contrast in behavior as well. The gorillas were generally more reserved and shy while the monkeys were playful and mischievous. The rules of both encounters differ as well and you had a bit more freedom with the Golden monkeys.
Rwandans are a very welcoming, friendly people and I lost count of how many times we got smiles, hellos and waves as we drove past. On one occasion, a couple of children did a cultural song and dance for us, a wonderful introduction to the special Rwandan people.
Kenya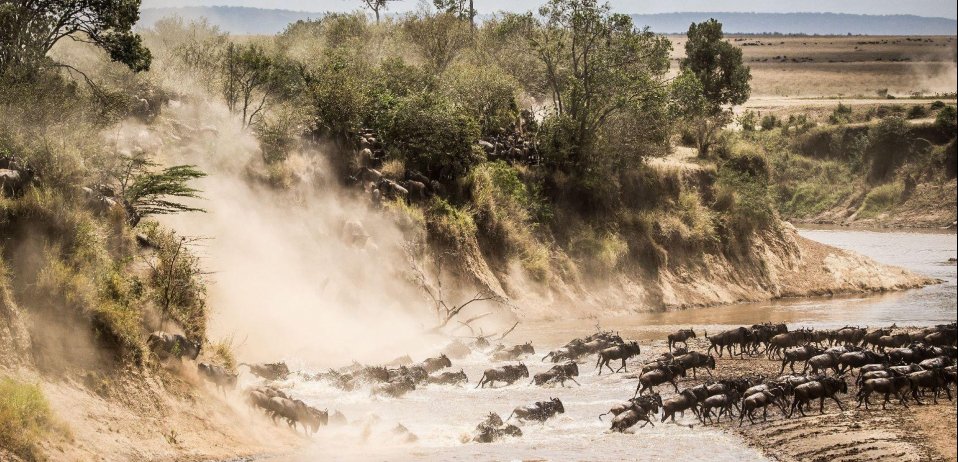 Kenya was beautiful in its own way as well. I stayed at Governors Camp in the Masai Mara and the experience was nothing short of unique. A 45-minute flight will take you away from society and into the wilderness where the camps are located. You will be greeted by gazelles, giraffes, baboons and zebras upon arrival and during the transfer to the camp. You will enjoy the escape from civilization and enjoy waking up to the grunts and roars of animals as opposed to the grunts and roars of vehicles. Instead of viewing wildlife in zoos, you experience them in their natural habitat, an experience like no other. Having breakfast while marveling at the gazelles and zebras on the horizon is an alluring experience and beats all the dinner nights I've had watching my favorite TV shows. If you get the chance, opt for some Kenyan coffee, it's a pleasure to the senses and the best I've ever tasted (and I'm not much of a coffee person).

One thing to keep in mind is that this is nature and experiences will vary from one person to the next, there are no guarantees in the wild. However, one thing that I can guarantee is that you will have a great overall experience. My favourite moment was witnessing the very end of a river crossing by a zeal of zebras as it rained over the Mara River. A zebra met it's end at the jaws of a crocodile. Our driver brought us closer to witness the spectacle of a bask of crocodiles engaging in a feeding frenzy like nothing I've ever seen. All of this while a rainbow arched over us. Truly awe-inspiring.

Travel tips
Use our HerdTracker app to track the migration so that you get the best leg of the migration river crossings like Omar did. Plan your safari around the seasons by familiarising yourself with Masai Mara weather. Omar visited Rwanda and Kenya in September.
View our migration map to see where the wildebeest herds generally move.
There are a few things to know before going on a gorilla trekking safari. This will help you decide whether this experience is for you.
You can tailor-make your own safari to combine as many destinations as you like, depending on the season you travel in, as well as the accommodations you choose.

* Omar's story was edited for spelling and grammar
---