Five Surprising Facts About Botswana

Botswana is a country located in the southern part of the African continent. It is one of the most renowned safari destinations and is known worldwide for its incredible wildlife, luxurious lodging and an astounding experience.
Botswana has a flat landscape and is 80% covered by the Kalahari desert. There is no doubt that it is one of the best places in the world for wildlife safaris, honeymoons and family holidays. However, read below to find out some things you may not have known about Botswana.
World's Biggest Population of Elephants in Africa
Botswana is home to the biggest population of elephants in Africa - of which the highest concentration is to be found in the Chobe National Park. The Chobe region alone is estimated to have a population of up to 154,000 elephants. During the dry season, large herds of elephants make their way to the river banks in the Chobe river. Plan your Botswana safari to encounter these incredible elephants.
Not The Cheapest Tourist Destination
Botswana is not the cheapest tourist destination to travel to. However, their policy is "high quality, low impact".
English Is The Official Language
English is the official languages of the country, it is taught at schools and is widely spoken in all urban centres. Even in rural areas, many local villagers are able to speak english. However, Setswana is the national language and the most spoken language throughout the country.
Okavango Delta Is One Of The Largest Inland Deltas In The World
The Okavango Delta is the largest inland delta in the world - spanning 17,000 kilometres square. Its often considered to be the biggest inland delta in the world; its closest rivals are the Sudd in South Sudan and the Inner Niger Delta in Mali.
It's a beautiful oasis in the Kalahari desert, whose water start flowing from the highest of Angola all the way over the sands of the Kalahari desert.
The Makgadikgadi Pans is The Largest Salt Pans In The World
The Makgadikgadi Pans is the largest salt pans in the world. With an area of about 12,000 kilometres square, these impressive salt pans are all that remain of the huge Makgadikgadi Lake. However, the area is an important habitat for meerkats, wildebeest, zebra, pelicans and flamingoes.
Previous Article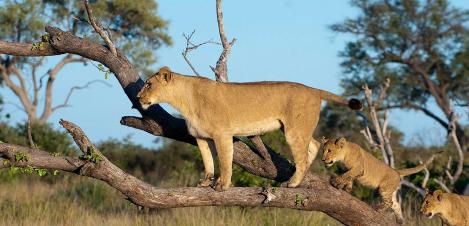 Next Article