There is something so invigorating about an outdoor market and Madagascar offers some of the most interesting assortment of fresh produce stalls and unique arts and crafts. Exploring a country's marketplace is one of the most important things you can do as it gives you an insider's look into the culture of a new place.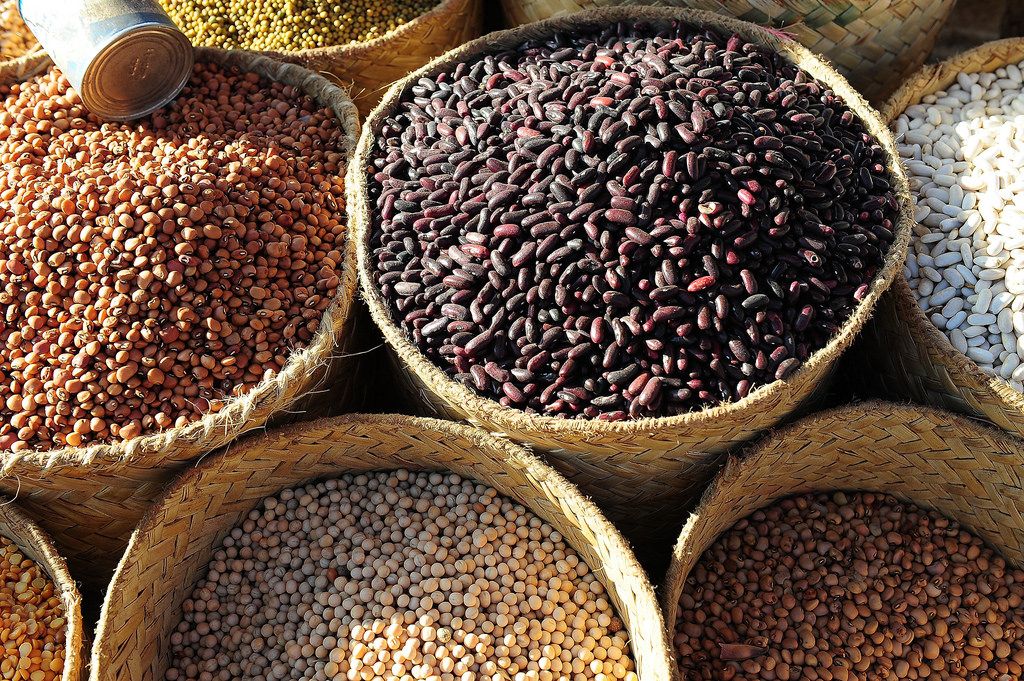 The marketplace is an opportunity for people to come together. Picture credit: Luca Gargano
Madagascar presents an adventurous side of Africa that most people hardly have the chance to enjoy. Aside from wildlife found nowhere else in the world, this large island reaps the bounty of the sea. Far from the commercial shopping malls found in most developed countries in Africa, the marketplaces in Madagascar are something of wonder. The rickety, self-assembled stalls house generations of retailers, selling the same goods and services that their parents and grandparents sold.
In any Madagascan market, the aim is to haggle for the best price. While most Westerners might find this system a bit out of their comfort zone, part of the experience is to bargain your way to getting the best produce and crafts available. Most importantly, this is a system whereby you truly get to know a people, make friends and share laughs. Everything from the bustling, congregation of locals, to the sheer number and variety of fresh produce that dominates the stalls makes for an unforgettable spectacle.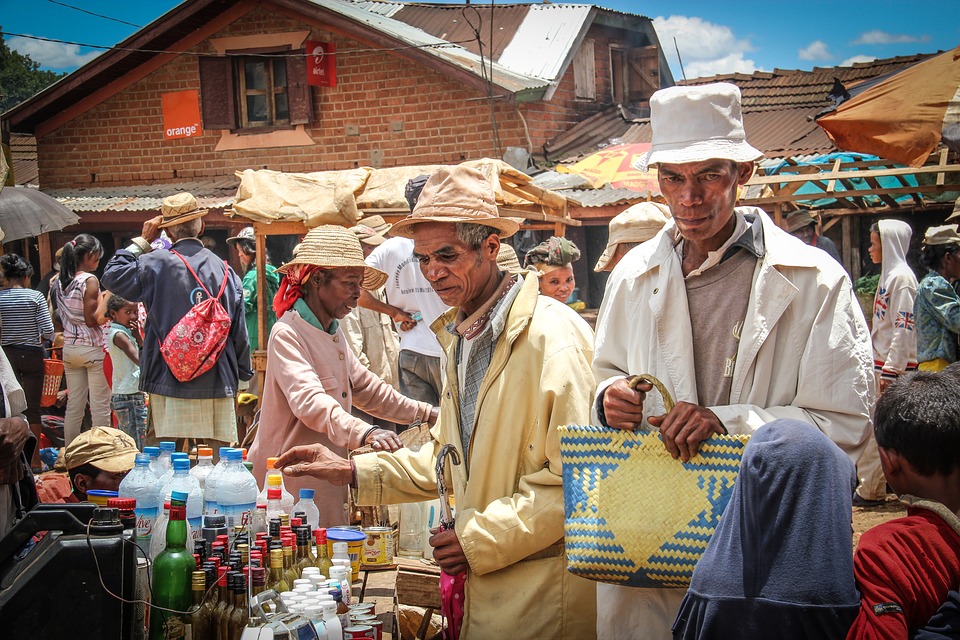 With so many things to see, you should spend at least half a day exploring the market
Depending on which corner of Madagascar you decide to explore, most Madagascan markets are outdoor structures, at times constructed with a combination of clay, bricks and sticks with an umbrella or iron sheet acting as the roof that shelters the vendors against the island's heat. In big towns such as Antananarivo, the markets take the form of warehouse-like structures that are dotted with hundreds of vendors hawking their agricultural produce at amazingly low prices. One of such markets is the General Market Place just outside Isalo National Park. Here, you can buy almost anything ranging from fresh slabs of beef to live quails and chicken.
A common sight in almost all markets in Madagascar are the groups of women mending clothes and sewing thread sweaters using old-school, vintage, hand-cranked sewing machines. This is then followed by endless lines of stalls that stock a wide range of spices such as vanilla, dried chilies, and an assortment of other natively growly cooking condiments. You're also likely to come across fresh fruit juice, cooking oil and other household bottled goods packed in recycled plastic bottles. This in part explains the high demand for used plastic water bottles in this South-Eastern African nation.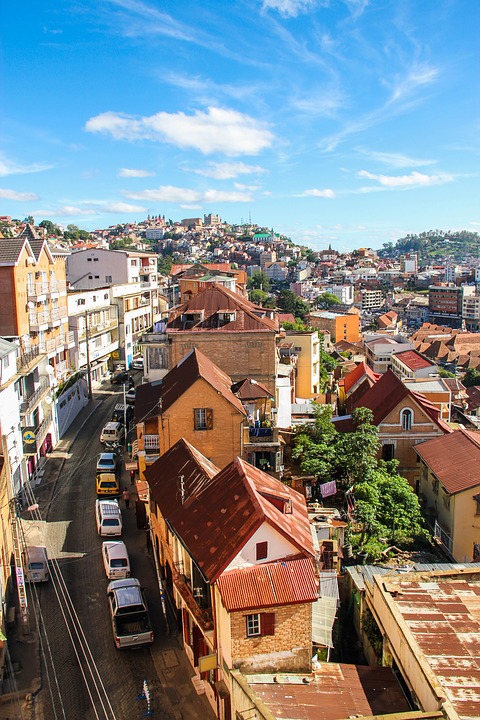 The old city of Antananarivo has some of the largest markets in Madagascar
One of the highlights of touring any market in Madagascar is the chance to try the delightful local cuisine that is served in nearby dining stalls. Exercise some caution though, especially if spicy food does not usually sit well with you. Either way, exploring the markets of Madagascar presents an opportunity to try out a whole range of culinary options such as seafood, vegetarian courses, chicken and zebu (beef) based meals. All of these are served alongside rice, which is Madagascar's staple food; a relic of Indian and Indonesian explorers who introduced the island to the starch.
The next time you're in Madagascar, make sure you visit the local market for an up close and personal look at Madagascar's rich culture and produce; you never know what you might discover.
See the Madagascan marketplace yourself here.
---