If you are caught between a rock and a hard place on which destination to choose for your romantic holiday, Botswana should be on the top of your list of romantic destinations. From expansive, sandy deserts to deltas brimming with life, the landscapes are iconic and stunningly beautiful.
Sit back and imagine yourself in a secluded luxury lodge, enjoying candlelit dinners under the African skies, sipping cocktails with a breathtaking sunset, enjoying extraordinary sunrises, participating in spectacular game viewing activities, romantic boat cruises, moonlit baths and sleeping under the stars.
Botswana is one of the most romantic destinations in the world and ideal for couples looking for the perfect African safari and falling in love - not only with Africa but with each other!
Why choose Botswana for your Romantic Holiday?
Stay in Romantic Safari Lodges
Safari Lodges and Camps in Botswana are discreetly positioned to provide you with the greatest enjoyment of the environment and with minimal disturbance - except for the wildlife that might pass by.
The main areas and suites of the lodges, more often than not, overlook spectacular views of the bush or possibly a waterhole attracting herds of wildlife to the water's edge for a drink of water. Awake to the sound of doves cooing in the trees and hippos splashing in the calm water of the Okavango Delta; sounds synonymous to Botswana.
Various Safari Activities to be enjoyed
Botswana never fails to enthral - this is paradise.
With some of the world's largest National Parks and vast untouched landscapes, Botswana is a wildlife paradise, waiting to be discovered.
- Sleep under a Blanket of Stars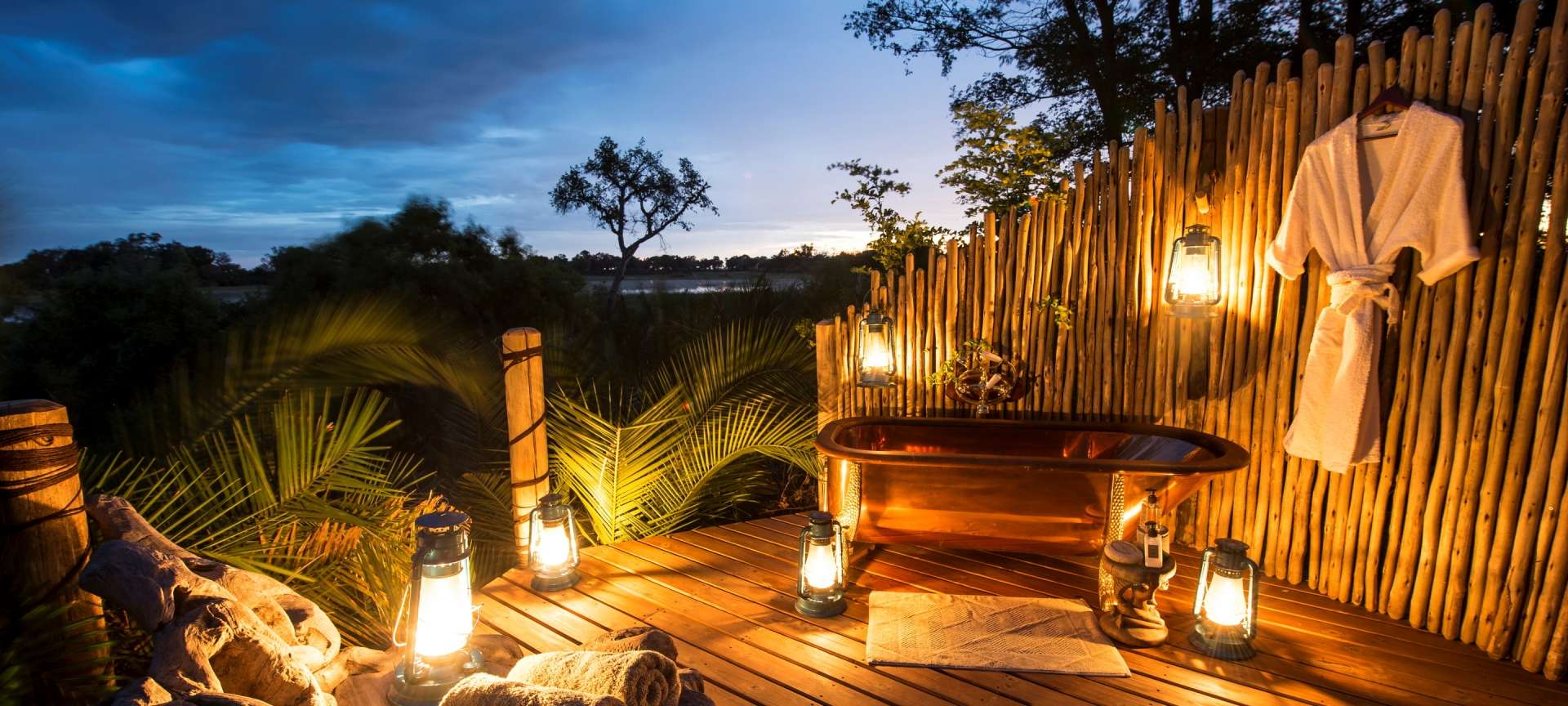 Why not sleep out under the stars? There is nothing better than cuddling in a cozy bed in the heart of Botswana's pristine wilderness, in an open-air "bedroom" where you are lulled to sleep by the sounds of the African bush.
- Morning and Afternoon Game Drives
Scheduled game drives follow a twice-daily pattern, departing at sunrise and then again in the late afternoon and are conducted in custom-built 4x4 safari vehicles, lasting between 3 to 4 hours per game drive.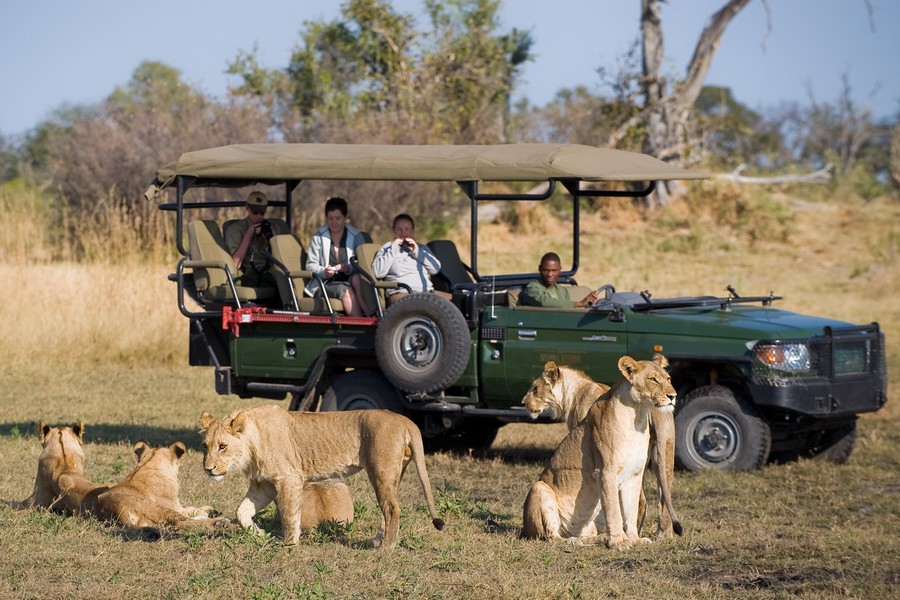 Your experience will be unique to you, but I can promise that it will be something you will never forget.
- Walking Safaris
These shoes were made for walking!
Walking is the ideal way to experience the raw beauty of Botswana, accompanied by an armed tracker and a passionate guide. Being on foot provides game viewing opportunities that you would not experience on a game drive.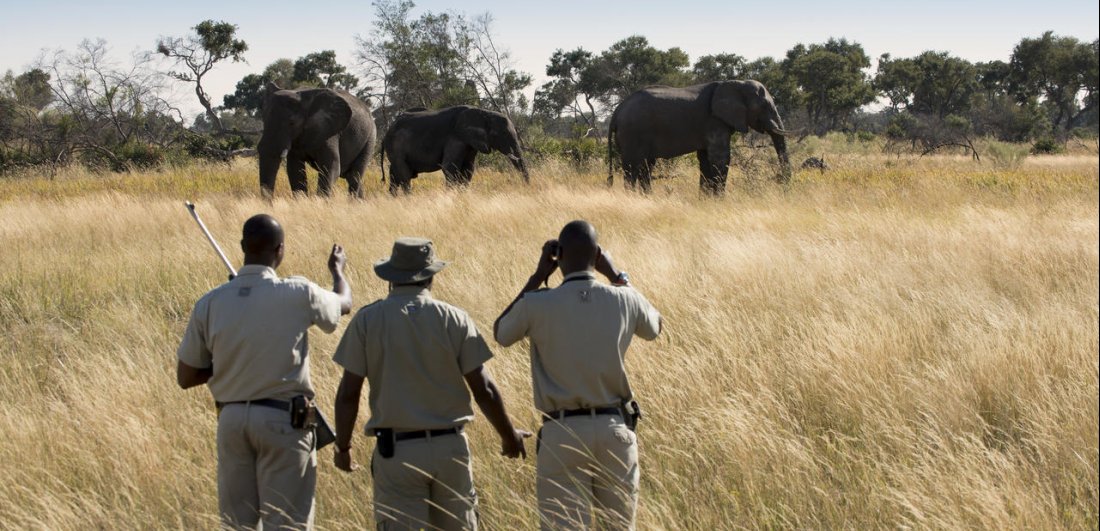 This is an intimate experience, as you enjoy learning about some of the smaller creatures of the bush.
- Mokoro Safari (Dug-out canoe)
This is a "must-do" when staying in the Okavango Delta.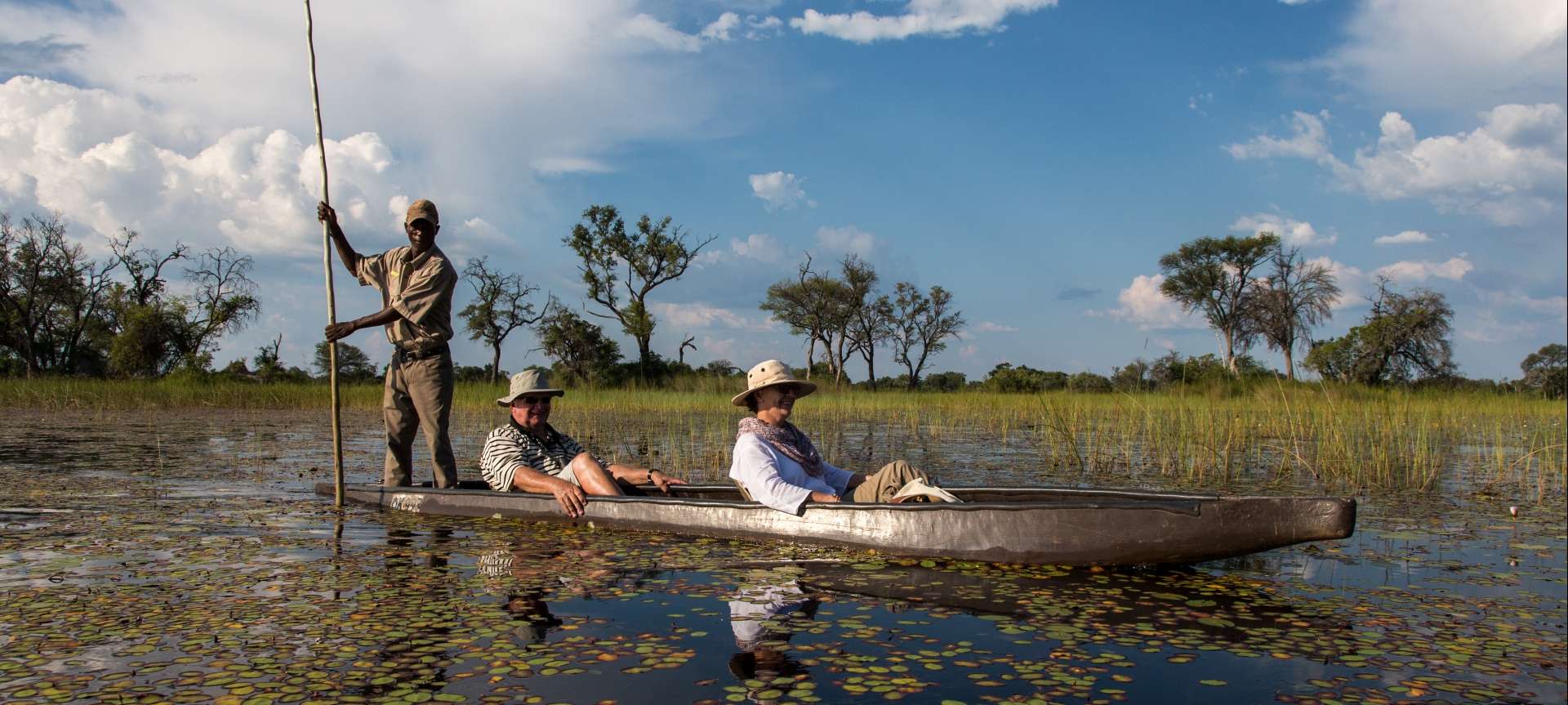 A mokoro safari is an opportunity to fully experience the sounds and sights of nature as you glide through the papyrus-fringed channels of the Okavango Delta.
- Sunset Boat Cruises
There is no better way to end your day than on a riverboat, sipping cocktails and watching the African sunset. Watch elephants and buffalos wading through the river and hearing the calls of the fish eagle. So why not get lost in Romance and Luxury as you paint your love onto the beautiful backdrop of Botswana.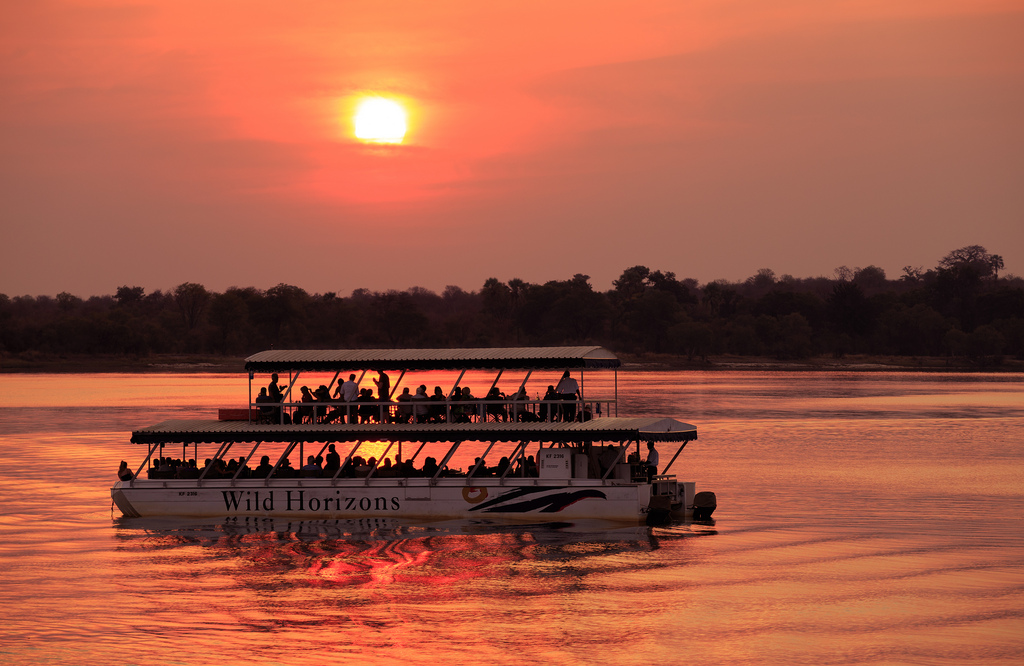 Days will be spent on safari exploring the wild and evening will be filled with romance with exclusive private candlelit dinners under the stars, right in the heart of the African bush. The intimate and exclusive lodges allow for personalized service and attention to detail.
Make your dream Botswana Romantic Holiday a reality that will be cherished for a lifetime.
Botswana is a wildlife paradise just waiting to be discovered!
---