Botswana is a land of contrasts, where the arid Kalahari Desert meets the lush Okavango Delta, and where ancient rock art coexists with modern safari lodges. Botswana is famous for its diverse wildlife, especially the Big Five: lion, leopard, elephant, rhino and buffalo. 
But beyond these iconic animals, Botswana also harbors some lesser-known species that are equally fascinating and worthy of attention.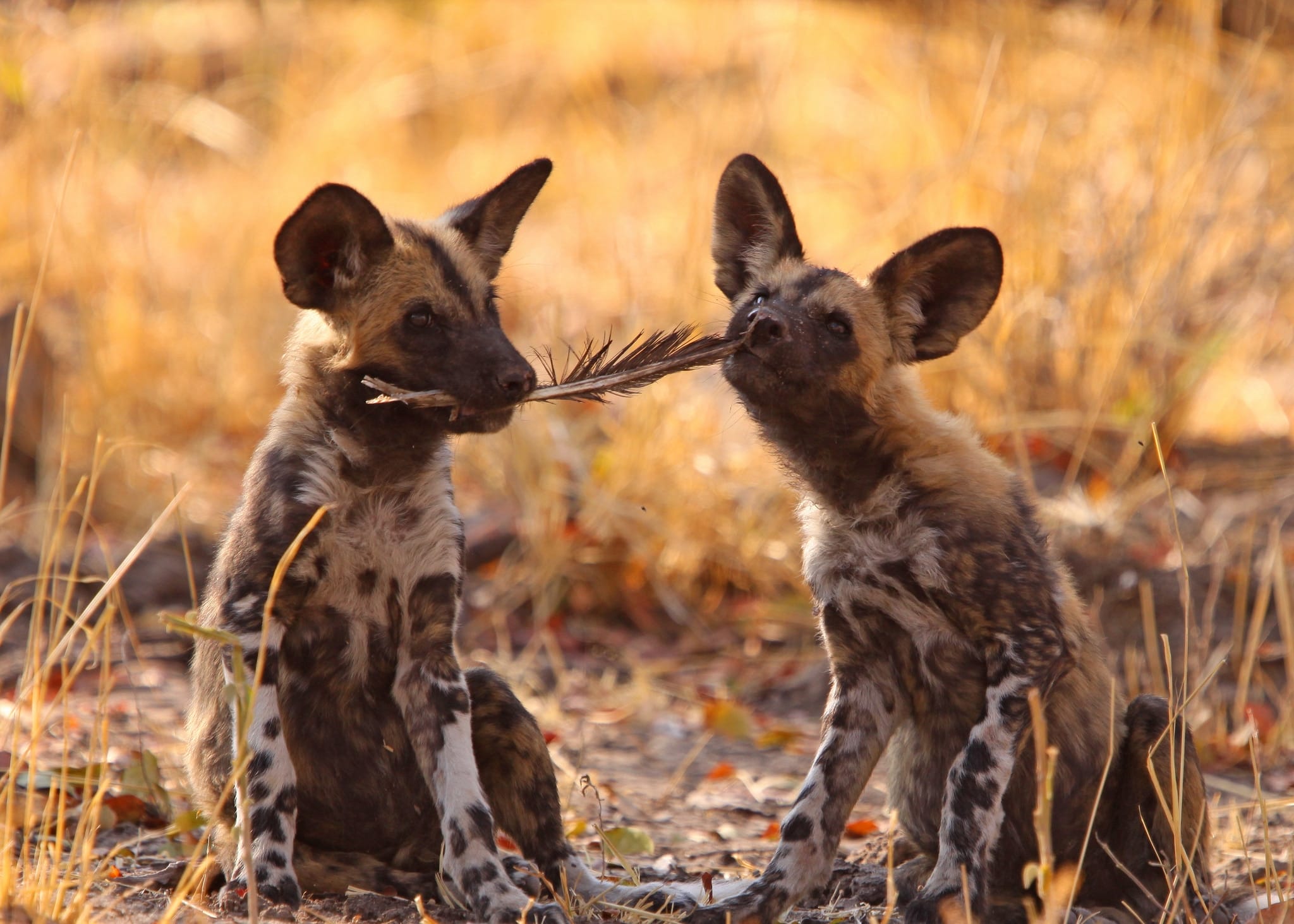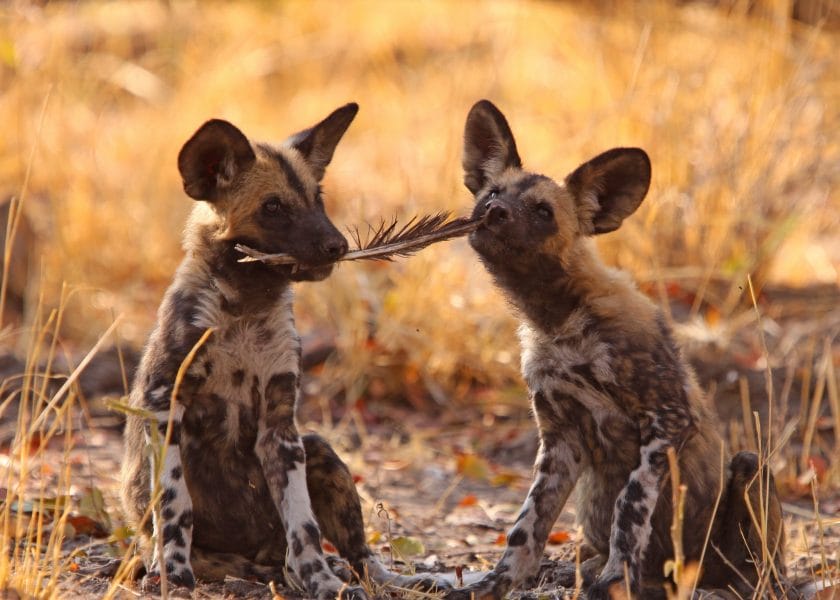 These are some of the lesser-known species that you might encounter on your Botswana safari:
Chobe bushbuck: This elusive antelope is endemic to the Chobe region. It inhabits the woodlands and forests along the Chobe River and has a reddish-brown coat with white stripes and spots, and curved horns in males. It feeds on leaves, fruits and flowers, and is mainly active at dawn and dusk.
Aardwolf: This nocturnal creature is not a wolf, but a member of the hyena family. It has a slender body, a long mane, and black stripes on a yellowish-brown fur. It lives in burrows and feeds mainly on termites, using its sticky tongue to lick them up. It can also emit a foul-smelling spray from its anal glands to deter predators.
Pangolin: This scaly mammal is one of the most endangered animals in the world, due to poaching for its meat and scales. It has a long snout, a prehensile tail, and a body covered with hard keratin scales.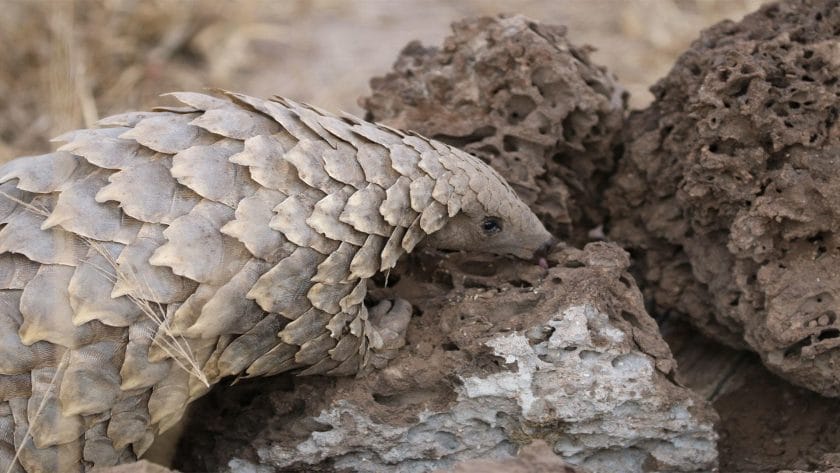 It can roll into a ball when threatened, exposing its sharp scales to potential attackers. It feeds on ants and termites, using its long claws to dig them out and its sticky tongue to eat them. Seeing a pangolin is a highlight of Botswana safaris.
Caracal: This medium-sized cat is also known as the desert lynx, due to its tufted ears and sandy coat. It has long legs, a short tail, and black markings on its face and ears. It's an agile hunter, capable of leaping up to three meters in the air to catch birds in flight. It also preys on rodents, hares, antelopes and other small animals.
Sable antelope: This majestic antelope is distinguished by its glossy black coat, white face and chest, and long curved horns. It inhabits savanna woodlands and grasslands, and grazes on grasses and herbs.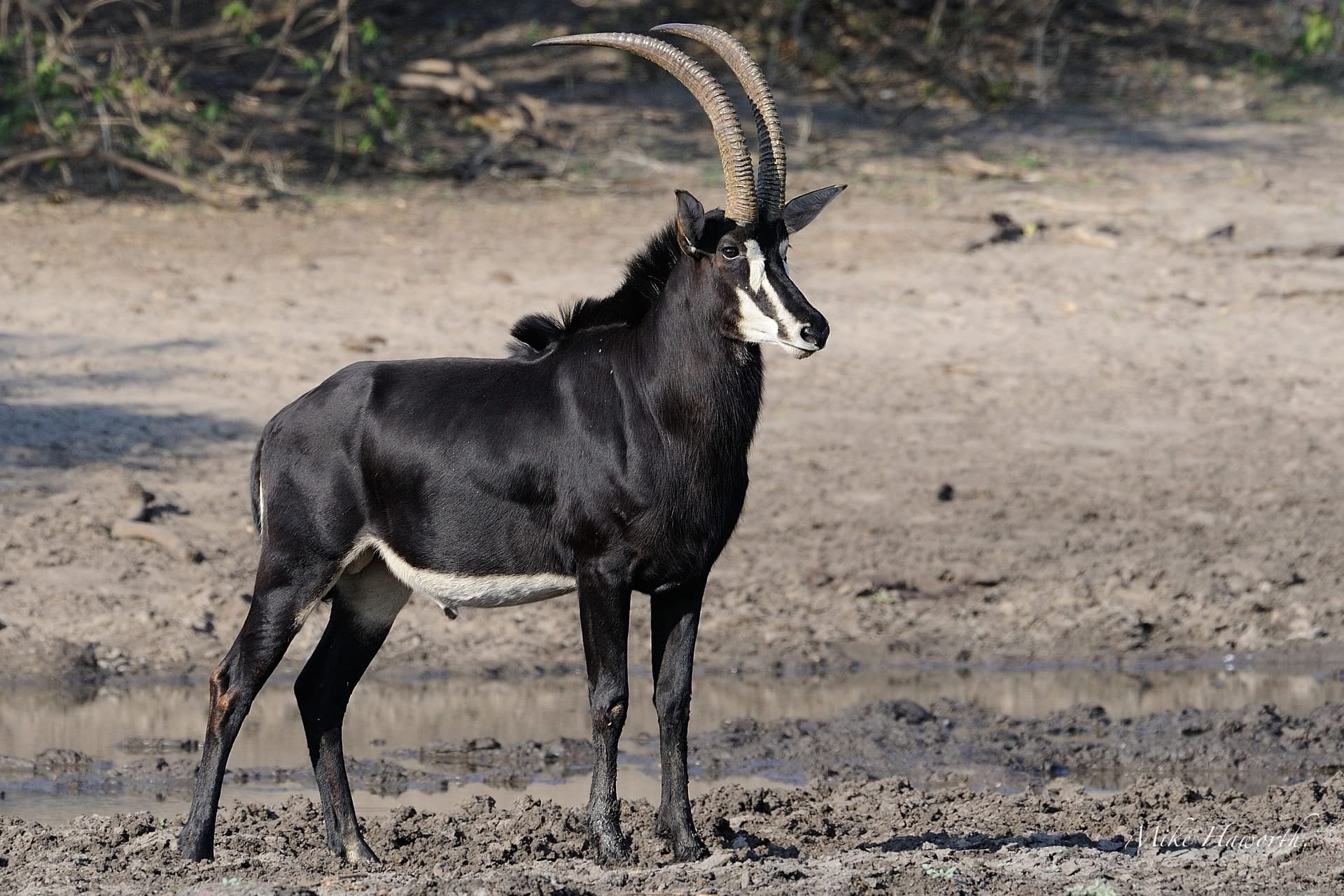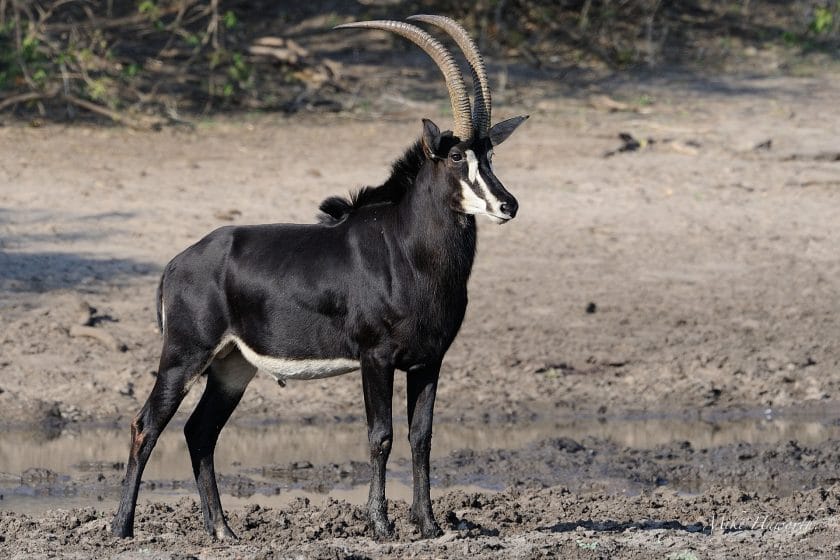 It's very territorial and will defend its home range from intruders with its horns.
African wild dog: This endangered canid is also known as the painted wolf, due to its mottled coat of black, white and brown. It lives in packs of up to 20 individuals, and hunts cooperatively by chasing and exhausting their prey. It has large ears, a bushy tail, and a distinctive white tip on its tail.
Brown hyena: This scavenger is the most elusive of the four hyena species. It has a shaggy brown fur, a short mane, and striped legs. It feeds mainly on carrion, but will also hunt small animals and insects. It's mostly nocturnal and solitary, but will form clans of up to 10 members.
Roan antelope: This large antelope is named after its reddish-brown coat, which contrasts with its black and white face markings. It has long ears, a short mane, and backward-curving horns in both sexes.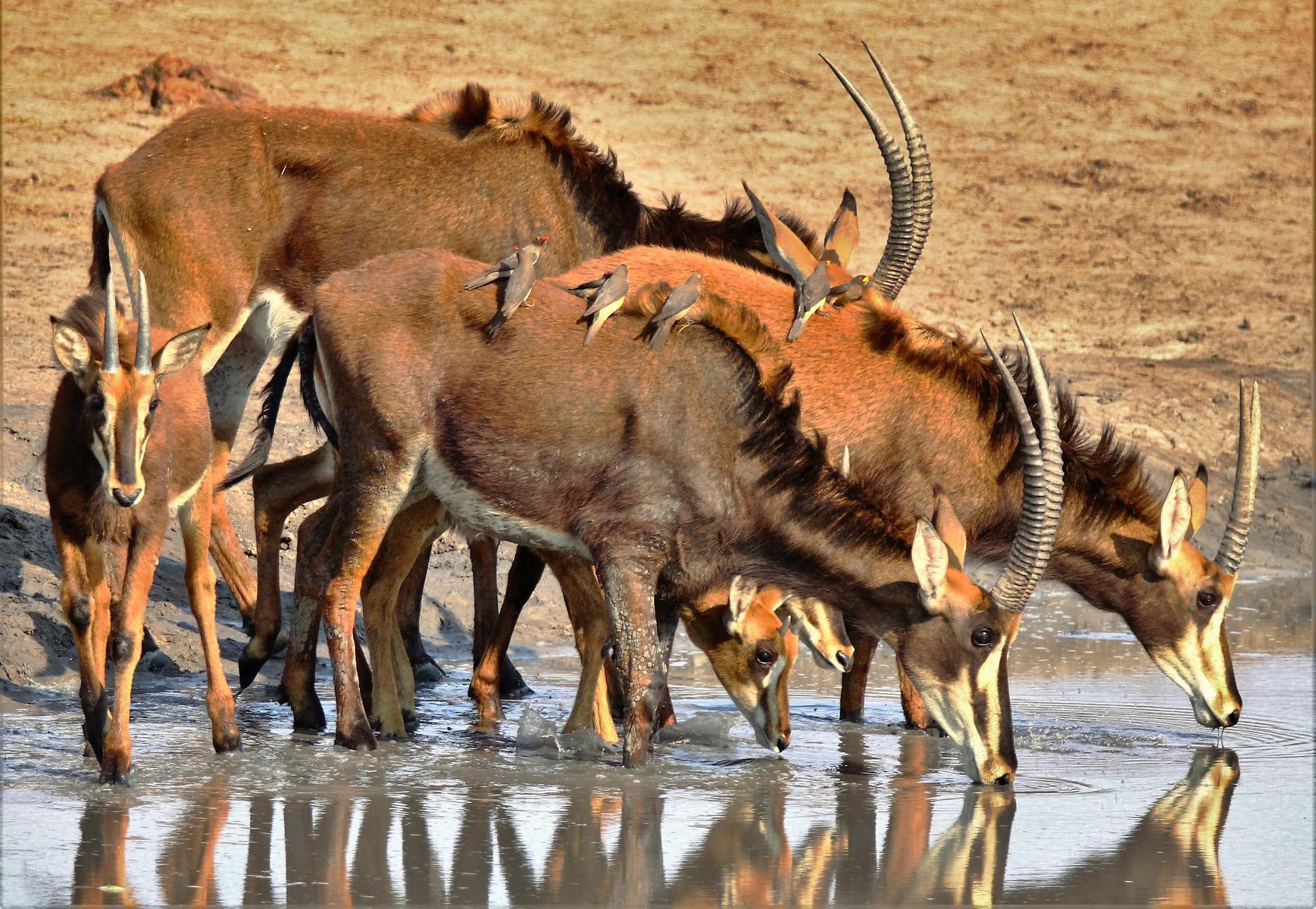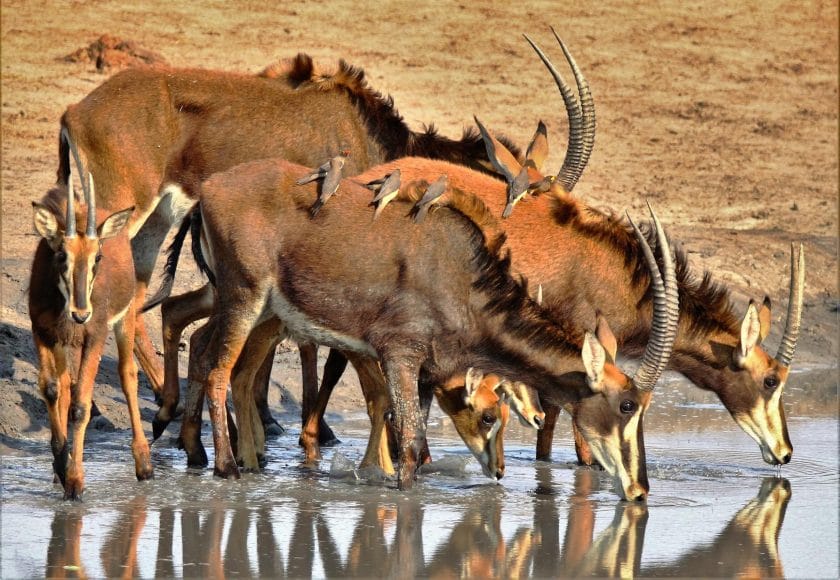 It inhabits open woodlands and grasslands, and feeds on grasses and leaves. It's very social and forms herds of up to 20 individuals.
Bat-eared fox: This small fox is named after its large ears, which help it locate its prey by sound. It has gray-brown fur, a black face mask, and a bushy tail. It feeds mainly on termites, beetles, and other insects, but will also eat fruits and eggs. It is mostly nocturnal and lives in pairs or small groups.
Aardvark: This odd-looking mammal is also known as the antbear, due to its diet of ants and termites. It has a long snout, a tubular mouth, and long ears. It has a thick skin covered with sparse hair, and powerful claws for digging. It lives in burrows and is mostly nocturnal.
Botswana is a country that offers a rich and varied wildlife experience, beyond the Big Five that most people are familiar with.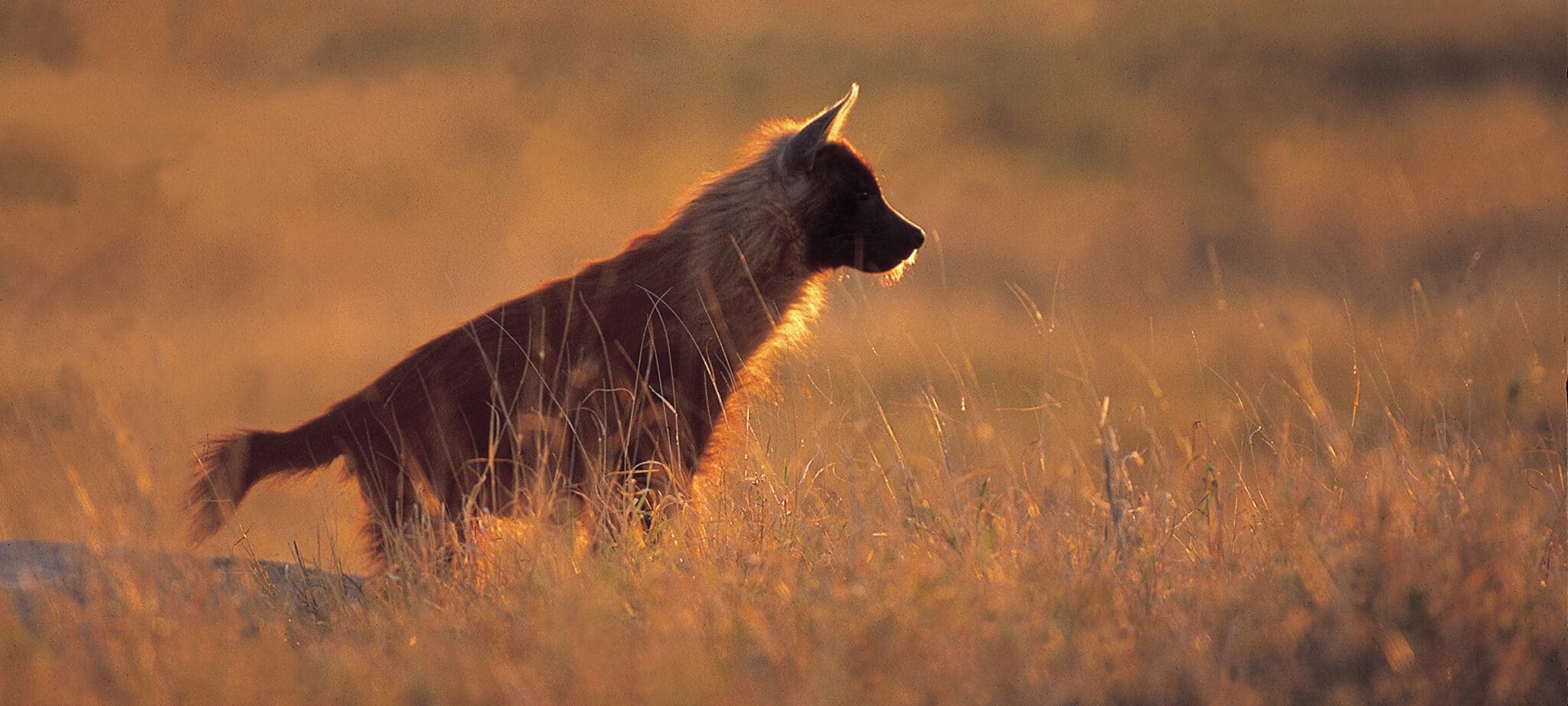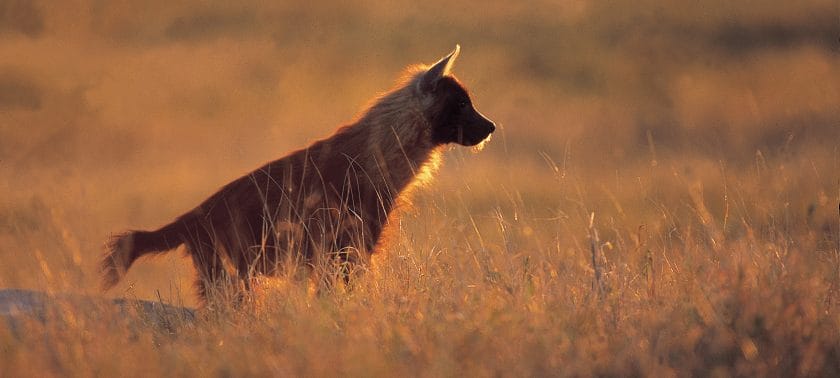 From the shy and elusive Chobe bushbuck to the majestic and endangered sable antelope, from the scaly and rare pangolin to the agile and graceful caracal, Botswana has many lesser-known species that are equally fascinating and worthy of attention. By exploring beyond the Big Five, you'll discover a whole new world of wildlife wonders in Botswana.