More Quarters Hotel
Gardens, Cape Town
Make More Quarters Hotel part of your safari from
ZAR 2,254
Show price in
USD $ 156
GBP £ 117
ZAR R 2,254
EUR € 138
per person per night
More Quarters Hotel provides you with easy access to everything on offer in the scenic and exciting city of Cape Town, yet when you close the door to your apartment, you can shut out the world and enjoy complete privacy and calm.

From one of the18 apartments at More Quarters Hotel you can explore nearby bars, beaches, great little shops, local eateries and boutiques. It's an authentic experience of Capetonian living, with Lion's Head above you, the buzz of the neighbourhood next to you and the vibrancy of the city all around you. Splurge on the ultimate boutique hotel in Cape Town.
Stay at More Quarters Hotel on these recommended safaris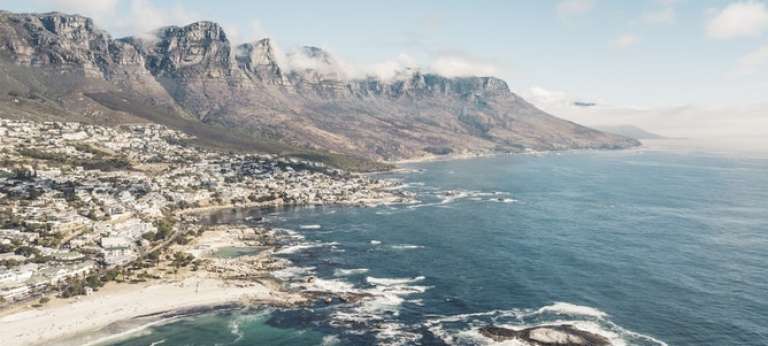 Explore two of South Africa's most desirable locations in this whirlwind safari tour
$ 3,304
£ 2,481
R 47,630
€ 2,913
per person
8 days
More Quarters Hotel Details
Amenities
Beach
Dining/Communal Area
Fitness Center
Free High-Speed Internet
Free Parking
Kids Activities
Pets Allowed
Restaurant
Room Service
Shuttle Bus Service
Suites
Swimming Pool
Tea and Coffee facility

Included in your stay
Meals: Breakfast

More Quarters Hotel Map
More Quarters Hotel's location in Cape Town on Google Maps

Reviews on our safaris in this area
I am copying Megan in case she is back from maternity leave (congrats Megan!). We are having an absolutely WONDERFUL trip. It has far exceeded our expectations! Everything has been perfect, the accommodations, transport, tours, etc. We…
Monica
from South Africa
We could not have been more pleased with "Discover Africa." Our agent, Megan W, was knowledgeable, accommodating and highly responsive. She asked pertinent questions, listened carefully to our needs, then organized a personalized tour- the…
Margery
from United States of America
We went on Safari to Phinda Game reserve which was our choice as was the the choice of 2 nights on the Rovos train.Our agent was quite happy with helping us with anything we requested. We worked out dates of where we wanted to be and when…
Madeline & Reymond Goodman
from Australia
Although our safari was very expensive for us as South Africans we were satisfied that we got a value for money experience. It was a once in a lifetime safari. Knowledgeable, professional guides - experience far beyond our expectations. They…
Uwe and Doreza Kersandt
from South Africa
We first reached out to two agencies when we were looking to book our trip to South Africa. They didn't really answer our questions and took days to respond. One actually stopped responding altogether and we gave up after 3-4 follow ups.…
Julia
from United States of America
Megan arranged a wonderful tour of South Africa and Botswana for us. The hotels and safari lodges were first class. We especially liked the Chobe Game Lodge and the Fairlawn Boutique Hotel. The safaris were unforgettable. We viewed lots of…
Gerry
from United States of America
Ready to start your adventure?
Your tailor-made African holiday starts here...
Oops something went wrong.
We couldn't save your enquiry, sorry for that.
Please sent us an email on: info@discoverafrica.com
Apologies for the inconvenience.
Thank you, your enquiry has been received
Reference:
Click here
to read some of our client testimonials.