HerdTracker - Live map of the great wildebeest migration 2015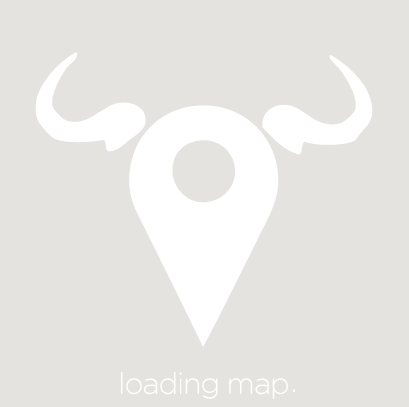 Live Feed
Little White Wildebeest spotted by Gerard Ambrose
Hi Carel,
We found the white wildebeest calf again and all is well for now, alive and still around our area here at Serian Serengeti South.
Gerard Ambrose, one of our profesional guides, wonderful photographer with a wealth of guiding experience captured this image!
Thanks,
Alex
From Lake Magadi to central Seronera
Hi Carel,
Huge herds of wildebeest stretching from Lake Magadi to the road towards Sopa Junction, many babies in the herds. Not moving far at the moment and not many zebra amongst this large herd.
Just in, the migration is now stretching from Lake Magadi to central Seronera
Will keep you updated!
Kind Regards,
Alison & Tom Mees
Moru Kopjes and Lake Magadi is where the herds are right now
Dear Carel,
Hope you are doing well. See the attached photo of wildebeest, the week was very good, some days the sunrise was magnificent and brilliant sunsets.
Wildebeest migration: Groups of wildebeest arrived a few days ago this is good because it shows that more are on the way to central Serengeti, it is still dry at both Ndutu and most the southern plains.
Regards,
Japhet,
Dunia Camp
Good numbers at Moru, herds milling around perhaps heading south again
Hi Carel,
Left Ndutu this morning having seen just a few small herds of wildebeests and headed into Serengeti, good size herds around Naabi and then ran into a spectacular group around Moru.
It's still very dry in Ndutu but not sure if the wildebeests know something we don't as they appeared to be heading back to Ndutu. Going through central today so let's see what it brings.
Have an awesome day.
Veronica,
Reporting live and direct from Lemala Ewanjan
Herds break through at Moru Kopjes
Hi Carel,
I just drove from Serengeti Sopa and Moru Kopjes to Ndutu and I can report that the front-end of the herds have moved as far north-west at Moru Kopjes and I bumped into many more following in the north-westerly direction of Moru from Naabi.
It is still dry on the plains and it seems that Lake Magadi will be the place to be for them for water. I am returning to Ndutu tomorrow and will let you know what is happening down there.
Keep well,
Ephata,
Ranger Safaris Guide
Serengeti south packed with wildebeest
Hi Carel,
Guests had an incredible day today - huge herds in the park with wildebeest all the way from Simba Kopjes and Naabi to Lake Magadi and Gong Rock - heading to Moru.
Cheers,
Oli

Morning Carel,
Just an update on the white (albino) wildebeest calf that was spotted by Nomad last week, we found him again several days ago, shunned by his mother and pushed away by the herd.
We bumped into him, this time right in front of camp still following his mother. Lets see what happens and we will keep an eye out for him. He seems to be feeding and we are monitoring his hearing and eyesight which appear to be limited.
Keep well,
Alex
Some early arrivals at Sero, with the bulk at Naabi
Hi Carel!
I have just finished my safari with my clients they have enjoyed very well we had incredible sightings would like to share some of the best pictures the migration were at Serengeti South.
Emmanuel Mkenda,
Ranger Safaris
Huge influx of Wildebeest into the small marsh
Hi Carel,
It's been great these last couple of days as we received a huge influx of guests (aka Wildebeest) into the small marsh area near Lemala Ndutu as the pictures show. In fact, our owl was keeping a very close eye on their arrival and departure and was desperately looking for Conrad the tweeting wildebeest (@HerdTracker) to share the news with but perhaps he was already in Serengeti!
Due to the lack of rain though in the area they are heading out to Naabi and moving into Southern Serengeti. We continue to pray for rain here.
Have a wonderful weekend everyone!
Benson,
Camp Manager,
Lemala Ndutu
Albino wildebeest spotted by Nomad Tanzania guide Cornelius Mukus
Hi there Carel,
Another wonderfully unusual sighting sent in today from Nomad guide Cornelius Mukus who spotted this incredible, seemingly albino, white wildebeest calf while with his guests in Ndutu. Peter Carrick kindly sent these images…a little indistinct because they were on the run but spectacular nonetheless!
Amanda

Last Minute Accommodation Availability
Subscribe to HerdTracker
Want to stay up to date? Get live wildebeest migration updates via email.