HerdTracker - Live map of the great wildebeest migration 2014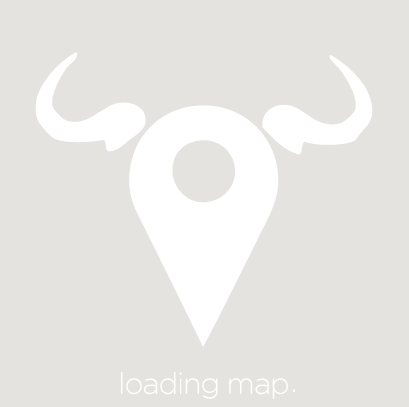 Live Feed
Don't be alarmed, there's still some good numbers at Ndutu
Hi Carel,
I have a report from our camp manager at Lemala Ndutu saying that there are big numbers around Ndutu area at the moment which the guests are enjoying. They are also witnessing a number of births and many calves are being seen.
Here are a few photos which he has sent to me.
Best wishes,
Tom

It's all happening at Kusini towards the west and Alamana to the east
Hi Carel
Just to let you know there is a lot of birthing going on around our camp at The Alamana, the little ones are getting mobile. These photos just in.
The bulk of the herds are towards Kusini and Maswa though. Hope you also got the photos from Gary, taken at our Kusini camp?
Regards,
Sean
Some big numbers at Kusini and some more rain
Hi Carel,
Yesterday we had a super-herd file into the area in front of the Dulana Serengeti Camp staying for the whole day, evening and moving out east during the night time rain.
This morning we are left with a few thousand enjoying the refreshed grass in front of camp, whilst the main grouping is massed a kilometre away mostly on the Serengeti side of the boundary between the Ndutu woodlands and Kusini.
Its worth noting that a large calving group has been in residence at The Alamana in the Loliondo Game Conservancy Area for the past two weeks and have been consistently dropping calves as large build ups of rain have been consistent. Cumulus, blue skies and great game viewing!
Gary
Wildlife Explorer
The first few almost steps of our 2015 new arrivals
Morning Carel,
Some good numbers around the Ndutu marshes and Hidden Valley with some of the bigger herds having moved towards the south-west of Ndutu.
Some sunshine over the last week or so, plenty of new arrivals and very good predator interaction on the plains. Enjoy the snippet of the first few almost steps of a new wildebeest calf.
Keep well,
Veronica
Wildebeest moved towards Kusini south west of Ndutu with zebra close to the lakes
Hello Carel,
Although most of the large numbers of wildebeest seem to be out Makao direction, there are still good numbers around the woodlands of Ndutu, mixed in with good numbers of zebra.
Our resident leopards are seen most days at the moment, and lots of cheetah with cubs and the large herd of elephant are at the gravel pond most afternoons for a swim. Last night we had a small amount of rain, much needed, and will hopefully develop into more.
All the best,
Ainslie
Very good numbers south west of Ndutu towards Kimuma Hill
Morning Carel,
Nice big herds all south west of Ndutu Makau road. Babies galore, lots of cheetah action on the plains.
The largest concentrations are here around Serengeti South and Kimuma hill. Probably amounting to a hundred thousand. Images to follow.
Keep well,
Alex
It seems that we are having a wonderful calving season at Ndutu and the surrounding plains, all the way from Kusini through to Ndutu and Masek, to Olduvai and beyond to Piyaya and Gol Kopjes.
With enough rain and good new grass do we expect the herds to be stationary for the next month or so with little movement other than the odd new born stretching their new legs. Cheetah, lion and a like are all having a feast of a time and most people would have timed their visit to the southern plains well with a few departures into late March probably a little late this year.
Wonderful video shared by Alex Walker and his team. Thanks Alex!
Some movement towards the west and wonderful sightings
Hi Carel,
The herds are headed westward towards the tree line. Despite there being plentiful water on the open plains, not all the herds are birthing as yet so we should have a good February as usual. But it is happening.
In the south the herds are headed towards camp and Kimuma having spent the past few days in Kusini. The woodlands of Ndutu are full of Zebra.
Cheers,
Alex
Morning Carel,
Caracal Plateau, Kusini and Makao Plains full. Babies popping out left right and centre too. Wonderful to drive into the middle, switch off the engine and just listen.
Cheers,
Ainslie
Last minute wildebeest migration safaris
Subscribe to HerdTracker
Want to stay up to date? Get live wildebeest migration updates via email.